Prestarium A is an antihypertensive, vasodilating drug that inhibits ACE, which leads to a reduction in blood pressure by reducing vasoconstriction.
Additionally, Prestarium restores elasticity in large arteries and vessels, stimulates the secretion of aldosterone. Significantly reduces the formation of subendocardial collagen, a metabolic process in the myocytes of the heart.
Pre-history is prescribed for patients suffering from arterial hypertension, chronic heart failure. The drug is used as a prophylactic for strokes and ischemic heart disease.
Clinical and pharmacological group
ACE inhibitor.
Conditions of leave from pharmacies
It is released on prescription.
Price list
How much does Prestarium A cost in pharmacies? The average price is at the level of500 rubles.
Form of issue and composition
Preterium A is available in the form of a tablet for oral administration. The main active substance of the drug is perindopril, which can have several concentrations in one tablet (dosage):
2.5 mg - tablets are white, round and biconvex.
5 mg - tablets of light green color, oblong form.
10 mg - tablets are green, round and biconvex.
Also in the composition of the tablets Prestarium A includes auxiliary components /
Pharmacological effect
Prestarium is a medicinal product that lowers arterial pressure, the mechanism of its action is associated with blocking the action and the formation of the corresponding factors that have the opposite effect. In addition, the drug has a restorative effect on the walls of blood vessels, normalizes metabolic processes in the cardiac muscle, reduces the risk of heart failure and reduces the overall burden on the heart, thereby improving its functioning.
The drug is quickly absorbed, reaching its maximum concentration in the blood plasma after 1 hour after ingestion. Approximately one-fifth of the active substance of Prestarium is bound to blood proteins. Neutralization occurs immediately after administration with the formation of one active and three inactive decay products. Removal of the drug occurs with the help of kidneys.
Indications for use
Prestarium A is used for:
treatment of arterial hypertension;
treatment of CHF;
Reduction of cardiovascular complications in people with stable ischemic heart disease;
prevention of recurrent stroke (in combination with indapamide) in persons who have suffered a transient impairment of the blood circulation of the brain by an ischemic type or stroke.
Contraindications
Preparations Prestarium and Pre-Starium A are absolutely contraindicated for use in the presence of the following diseases and conditions in a person:
Pregnancy;
The period of breastfeeding;
Deficiency of lactase, lactose intolerance and glucose-galactose malabsorption syndrome;
The age is under 18 years;
Increased sensitivity, intolerance or allergy to any components of medications;
Allergy or intolerance of other drugs from the group of ACE inhibitors (eg, Captopril, lisinopril, etc.);
Angionevrotichesky edema, transferred in the past, associated with the use of drugs from the group of ACE inhibitors;
Hereditary forms of angioedema.
In addition to these absolute contraindications, Prestarium and Prestarium A also have a relative, if available which drugs can be used, but with care and under careful medical supervision. The relative contraindications for the use of Prestarium and Prestarium A include the following:
Chronic renal failure;
Systemic diseases of connective tissue (lupus erythematosus, scleroderma);
Antidepressant therapy;
Constriction of the aortic valve;
Reduction of the volume of circulating blood;
Hyponatremia;
Hyperkalemia;
Cerebrovascular diseases;
Angina pectoris;
Renal hypertension;
Bilateral narrowing of the renal arteries;
Hypertrophic obstructive cardiomyopathy;
Reception of drugs to reduce blood glucose;
Hemodialysis using high-density polyacrylonitrile membranes;
Desensitization;
Scheduled operation;
Age over 65 years.
Use in pregnancy and lactation
Pre-Starium and Pre-Stearium A can not be used during the entire pregnancy and lactation. At the stage of pregnancy planning or immediately after its detection, it is necessary to stop taking the drug and switch to another antihypertensive drug. Do not be afraid that the drug was not canceled before the pregnancy and was taken up to 12 weeks of gestation, because in the first trimester it is relatively safe. In the II and III trimesters of pregnancy, Prestarium and Prestarium A can not be categorically taken, since during these gestation periods the preparations are fetotoxic and can cause delay and developmental defects of the fetus.
When breastfeeding should not take Prestarium and Prestarium A, because it is unknown whether the drug penetrates into the female milk.
Dosage and route of administration
In the instructions for use it is indicated that the pills Prestarium A are taken orally, preferably before meals in the morning, 1 pc. 1 per day. Dispersible tablet should be put on the tongue and swallowed it with saliva after disintegration on the surface of the tongue. When choosing a dose, the features of the clinical situation and the degree of BP reduction during treatment should be taken into account.
Dosage and mode of application of the drug is selected individually and depends on medical indications:
Combined therapy of heart failure with concomitant increase in systemic blood pressure - the initial dose of the drug is 2.5 mg per day, while careful monitoring of the doctor is required. If necessary, the dose rises to 5 mg per day.
Prevention of repeated development of cerebral stroke - the drug is usually used in combination with indapamide (antihypertensive drug of the second line), the initial dose is 2.5 mg, then after 2 weeks it is increased to 5 mg per day, and at the time of inclusion in therapy, indapamide is again reduced.
Arterial hypertension - the drug can be used alone or in combination with other medicines. The initial dosage is 5 mg once a day, then, if necessary, it can be increased to 10 mg per day (the maximum allowable dose). Some groups of patients (the presence of a concomitant decrease in the volume of circulating plasma, the concentration of basic mineral salts in plasma, chronic heart failure, age over 75 years), the initial dose can be reduced to 2.5 mg per day.
Duration of the use of tablets Pre-history A is determined by the doctor individually. In a significant number of cases, a life-long medication is required.
Side effects
Most often, when Prestarium A is used, the following disorders are observed: headache, vertigo, paresthesia, tinnitus, dizziness, visual impairment, excessive depression of blood pressure, cough, shortness of breath, diarrhea, constipation, abdominal pain, indigestion, taste disorder, nausea, vomiting, skin rash / itching, asthenia, muscle spasms.
The safety profile of Prestarium A is consistent with the safety profile of ACE inhibitors.
Possible adverse reactions (> 10% - very often;> 1% and <10% - often;> 0.1% and <1% - infrequent;> 0.01% and <0.1% 0.01% - very rarely; with an unidentified frequency - if it is impossible to assess the incidence of adverse reactions):
sensory organs: often - noise in the ears, visual disturbances;
metabolism: infrequently - hyponatremia, hypoglycemia, reversible hyperkalemia;
reproductive system: infrequent - erectile dysfunction;
cardiovascular system: often - excessive lowering of blood pressure, including associated with this disorder symptoms; infrequently - tachycardia, vasculitis, a feeling of palpitations; rarely - angina pectoris, cardiac arrhythmias, in patients from the high-risk group - myocardial infarction and stroke, which are probably associated with an excessive decrease in blood pressure;
lymphatic system / blood: infrequently - eosinophilia; very rarely - lowering of hematocrit and hemoglobin, thrombocytopenia, neutropenia / leukopenia, pancytopenia, agranulocytosis, in patients with congenital deficiency of glucose-6-phosphate dehydrogenase - hemolytic anemia;
digestive system: often - abdominal pain, constipation, vomiting, nausea, taste disorder, diarrhea, dyspepsia; infrequently - dryness of the oral mucosa; very rarely - pancreatitis, cytolytic / cholestatic hepatitis;
central nervous system: often - vertigo, paresthesia, dizziness, headache; infrequently - lability of mood, sleep disorders, fainting, drowsiness; very rarely confusion;
respiratory system: often - shortness of breath, cough; infrequently bronchospasm; very rarely - rhinitis, eosinophilic pneumonia;
musculoskeletal system: often - muscle spasms; infrequently - myalgia, arthralgia;
urinary system: infrequent - renal failure; very rarely - acute renal failure;
allergic reactions: infrequently - hives, angioedema, larynx, face, lips, tongue, extremities, vocal cords, mucous membranes;
laboratory indicators: rarely - increased bilirubin in blood serum and liver transaminase activity; infrequently - increase in the concentration of creatinine and urea in the blood plasma;
subcutaneous fatty tissue / skin: often - a rash, itchy skin; infrequently - increased sweating, pemphigus, photosensitivity; very rarely erythema multiforme;
general reactions: often - asthenia; infrequently - pain in the chest, falls, fever, peripheral edema, weakness.
Overdose
It is characterized by shock, pronounced decrease in blood pressure, renal insufficiency, electrolyte balance disorders (such as reduction sodium, increased concentration of potassium ions), hyperventilation, dizziness, tachycardia, coughing and anxiety, bradycardia.
With a strong decrease in blood pressure, the person is transferred to the "lying down" position, BCC replacement is performed, intravenous catecholamines are introduced and / or an infusion of angiotensin II is administered. If a stable pronounced bradycardia develops, you can resort to the use of an artificial pacemaker.
It is important to constantly monitor the vital functions of the body, QC and electrolytes of blood serum. Remove the active component from the systemic blood flow by hemodialysis. High-flow polyacrylonitrile membranes should not be used for dialysis.
special instructions
Against the background of Prestarium, a person may have a dry persistent cough, which does not require discontinuation of therapy and passes after the drug is discontinued.
If the patient on the background of ischemic heart disease with the administration of Prestarium or Pre-Stearium A developed unstable angina, then during month carefully monitor his condition, and then based on the data obtained, assess the risk / benefit ratio. If the benefits exceed the risks, the treatment is continued, and if not, the Prestarium is canceled.
Some people at the initial stages of therapy Prestarium and Prestarium A may develop a hypotension syndrome, that is, a sharp drop in blood pressure. The risk of a sharp drop in blood pressure at the beginning of therapy is highest in the following conditions:
Hemodialysis;
Diarrhea;
Vomiting;
Therapy with diuretics;
Reduced volume of circulating blood;
Strict salt-free diet;
High renin activity in the blood.
If a person has the above risk factors for the hypotensive syndrome, then the therapy with Prestarium and Prestarium A should be started with minimal dosages, gradually increasing them to the necessary ones. In addition, in the presence of these risk factors before the start of Prestarium application, it is recommended to adjust those violations that can be eliminated, such as a small volume of circulating blood, a deficiency of electrolytes, etc.
It is especially important to prevent the hypotension syndrome for people with IHD and cerebrovascular diseases, because they can provoke a myocardial infarction or a cerebral circulation disorder.
In people suffering from chronic renal insufficiency, taking Prestarium and Prestarium A can provoke a short-term and passing acute renal failure. If there is narrowing of the renal artery or in people who have not previously suffered from kidney disease, Prestarium can provoke increase in the concentration of urea and creatinine in the blood serum, which passes after the drug is discontinued. People suffering from these diseases should take the drug in minimal dosages and during the first few weeks of therapy to control the concentration of urea and potassium in the blood.
In some people suffering from chronic heart failure with normal blood pressure, taking Prestarium can cause an even greater reduction in pressure. However, this effect is gradually eliminated and does not require discontinuation of therapy. If the pressure decreases too much, the dosage of Prestarium is reduced.
Pre-history and Pre-history A should be used with caution in the presence of a person with mitral or aortic stenosis, hypertrophic obstructive cardiomyopathy, systemic connective tissue diseases, renal dysfunction, as well as immunosuppressants, Allopurinol and Procainamide.
People who get hemodialysis with high-flow membranes (for example, AN69) have had cases of anaphylactic shock. Therefore, these preparations should not be administered when such membranes are used for hemodialysis.
In rare cases, against the background of taking Prestarium or Prestarium A, a person can develop angioedema face, upper and lower extremities, lips, mucous membranes, tongue, folds of the nose and larynx, and intestines. When the first signs of swelling occur, immediately call an ambulance and take an antihistamine (for example, Suprastin, Diazolin, Dimedrol, etc.).
In rare cases, Pre-Starium and Pre-Stearium A can provoke liver necrosis, so when jaundice occurs, stop taking the drug immediately and consult a doctor.
Anaphylactoid reactions (pseudoallergic reactions occurring in a form similar to anaphylactic shock) on the background of Prestarium use may develop with the simultaneous procedure of apheresis of LDL or desensitization using the poison of Hymenoptera. In order to prevent anaphylactoid reactions, Prestarium should be discontinued 1-2 days before apheresis and for the entire period of desensitization.
Against the background of Prestarium therapy, it is possible to reduce the number of leukocytes and platelets in the blood, which in turn, can provoke the development of severe infectious diseases, which are not amenable to antibiotic therapy. Therefore, at the first sign of an infectious disease (temperature, sore throat, weakness, etc.) that has arisen against the background of Prestarium intake, you should immediately consult a doctor.
Before the planned operation, you should stop taking Prestarium for a day, so as not to cause a sharp decrease in pressure under the combined effect with drugs for anesthesia.
People suffering from diabetes should, during the first month of taking Prestarium, constantly monitor blood glucose levels.
Drug Interactions
With the combined use of Prestarium A with certain drugs / substances, the following effects are possible:
gliptins: increased probability of angioedema (combination requires some caution);
ARA II: increased incidence of fainting, arterial hypotension, impaired renal function, hyperkalemia in patients with established atherosclerotic disease, sugar diabetes or heart failure (combination requires caution, combined therapy should be carried out with careful monitoring of potassium, kidney and blood pressure);
aliskiren: increased risk of hyperkalemia, impaired renal function, and increased incidence of cardiovascular morbidity and mortality (with diabetes or kidney dysfunction, the combination is contraindicated, in other cases - requires caution);
potassium salts, potassium-sparing diuretics: increased risk of hyperkalemia (combination not recommended, if necessary combined use requires caution and regular monitoring of serum potassium levels in the blood;
estramustine: increased risk of side effects, including angioedema (combination not recommended);
hypoglycemic agents: an increase in their hypoglycemic effect, up to the development of hypoglycemia, especially at the beginning of therapy and in disorders of renal function (the combination requires caution);
lithium preparations: development of a reversible increase in serum lithium concentration and associated toxic effects (the combination is not recommended, combined therapy is possible only under the control of serum lithium concentration in the blood);
other antihypertensive drugs, drugs with vasodilator action, including long-acting / short-lived nitrates actions: increased antihypertensive effect of perindopril (combination requires some caution);
potassium-sparing diuretics: an increase in the likelihood of excessive blood pressure lowering (the risk decreases with the cancellation of the diuretic, replenishment of fluid loss or salts before the application of Prestarium A, as well as the appointment of lower doses of the drug with their gradual increase; in the first weeks of therapy, it is necessary to monitor renal function; combination requires caution);
baclofen: an increase in the antihypertensive effect of Pre-Stearium A, which requires close monitoring the level of blood pressure and, if necessary, adjustment of the dosing regimen (the combination requires caution);
non-steroidal anti-inflammatory drugs, including acetylsalicylic acid in high doses (≥ 3 g per day): a decrease in antihypertensive action of Prestarium A, impairment of renal function, increased serum potassium levels in the blood, especially with reduced kidney function (the combination requires caution, especially when prescribed for elderly patients; during treatment should receive an adequate amount of fluid, also at the beginning and during the application of this combination it is recommended to carefully monitor the renal function);
potassium-sparing diuretics: an increase in the likelihood of hyperkalemia in the therapy of heart failure (NYHA classification - II-IV functional class) with a fraction of the outflow of the left ventricle <40% and previously used ACE inhibitors and loop diuretics (the combination requires caution, before prescribing the drugs, you need to make sure that there are no violations of function kidney and hyperkalemia; recommended regular monitoring of the concentration of creatinine and potassium in the blood - in the first month of therapy 1 time a week, then - once a month);
means for general anesthesia, tricyclic antidepressants, antipsychotics: increased antihypertensive action of perindopril (combination requires some caution);
Gold preparations: development of nitrite reactions - a symptom complex, including such symptoms as arterial hypotension, vomiting, nausea, hyperemia of the facial skin (combination requires some caution);
sympathomimetics: weakening of the antihypertensive effect of perindopril (combination requires some caution).
Reviews
We picked up some reviews of people who used Prestarium A:
Love. The drug well reduces the pressure in a dose of 2.5 mg. I accept within 10 months. I want to advise my mother, too, since her drug (lisinopril) has a low blood pressure and shortness of breath. I was advised by a doctor to replace a drug that did not fit me, (Enap - N). Thanks her.
Maksim. I was diagnosed with kidney disease. Because of this, there was constantly high pressure. I drank various pills to reduce. It only helped for a short time, as an emergency remedy. Then the therapist wrote out "Prestarium A". These pills are a cumulative effect, you need to drink daily. Has drunk a course, after that pressure was normalized, I feel well, there is no pulsation in eyes.
Galina. For 15 years she drank enap, then stopped helping. I went to the lopap, I drink for about 10 years, the pressure is 130/80, the pulse is 60-70. But the knee began to hurt and NSAIDs were appointed, and the scapula is not combined with NSAIDs. After the NSAID tablets, the pressure jumps to 205/95 and is knocked down only by the hood. Apparently, you need to replace the lopaz with something that is combined with NSAIDs. I want to try the prestarium.
Analogues
Structural analogs for the active substance:
Arentopress;
Hypernica;
Cooverex;
Parnavell;
Perindopril;
Perindopril Pfizer;
Perindopril-Richter;
Perindopril arginine;
Perindopril tert-butylamine;
Perindopril erbumine;
Perineva;
Perinpress;
Prestarium A;
Stoppress.
Before using analogues, consult your doctor.
Prestarium or Perineva, which is better?
Perineva is the main and most common analogue of Prestarium. The main difference between drugs is a substance that stimulates the effects. Prestarium has perindopril arginine, and Perineva has perindopril erbumine. Due to this, Perinev's dosage (4 mg) corresponds to the dose of Prestarium (5 mg) and 8 mg (Perineva) corresponds to 10 mg (Prestarium).
Perineva remains a more advantageous option for patients due to low cost. Prices in pharmacies start from 270 rubles per pack, and Prestarium from 440 rubles. It should be borne in mind that Perineva's lowest dosage corresponds to a slightly higher dose of Prestarium.
Storage conditions and shelf life
Shelf life of the tablets is 3 years from the date of their manufacture. There are no special conditions for storage of the drug. It should be stored in original original packaging and out of the reach of children.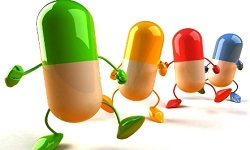 How to choose probiotics for the intestine: a list of drugs.

Effective and inexpensive cough syrups for children and adults.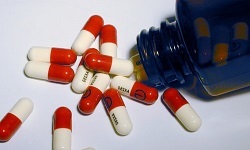 Modern non-steroidal anti-inflammatory drugs.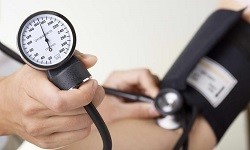 Review of tablets from the increased pressure of the new generation.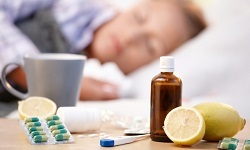 Antiviral drugs are inexpensive and effective.