Pentalgin is a combined analgesic. The composition includes 5 active substances, providing its pharmacological properties. These include caffeine, paracetamol, codeine, phenobarbital and metamizole sodium.
The medicine has an anesthetic, antispasmodic, anti-inflammatory and antipyretic properties. Pentalgin is successfully used as a means of symptomatic treatment in the treatment of colds accompanied by febrile conditions.
However, due to the presence of several highly active elements, there is a wide range of contraindications to use and the risk of developing possible side effects increases.
Clinical and pharmacological group
Spasmoanalgesic.
Conditions of leave from pharmacies
Released without a doctor's prescription.
Price list
How much are pentalgin tablets in pharmacies? The average price is at the level of100 rubles.
Form of issue and composition
Dosage form - film-coated tablets: capsular shaped, biconvex, from light green to green, with bevelled edges, on one side - risk, on the other - Stamping "PENTALGIN"; a tablet on a cut of light green color with white impregnations (2, 6, 10 or 12 tablets in a planar cell package, in a pack of cardboard 1 or 2 packs).
Active substances in the composition of 1 tablet:
Paracetamol 325 mg;
Pheniramine maleate - 10 mg;
Naproxen - 100 mg;
Drotaverina hydrochloride 40 mg;
Caffeine 50 mg.
Additional substances: giprolose (hydroxypropylcellulose) (clocel EF), magnesium stearate, croscarmellose sodium, potato starch, microcrystalline cellulose, talc, butylhydroxytoluene (E321), citric acid monohydrate, indigocarmine (E132), quinoline yellow dye (E104).
The composition of the film shell: polysorbate 80 (Tween 80), povidone (polyvinylpyrrolidone, medium molecular weight medical), talc, titanium dioxide, hypromellose (hydroxypropylmethylcellulose), indigocarmine (E132), quinoline yellow dye (E104).
Pharmacological effect
Pentalgin is a combined medicine that has anti-inflammatory, antipyretic, analgesic and spasmolytic effects.
Paracetamol is an antipyretic and analgesic substance, the effect of which is due to the inhibition of cyclooxygenase in the central nervous system and direct influence on the centers of thermoregulation and pain in the hypothalamus.
Naproxen is a non-steroidal anti-inflammatory drug with pronounced antipyretic and analgesic properties.
Pheniramine belongs to the group of H1-histamine receptor blockers. It is an antispasmodic with a minor sedative effect. Strengthens the analgesic properties of naproxen and paracetamol.
Drotaverine has a spasmolytic effect of miotropic nature, which is due to the suppression of the activity of the enzyme phosphodiesterase-4.
Caffeine stimulates the expansion of blood vessels in the heart, kidneys and skeletal muscles, improves physical endurance and mental working capacity, eliminates drowsiness and fatigue, and increases the bioavailability of non-narcotic analgesics. Tones the vessels of the brain.
Indications for use
What helps? The use of pentalgin is indicated for pain relief:
The conditioned spasm of smooth muscles (according to the instruction, the preparation is effective, including, with renal colic, cholelithiasis, chronic cholecystitis, dysfunction of the sphincter of Oddi and a number of other diseases).
Dental, headache (including pain associated with spasm of blood vessels in the brain), muscular or joint, as well as pain that occurs with algodismenor, neuralgia, etc.
Emerging against the background of injuries and surgical operations (including when the pain is accompanied by the development of the inflammatory process).
In addition, Pentalgin can be used for colds that are accompanied by febrile syndrome (used as a symptomatic antipyretic and analgesic).
Contraindications
Contraindications include:
severe renal insufficiency;
gastrointestinal bleeding;
severe arterial hypertension;
oppression of bone marrow hematopoiesis;
hyperkalemia;
frequent ventricular extrasystole;
individual intolerance of the components that make up the medicine;
erosive and ulcerative lesions of the digestive system in the stage of exacerbation;
state after aortocoronary bypass surgery;
severe organic diseases of the cardiovascular system (eg, myocardial infarction);
combination of recurrent polyposis of paranasal sinuses, nose, as well as bronchial asthma against a background of hypersensitivity to acetylsalicylic acid or other nonsteroidal agents;
paroxysmal tachycardia;
age to 18 years.
It is not recommended to take Pentalgin during pregnancy, and also during breastfeeding. With special care appoint a medicine in the elderly and in such conditions as: diseases of the peripheral arteries, cerebrovascular ailments, alcoholic liver damage, epilepsy, hepatic and renal insufficiency in the early stages, diabetes mellitus, deficiency of glucose-6-phosphate dehydrogenase, propensity to seizures, viral hepatitis, ulcerative lesions of the digestive system in history and benign hyperbilirubinemia.
Use in pregnancy and lactation
The drug is contraindicated for use among pregnant women. The active ingredients included in the tablet can adversely affect the placement of the internal organs of the fetus and cause developmental abnormalities.
Since the components of the preparation Pentalgin can be excreted in breast milk, the use of this drug for lactating mothers is contraindicated. If necessary, treatment of a woman should stop breastfeeding and temporarily transfer it to an adapted formula.
Dosage and route of administration
In the instructions for use, it is indicated that Pentalgin is prescribed inside by 1 tab. 1-3 times / day. The maximum daily dose is 4 tablets.
Duration of treatment is no more than 3 days as an antipyretic agent and no more than 5 days - as an anesthetic. Continuation of treatment with the drug is possible only after consulting a doctor.
Do not exceed the indicated doses of the drug.
Side effects
With the development of a hypersensitivity reaction, rashes on the skin (urticaria) and Quincke's edema may develop.
Possible side effects of Pentalgin:
hyperreflexion;
shiver;
dizziness;
headache;
insomnia;
pain in the abdominal region;
noise in ears;
decreased acuity of auditory perception;
rapid breathing;
oppression of hemopoiesis (manifested by anemia, thrombocytopenia and leukopenia);
arterial hypertension (pressure increase);
heart rhythm disturbances;
palpitation;
tachycardia;
psychoemotional arousal;
unmotivated sense of anxiety;
impaired ability to concentrate;
dyspeptic disorders;
lesions of the mucous membranes of the digestive organs (erosion and ulcers);
decreased functional activity of the liver and (or) kidneys;
skin inflammatory reactions (dermatitis).
If at least one of these symptoms develops, the drug should be discontinued and the side effects reported to the doctor.
Overdose
In cases of the use of tablets for a long time in high doses, an overdose can occur, which is accompanied by symptoms: pallor of the skin, anorexia, abdominal pain, nausea, vomiting, bleeding Gastroenterology, excitement, anxiety, confusion, tachycardia, arrhythmia, hyperthermia, increased urination, headaches, tremor, epileptic seizures and so on.
More severe forms of overdose are: development of hepatic insufficiency with increasing encephalopathy, arrhythmia, pancreatitis, coma, fatal outcome.
Usually treatment includes: gastric lavage, intake of activated charcoal, administration of a specific antidote - acetylcysteine ​​or other drugs, depending on the symptomatology.
special instructions
Before you start using the drug, read the special instructions:
During the treatment period, alcohol-containing drinks should not be consumed.
Paracetamol distorts the results of laboratory studies of glucose and uric acid in the blood plasma.
When using the drug Pentalgin for more than 5-7 days should monitor the peripheral blood and the functional state of the liver.
The effect of caffeine on the CNS depends on the type of nervous system and can be manifested both by excitation and inhibition of higher nervous activity.
If it is necessary to determine 17-ketosteroids, pentalgin should be discontinued 48 hours before the test. It should be borne in mind that naproxen increases the time of bleeding.
It should avoid the simultaneous use of the drug Pentalgin with other products containing paracetamol and / or NSAIDs, as well as with funds to relieve the symptoms of colds, flu and nasal congestion.
During the period of treatment, the patient must be careful when driving and other potentially dangerous activities that require increased concentration and speed of psychomotor reactions.
Drug Interactions
When using the drug, it is necessary to take into account the interaction with other drugs:
Long-term use of barbiturates reduces the effectiveness of paracetamol.
With the simultaneous use of paracetamol with ethanol, the risk of acute pancreatitis increases.
Inhibitors of microsomal oxidation (including cimetidine) reduce the risk of hepatotoxic effects of paracetamol.
Paracetamol increases the effect of anticoagulants of indirect action and reduces the effectiveness of uricosuric drugs.
Simultaneous use of caffeine-containing beverages and other CNS stimulating agents may lead to excessive stimulation of the CNS.
With the simultaneous use of drotaverine can weaken the antiparkinsonian effect of levodopa.
With simultaneous administration of the drug Pentalgin with barbiturates, tricyclic antidepressants, rifampicin, ethanol increases the risk of hepatotoxic action (these combinations should be avoided).
Naproxen is able to cause a decrease in the diuretic effect of furosemide, an increase in the effect of indirect anticoagulants, increases the toxicity of sulfonamides and methotrexate, reduces the excretion of lithium and increases its concentration in the blood plasma.
With simultaneous application with diflunizalom plasma concentration of paracetamol increases by 50%, which increases the risk of hepatotoxicity.
With the simultaneous use of phenyramine with tranquilizers, hypnotics, MAO inhibitors, ethanol, it is possible to increase the inhibitory effect on the central nervous system.
With the joint use of caffeine and barbiturates, primidone, anticonvulsants (hydantoin derivatives, especially phenytoin), amplification is possible metabolism and increased caffeine clearance; while concurrent administration of caffeine and cimetidine, oral contraceptives, disulfiram, ciprofloxacin, norfloxacin - a decrease in the metabolism of caffeine in the liver (slowing its elimination and increase in concentration in the blood).
Reviews
We picked up some reviews of people who used the drug Pentalgin:
Dmitriy. Honestly, I hate to take pills. I always try to conquer pain with popular means. But not a headache. My head hurts so much that I can climb to the wall. Tablets of Analgin and Citramon do not save me at all, as if I did not drink. Now, with headache, I'm saving myself with Pentalgin. He helps me well. I always keep it in the medicine cabinet and in the car just in case.
Anfisa. Pentalgin saved me from a wild headache when I was on an excursion in a foreign city. Seen from a long road and nerves headache, so much so that I did not want to live, not to mention the fact that walking and viewing sights. So I went on the way to the pharmacy, measured the pressure, it was normal and I was given pentalgin, I drank one pill and it was already 20 minutes later, life was beautiful, the city was beautiful)))
Denis. A good drug. I've been using it for a long time and it's always with me. I even wanted to write that excellent, but no. I agree with what has been written out, yes, it is addictive and the effect gradually falls, but if you take it with a fool every day, as I did before, just a little, then immediately after him. Do not do this! Now I accept only in case of acute pain, and so for nothing to drink stopped, and not cheap it. I can say one thing, how an emergency remedy for pain is the most.
Analogues
In pharmacies, you can find many medications that have antispasmodic, analgesic and antipyretic effects, However, Pentalgin is the undisputed leader, since one tablet is able to solve most problems.
The main analogs of this tool are:
Pentaflen. It is produced by the Russian pharmaceutical company. It is released by prescription. Includes narcotic analgesic.
Pentamalgin. It is cheaper than Pentalgin and has similar properties and the same effect, because it contains phenobarbital and coded.
Sedal M. Has the same cost as the original Pentalgin and exactly the same composition.
Pliwalgin. The composition of this drug is somewhat different from the composition of Pentalgin, since it includes propylphenazone in addition to paracetamol.
Sedalgin plus. The drug is Bulgarian, but less effective than the original. Does not contain spasmolytic substances.
Before using analogues, consult your doctor.
Storage conditions and shelf life
Tablets should be kept in a cool dark place out of the reach of children. Shelf life is indicated on the package, do not use the drug after the expiry of this period.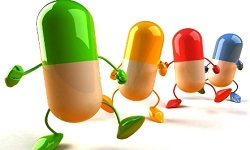 How to choose probiotics for the intestine: a list of drugs.

Effective and inexpensive cough syrups for children and adults.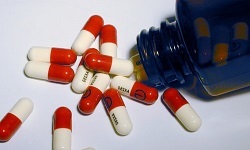 Modern non-steroidal anti-inflammatory drugs.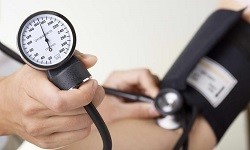 Review of tablets from the increased pressure of the new generation.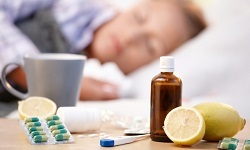 Antiviral drugs are inexpensive and effective.