Nizoral is a synthetic antifungal agent of a wide spectrum of action.
The main active ingredient is ketoconazole. Assign this drug mainly with fungal lesions, onychomycosis, seborrheic eczema, dandruff and pityriasis.
Unlike other cosmetics, shampoo is a medicine for external use, affecting the essence of the disease. The reviews indicate a high effectiveness of the drug, but along with this there are contraindications and side effects.
Clinical and pharmacological group
Antifungal drug for external use.
Conditions of leave from pharmacies
Released without a doctor's prescription.
Price list
How much is Nizoral shampoo in pharmacies? The average price is at the level of650 rubles.
Form of issue and composition
Active substance in Nizoral is ketoconazole (its amount in the drug is 20 mg / g). The following ingredients are included in the preparation:
diethanolamide of fatty acids - 22 mg;
methyldextrose dioleate-20 mg;
collagen hydrolyzate - 11 mg;
sodium lauryl sulfate - 39 mg;
disodium lauryl sulfosuccinate, which is the main blowing agent in the shampoo, 180 mg;
hydrochloric acid - 110 mg;
sodium choride;
imidourea, which is an antimicrobial substance;
dye;
flavoring;
purified water.
Representing a bright orange liquid, Nizoral is presented in pharmacies in several dosage forms, which have a similar effect on the skin damaged by fungi and yeast. The mechanism of their action is based on the active component - ketoconazole, which neutralizes the causative agent of the disease and eliminates negative manifestations.
Pharmacological effect
The activity of Nizoral means is based on the constituent ketoconazole, which has a fungicidal and fungistatic action directed against yeast and dimorphic fungi, multicolored lichen, eumycetes, trichophytons, dermatophytes, cryptococci, epidermophytes, streptococci and staphylococci.
Nizorale is effective in treating seborrhea caused by strains of Pityrosporum ovate. The active substance Nizoral in external application is not absorbed into the systemic circulation.
Indications for use
Nizoral shampoo is used for washing hair for the purpose of therapy and prevention of infections caused by yeast Pityrosporum spp. (Malassezia spp.), Such as dandruff, seborrheic dermatitis and pungent lichen.
Contraindications
It is not recommended to use the drug, in case of hypersensitivity to its active ingredient or its other constituents.
The experience of using shampoo in pediatric practice is very limited, therefore, before starting to use Nizoral, a person under 14 should consult a doctor.
Use in pregnancy and lactation
With caution, this drug is used among nursing mothers and pregnant women.
Dosage and route of administration
The instructions for use indicate that children from infancy, adolescents and adults: apply to the affected areas Nizoral shampoo 2% for 3-5 minutes, then rinse with water.
Treatment:
pityriasis lichen: 1 times a day for 5 days;
seborrheic dermatitis and dandruff: 2 times a week for 2-4 weeks.
Prevention:
pityriasis lichen: 1 time per day for 3 days (one-time course of treatment before the onset of summer);
seborrheic dermatitis and dandruff: weekly or 1 time in 2 weeks.
Features of use in children is not available.
Side effects
When used, the following side effects may occur:
In case of contact with eyes, irritation and lacrimation may occur.
In patients with damaged or gray hair, a discoloration or increased hair loss is possible.
From the skin and skin tissue, it is possible the manifestation of such reactions as: acne, contact dermatitis, dryness and burning skin, changes in hair structure, pustular rash at the site of application, irritation, increased skin peeling.
special instructions
When using shampoo, avoid contact with eyes. If shampoo comes into the eyes, rinse them with water.
To prevent withdrawal syndrome with prolonged local treatment with corticosteroids, it is recommended to continue local application corticosteroids in combination with Nizoral shampoo 2% followed by a gradual abolition of corticosteroids for 2-3 weeks.
The patient should be informed that if the drug has become unusable or has expired, then do not throw it into sewage or into the street. It is necessary to place the drug in a bag and put it in a garbage container. These measures will help protect the environment.
Drug Interactions
Data on interactions with other drugs are not available.
Reviews
We picked up some reviews of people using Nizoral shampoo:
Yana. Used Nizoral for treatment of crusts in a child on the head. At first they appeared in infancy and combed out the comb. It's all over. Then we noticed new growths, when the baby was already a year, and the crusts were very dense and firmly held on the skin. We diagnosed with seborrheic dermatitis. When washing, put foamed shampoo on problem areas, stand for several minutes and rinse. Everything went in a month.
Masha. And me nizoral helped only for a while. But it's not surprising when I went to the doctor, she told me why I had this happened. it turns out that nisoral contains only one component in the composition that helps to get rid of dandruff is ketoconazole, so the treatment is not effective. have appointed me a keto plus. It includes both ketoconazole and zinc pyrithione, which provide a greater effect in treatment, as they affect both causes of dandruff. and really he helped me. And now I do not use keto plus, and I do not have dandruff.
Olga. Problems with dandruff have always been. I tried many different shampoos, it did not help. The dermatologist advised to try Nizoral. Three days in a row you only wash them, and then for prevention every two weeks. The result appeared after the second day, the itch disappeared and the amount of dandruff decreased. After a week, she disappeared altogether. I have not remembered it for two years. The result was very pleased. At a price much more acceptable than buying constantly expensive shampoos for dandruff.
Analogues
Analogues of shampoo Nizoral: Mycosoril, Perhotal, Sebozol, Kenazol, Ketodin, Orazolum, Ebersept.
Before using analogues, consult your doctor.
Storage conditions and shelf life
Keep in a dry place inaccessible to children and protected from light; tablets and cream - at a temperature of up to 30 ° C, shampoo - up to 25 ° C.
Shelf life:
Tablets, shampoo - 3 years;
Cream - 5 years.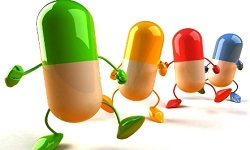 How to choose probiotics for the intestine: a list of drugs.

Effective and inexpensive cough syrups for children and adults.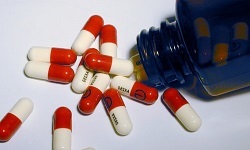 Modern non-steroidal anti-inflammatory drugs.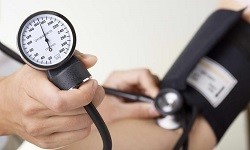 Review of tablets from the increased pressure of the new generation.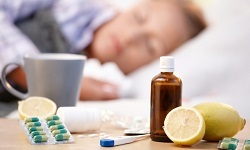 Antiviral drugs are inexpensive and effective.