Ichthyol ointment is an effective, safe and affordable remedy for getting rid of pimples, boils and other pathologies of the skin, accompanied by the formation of an inflammatory process.
On this page you will find all information about Ichthyoli Ointment: the full instructions for use on this medication, average prices in pharmacies, complete and incomplete analogs of the drug, as well as reviews of people who have already used Ihtiol ointment. Want to leave your opinion? Please write in the comments.
Clinical and pharmacological group
Keratoplastic, local anesthetic, antiseptic and anti-inflammatory.
Conditions of leave from pharmacies
Released without a doctor's prescription.
Price list
How much does ichthyol ointment cost? The average price in pharmacies is at the level of70 rubles.
Form of issue and composition
"Ointment Ihtiolovaya" is produced in dark jars of glass. This drug can be found on the shelves of pharmacies in jars at:
25 grams. 10%. This ointment contains 10 grams of the main drug and 90 grams of the auxiliary;

800 grams. 20%. This ointment contains 20 grams of the main drug and 80 grams of the auxiliary;
1800 grams. 20%. This ointment contains 20 grams of the main drug and 80 grams of the auxiliary.
Pharmacological effect
Ichthyol ointment has an anti-inflammatory and local antiseptic effect. The agent also has antipruritic and keratostatic effect. The bactericidal effect of the drug is directed to certain types of pathogenic staphylococci, streptococci and yeast-like fungi. This agent does not show activity against gram-negative microorganisms.
The use of ointment contributes to the effective elimination of skin itching, improving the elasticity of the skin, as well as softening the processes of keratinization of the skin. In addition, the use of Ichthyol ointment leads to the elimination of excessive peeling, as well as the intensification of regeneration and exchange processes in the skin.
Analgesic and anti-inflammatory effects are noted after a few hours from the time of application.
Indications for use
What helps? Due to its unique composition Ichthyol ointment is used for the therapy of psoriasis, boils, purulent abscesses, eczema, acne, black spots on the face (acne) and other skin diseases.
Other indications for the use of ichthyol are:
ear infections;
atheroma;
mastitis;
subcutaneous inflammation;
hemorrhoids;
demodicosis;
Wen;
gynecological pathologies;
traumatic and degenerative joint diseases;
dandruff, seborrhea;
fungus of the skin (even a 0.2% solution of ichthyol is able to suppress the vital activity of fungal infections).
Ichthyol is effective in suppressing the multiplication of different bacteria, but the greater effect of the component has on gram-positive microorganisms, which stimulate the development of bacterial infections. An ointment with ichthyol can suppress the action of enzymes that promote the degradation of arachidonic acid. The advantage of the drug is that the actions it performs are interrelated: in case of skin diseases of fungus or bacterial nature, the therapeutic effect of ichthyol is directed not only to the elimination of pathogenic flora, but also to the removal of inflammation.
Contraindications
Ichthyol ointment can be used to treat skin diseases in any patient groups. Contraindications for use are intolerance to ichthyol or petrolatum, as well as allergy to these components.
It is not recommended to use ointment in children younger than six years of age.
Application in pregnancy and lactation
There are no direct contraindications for the use of ointment during the period of gestation. Nevertheless, one should not use it without prescribing a doctor or without his knowledge. It is not recommended to use the drug during pregnancy. Ointment, absorbed, does not enter the systemic circulation, but the use is not recommended during lactation.
Instructions for use
The instructions for use indicate that Ichthyol ointment is for topical use only. Use it either in pure form, or as a glycerin lotion (mixed to homogeneous mass in equal proportions of 20% ointment and glycerol).
Ointment is applied with a thin layer on the skin in places of inflammation and rubbed with light massage movements until a feeling of warmth appears. The amount of ointment that should be used depends on the size of the lesion, but, as a rule, it is from 2 to 4 g.
With arthritis, neuralgia, burns and erysipelas after application of the ointment, the lesion focus should be covered with a gauze bandage or a napkin.
In gynecological diseases, according to the instructions, Ichthyol ointment should also be used as a glycerol solution. To do this, a cotton swab soaked in a solution is injected into the rectum several times a day, putting a cleansing enema beforehand, or immediately after a natural act of defecation.
With streptodermia and staphylodermia Ichthyol ointment should be used as a glycerin lotion - it is applied to the affected area, cover with parchment paper and make a bandage, which is changed several times a day.
Effective Ichthyol ointment with furuncles and hydradenitis, in these cases it is used in the form of "flat cakes", i.e. approximately 2 g are applied to each boil or place of inflammation, covered with a swab and fixed with a plaster. Change ointment swabs every 8-10 hours. Improvement of the condition occurs within the first 24 hours. Ichthyol ointment for boils that are on the face, it is recommended to use in a diluted form (with glycerin) to avoid contact with eyes and mucous membranes.
Side effects
It is extremely rare against the background of the use of ichthyol ointment can occur skin reactions: burning, itching, redness, tingling. These side effects go by themselves, have a weak degree of severity, and the duration of their manifestation usually does not exceed 1-3 days.
Overdose
Cases of significant excess of the recommended therapeutic dose of Ichthyol ointment have not been recorded to date. At casual use inside it is necessary to wash out a stomach, an intestine, to accept intestinal sorbents (the activated coal) and to address for medical aid.
In case of ointment on mucous membranes, they must be washed with a considerable amount of running water.
special instructions
Before starting to use Ihtiol ointment, you should read the instructions for the drug. There are several special instructions that you should pay attention to, they include:
The ointment is applied to clean, dry skin.
After applying the drug, hands should be thoroughly washed, preferably under running water.
The question of the use of Ichthyol ointment for pregnant women or breast-feeding women is decided by a doctor individually, after analyzing the expected benefit for the mother and the potential risk to the fetus or infant.
Do not let the ointment get on the mucous membranes.
With external application according to the instructions, the drug does not affect the speed of psychomotor reactions and the ability to concentrate.
In the pharmacy chain, Ichthyoli ointment is dispensed without a doctor's prescription. The appearance of doubt or questions regarding its use is the basis for consultation with a physician.
Drug Interactions
The drug is not recommended to be used in conjunction with drugs used for topical use in one area of ​​the epithelium. An unpredictable reaction may occur due to the formation of new compounds while using an ointment with topical medications containing:
heavy metals;
iodine;
salts;
alkaloids.
Reviews
We picked up some feedback from people about Ichthyol ointment:
Natalia. I actively used ichthyol during pregnancy. Excellent effect gave a tampon of ointment with hemorrhoids - it had to be left in the rectum (at a depth of not more than 3 cm) for several hours, at most for the night, after getting it. The procedure was repeated when the disease worsened. The effect was excellent - 4-5 sessions were enough for hemorrhoids to pass.
Tatyana. In my student years I encountered such an unpleasant problem as hydradenite, which in those days was more often called "bitch's whisker". The pain was unbearable, and only ichthyol ointment was available from available means. I applied compresses constantly, and after a day the lump became a little less, and after three days I disappeared altogether. More hydradenitis was not repeated.
Most of the reviews about Ichthyol ointment are positive, which is due to the high effectiveness of the drug in curing purulent inflammation and various skin wound wounds. In the reviews it is noted that the ointment helps literally in a few days to draw pus from the abscess, which would ripen for at least 1 - 2 weeks, and make the wound clean. In addition, the reviews indicate that Ichthyol ointment perfectly and very quickly heals the wounds that are present on the skin.
Comments on the use of Ichthyol ointment in gynecological, proctological and urological practice is not, because, most likely, this drug currently in these areas is used very rarely in connection with the emergence of other, more effective and easy-to-use tools.
Analogues
It is impossible to replace the "Ichthyol Ointment" completely with any drug. But the following medicines have a similar effect:
"Liniment of Vishnevsky."
"Ilon".
"Antiseptol H".
"Chlorophylitis".
Before using analogues, consult your doctor.
Storage conditions and shelf life
Keep in a cool place, protected from light and moisture, hard to reach place for children. The storage temperature is 15-25 ° C. Shelf life 3 years.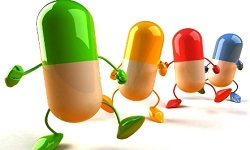 How to choose probiotics for the intestine: a list of drugs.

Effective and inexpensive cough syrups for children and adults.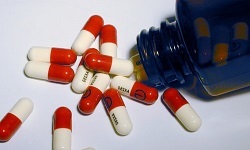 Modern non-steroidal anti-inflammatory drugs.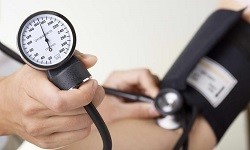 Review of tablets from the increased pressure of the new generation.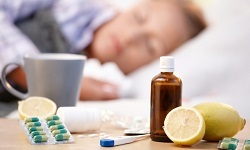 Antiviral drugs are inexpensive and effective.