Gastal refers to antacid drugs - drugs that reduce the acidity of the stomach.
Among the additional tasks - the removal of heartburn, the elimination of increased gas formation, severity and pain in the gastrointestinal tract. In this case, Gastal eliminates only the symptoms of diseases, which will have to be treated in other ways. However, it is still an effective and popular remedy for symptoms of gastritis, ulcers and other stomach problems.
On this page you will find all information about Gastal: full instructions for use on this medicated medium, average prices in pharmacies, complete and incomplete analogs of the drug, as well as reviews of people who have already applied Gastal. Want to leave your opinion? Please write in the comments.
Clinical and pharmacological group
Antacid preparation.
Conditions of leave from pharmacies
Released without a doctor's prescription.
Price list
How much is Gastal? The average price in pharmacies is at the level of200 rubles.
.
Form of issue and composition
Produced as:
Suspensions for oral administration with cherry, orange and mint flavor in 10 ml packets.
Tablets with peppermint flavoring in blister packs of 6 pieces packed into 4, 5, 8 and 10 plates in cardboard boxes.
Resorption tablets with cherry and mint flavor. They are packaged in cardboard boxes containing 4, 5, 8 and 10 blisters of 6 tablets each.
Composition of one tablet for resorption:
active ingredients: aluminum hydroxide-magnesium carbonate gel-450 mg, magnesium hydroxide-300 mg;
auxiliary substances: lactose monohydrate - 30 mg, sorbitol - 50 mg, mannitol-120 mg, corn starch-7, mg, sodium cyclamate - 7 mg, sodium saccharinate mg, talc - 28 mg, magnesium stearate - 6 mg, peppermint mint - 3 mg.
Pharmacological effect
Gastal is a combined antacid agent that reduces the increased acidity of gastric juice, while not having a stimulating effect on its secretion.
The active substances of the preparation provide instant and prolonged neutralization of the hydrochloric acid of gastric juice, while maintaining the acidity of the gastric environment at the physiological level - pH 3-5. The instructions to Gastal indicate that the remedy is valid for 2 hours. One tablet of the drug is capable of neutralizing approximately 2 mmol of hydrochloric acid.
The drug suppresses the action of bile acids, pepsin and lysolecithin, and it cures dyspepsia. Gastal increases the regenerative and protective processes in the gastric mucosa. The components of the drug have a cytoprotective effect by increasing the secretion of sodium bicarbonate and mucin, activation prostaglandin E2 and NO, an increase in the concentration of phospholipids in the gastric walls, accumulation of epidermal growth factor in damaged sites.
Indications for use
Often patients ask a question, what helps Gastal? Speaking ordinary language, indigestion, heartburn, pain and unpleasant sensations in the stomach - this is all, from what tablets Gastal well help.
Clinical indications for the use of Gastal are:
Diseases characterized by increased acid formation: gastritis, gastric ulcer, reflux esophagitis.
Dyspepsia phenomena, such as epigastric pain, heartburn, discomfort, acidic eructations after eating spirits, coffee, inaccuracies in the diet, nicotine, as well as arising after taking a number of medicines means.
Contraindications
Now you know that "Gastal" from nausea helps only in special cases. However, before taking this medication, you should know that it has a number of the following contraindications:
Alzheimer's disease;
hypophosphatemia;
diseases associated with impaired lactose metabolism;
renal failure (severe forms);
hypersensitivity to compounds of aluminum, magnesium or other constituent components;
children's age to six years.
It should also be noted that this remedy is cautiously prescribed for chronic kidney failure, children 6-12 years old, adults and adolescents from 12 years old weighing less than 50 kg.
Application in pregnancy and lactation
The use of Gastal at any time of pregnancy is possible only in case of acute necessity, taking into account the possible negative impact on the body of the mother and child.
Gastal is not able to excrete with breast milk, in connection with which he is admitted to use during the period of breastfeeding.
Instructions for use
The instructions for use indicate that Gastal is taken internally. The tablet should be gradually dissolved in the mouth.
Adults and children over 12 years of age with a body weight of at least 50 kg are prescribed 1-2 tab. 4-6 times / day approximately 1 hour after meals and at bedtime, but not more than 8 tablets / day. Duration of admission - no more than 2 weeks.
In case of heartburn, the drug is recommended to be administered in similar doses regardless of food intake.
Adults and children over 12 years of age weighing less than 50 kg, children aged 6 to 12 years are prescribed half of the recommended dose for adults and children over 12 years of age with a body weight of at least 50 kg. Duration of admission - no more than 2 weeks.
In patients with chronic renal failure, dose adjustment is not required. Duration of admission - no more than 2 weeks.
.
Side effects
The administration of the drug rarely leads to side effects. And the allergy to the action of active substances can manifest itself as:
diarrhea;
constipation;
changes in taste.
In rare cases, an allergic reaction to Gastal's components is nausea or vomiting. And in the presence of problems with the kidneys, there is sometimes a decrease in blood pressure and the appearance of causeless thirst. All side effects are mainly the consequences of too long a drug and stop after the end of its use.
Overdose
Disorders of metabolic processes (destruction of bone tissue, increased fragility of bone tissue).
Disorders of the urinary system (functional disorders of kidneys, calcification of the kidneys).
Infringements of the ionic balance (decrease in the level of calcium ions in the blood, decrease in the level of phosphorus ions in the blood, an increase in the level of calcium ions in the urine, an increase in the level of magnesium ions in the blood, an increase in aluminum ions in blood).
All described symptoms were observed only during long-term use of the drug in a very high dosage. They are eliminated by taking appropriate medications after Gastal's withdrawal.
special instructions
It is not recommended to use the drug for more than 2 weeks without prescribing a doctor.
It is necessary to consult a doctor if after treatment, weight loss, persistent discomfort in the abdomen and difficulty in swallowing, indigestion become noticeable.
Reduction in dosage and duration of the course of the drug is recommended for children and adults, whose weight is less than 50 kg.
Long-term use of Gastal in patients with renal insufficiency leads to an increase in plasma concentrations of aluminum and magnesium - this may be the cause of the development of dementia, encephalopathy, microcytic anemia.
Aluminum compounds are poorly absorbed in the intestine, but excessive or long-term use of the drug may lead to a decrease the concentration of phosphates in the body, which is accompanied by an acceleration of the processes of bone resorption and the appearance of hypercalciuria with an increased risk osteomalacia.
Aluminum hydroxide can cause constipation, and magnesium hydroxide - hypokinesia of the intestine. The use of Gastal in high doses can cause or exacerbate intestinal obstruction, especially in patients with renal insufficiency or in the elderly.
During pregnancy or lactation, Gastal tablets are only possible after consultation with a doctor.
Drug Interactions
Gastal reduces the acidity of gastric contents, reducing the rate and volume of absorption of antibiotics from the group of tetracyclines, 1-generation fluoroquinolones, iron-containing preparations, fat-soluble vitamins, naproxen, salicylates, NSAIDs, H2-histaminoblockers, barbiturates, aminazine, isoniazid, cardiac glycosides, phenytoin, beta-adrenoblockers, anticoagulants indirect action, diflunizala.
In combination with Gastal, the absorption of nalidixic acid and levodopa increases. Simultaneous reception of M-cholinoblockers delays the antacid drug in the stomach, prolonging its therapeutic effect.
Reviews
We picked up some of the people's comments about Gastal:
Natalia. Instantly relieves heartburn for a very long time. I have an increased acidity of the stomach. These pills are just my salvation. I buy without flavorings, usual.
Asya. Pretty good drug. One time it was difficult for me to eat, after every meal I was tormented by heartburn. At first "Gastal helped me a lot, I even carried it with me for all occasions. But then either my body got used to this drug, or it became less effective, "Gastal" simply became useless. After a long break, it is still worthwhile to start taking it again.
Sasha. Yes, as a fast-acting tool Gastal well - it helps for a short time, but not always for long. Heartburn comes back again and again. However, to be rescued in an emergency, if you urgently need to feel good, it is quite possible. But then we must necessarily begin to treat the underlying disease.
Denis. Lately, heartburn has been very troubling, he has been looking for a cure for her for a long time, and they offered to try it in the pharmacy. The next morning, like heartburn, I began to worry less after taking the medicine, but when the heartburn started again in the evening, I tried the drug, the heartburn did not stop. Applying for advice to the pharmacy, I was told that there were no complaints about the drug. After my experience I can say that the drug is not suitable for everyone.
Negative reviews about Gastal are associated with a lack of effect. In this case, people, as a rule, write that they do not help the pills, and consider this as evidence of a poor quality of the drug. There is some negative feedback due to a gradual decrease in the effect with prolonged use of the drug. However, in neither case, the tablets are not bad or ineffective, just each person is individual. All medicines must be selected individually, taking into account the characteristics of the body.
Analogues
Analogues of this drug - a large group of antacid drugs. The closest to Gastal for the effect on the body of such drugs as:
Almagel,
«Almagel Neo»,
"AgiFlux
Inalan,
Gaviscon,
Gaviscon Forte,
"Altazid
Maalox,
"Maalox Mini
"Relzer
"Gastratsid,
"Alumag
"Palmagel
"Palmagel A"
"Rennie" and others.
Before using analogues, consult your doctor.
Storage conditions and shelf life
The shelf life of Gastal tablets is - years from the date of their release. Keep the drug in a dark, dry place at an air temperature of no higher than + 25 ° C. Keep away from children.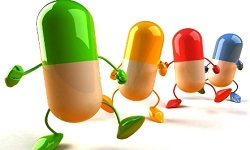 How to choose probiotics for the intestine: a list of drugs.

Effective and inexpensive cough syrups for children and adults.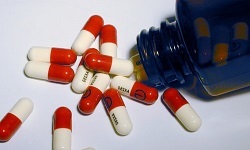 Modern non-steroidal anti-inflammatory drugs.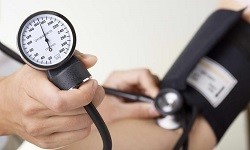 Review of tablets from the increased pressure of the new generation.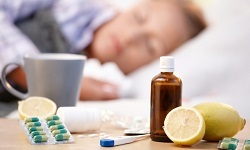 Antiviral drugs are inexpensive and effective.