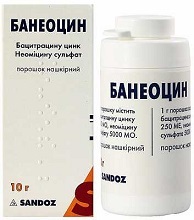 Baneocin is an antibiotic that is used only externally.
The medicine is successfully used for the treatment of dermatological diseases, in gynecology, in the practice of doctors - otolaryngologists, as well as pediatricians. Efficiency and high safety allow using it for the treatment of children, including newborns.
On this page you will find all information about Baneocin: the full instruction on the application to this medication, the average prices in pharmacies, complete and incomplete analogs of the drug, as well as reviews of people who have already used Baneocin powder. Want to leave your opinion? Please write in the comments.
Clinical and pharmacological group
The drug with antibacterial action for external use.
Conditions of leave from pharmacies
It is released on prescription.
Price list
How much does Baneocin powder cost? The average price in pharmacies is at the level of450 rubles.
Form of issue and composition
The drug Baneocin is sold in the form of powder and ointment.
Ointment has a white or light yellow hue, has a light consistency. Quickly absorbed. Sold in aluminum tubes, in a cardboard box with instructions inside. The price of such a tube can range from 380 to 520 rubles per package.
The powder has a characteristic friable structure, a white or slightly yellowish hue. It is offered for sale in the form of a can of polymeric material, which is packed in a cardboard box with information on its lateral surface about the name of the preparation, the company-manufacturer and the expiration date. The cost of Baneocin powder may vary depending on the seller's margin of value from 340 to 510 rubles per bottle.
The active substance of the drug in question is the antibacterial agent baneocin in combination with neomycin - also an antibiotic. Their mutual enhancement of action and explains the high effectiveness of the drug.
Pharmacological effect
Combined antibacterial drug for external use. Contains two antibiotics, which have a bactericidal effect, neomycin and bacitracin. Bacitracin is a polypeptide antibiotic that inhibits the synthesis of the bacterial cell membrane. Neomycin is an antibiotic-aminoglycoside, which inhibits the synthesis of bacterial proteins.
Bacitracin is active against gram-positive (Streptococcus spp. / incl. hemolytic streptococcus /, Staphylococcus spp.) and some gram-negative microorganisms. Resistance to bacitracin is rare. Has good tissue tolerance; Inactivation by biological products, blood and tissue components is not noted. Neomycin is active against gram-positive and gram-negative bacteria. By using a combination of these two antibiotics, a broad spectrum of action of the drug is achieved and synergism of action against a number of microorganisms, for example, staphylococci.
Indications for use
According to instructions Baneocin is applied:
For the treatment of wet wounds and stitches, cracks in the skin;
In order to prevent umbilical infection in newborns;
In order to prevent infections after dermatological surgical procedures (after cauterization, excision, episiotomy);
In focal skin infections (boils, carbuncles (after surgery), deep folliculitis, staphylococcus sycosis, paronychia, purulent hydradenitis);
In bacterial skin infections of limited prevalence (infected trophic ulcers of the lower extremities, bacterial diaper dermatitis, wetting contagious impetigo, infected eczema, secondary infections in cuts, dermatoses, burns, abrasions).
Contraindications
Absolute contraindications to the treatment with powdered Baneoocin are:
Bacterial eye infections;
Hypersensitivity to any components of the drug.
Use with caution in situations:
If a patient suffers from a severe form of renal or heart failure with severe urinary tract disorders, since in this case Baneocin, when absorbed into the blood, can have a toxic effect on the kidneys.
If the wound or burn surface on the skin is sufficiently extensive, as in this case, the active ingredients can absorbed into the blood and cause hearing loss, vestibular apparatus, peripheral nervous system.
Application in pregnancy and lactation
In cases where it is not possible to control the absorption of the drug in pregnant and lactating women, Baneoecin should be used with caution. Like all other aminoglycosides, neomycin penetrates the placental barrier. At systemic use of aminoglycosides in a high dose, development of damages of the cochlear apparatus in the fetus was noted.
Instructions for use
The instructions for use indicate that adults and children from the first day of life are given a thin layer of the drug on the affected areas 2-4 times / day; if necessary, under the bandage.
The area of ​​application of the powder should not exceed 1% of the surface area of ​​the body (which corresponds to the size of the palm of the patient).
At local application, the dose of neomycin for adults and children and adolescents under the age of 18 should not exceed 1 g / day (corresponding to 200 g of powder) for 7 days.
Patients with impaired hepatic / renal function and elderly patients do not need dose adjustment.
Side effects
When applied topically to the skin, mucous membranes and wound surfaces, Baneocin® is usually well tolerated. In patients who have been using the drug for a long time, allergic reactions can develop in the form of redness and dryness of the skin, skin rashes and itching. Allergic reactions mainly occur according to the type of contact eczema and are rare. Approximately 50% of cases are associated with a cross-allergy to other aminoglycoside antibiotics.
When treating patients with extensive damage to the skin, it is necessary to consider the possibility of absorption of the drug and, as a result, the appearance such complications as vestibular and cochlear apparatus damage, nephrotoxic effect and blockade of neuromuscular conduction.
Overdose
Until now, there have been no known cases of drug overdose.
special instructions
Avoid contact with eyes.
With prolonged use of Baneocin, it is necessary to monitor the possible excessive growth of resistant microorganisms. If necessary, appropriate therapy is prescribed.
The development of superinfection or side effects in the form of allergic reactions requires withdrawal of the drug.
Patients with severe myasthenia gravis, acidosis or other neuromuscular diseases should be monitored for the possible appearance of neuromuscular blockade symptoms. This is especially true for cases of extensive violations of the integrity of the skin. When neuromuscular blockade occurs, it is recommended to take calcium preparations and neostigmine.
Patients with renal or hepatic insufficiency should conduct urine and blood tests together with audiometric examination both before and during treatment with Baneoecin. This is due to the risk of toxic effects, which increases with a decrease in kidney or liver function.
Before using Baneocin in childhood and in patients with impaired renal or hepatic function, consult a physician. The same applies to cases of deep cutaneous lesions and the need for prolonged use of the drug.
Drug Interactions
The use of the drug does not exclude the possibility of the integrated use of other drugs.
With a similar effect on the skin (stopping the inflammatory process, cleansing the skin of pathogenic microflora), the effect of Baneocin increases, and when administered in parallel with some types of relaxing substances of narcotic and non-narcotic effect, there is a high probability of paralysis due to worsening of the transmission of nerve impulses to the muscles.
Reviews
We picked up some feedback from people about the Baneocin drug:
Gleb. With a fright it smeared 10 days, and it was necessary less longly, the wound was first wiped with fukortsin. I have long wounds healed, I thought that it did not heal in 7 days, but in vain. Redness appeared, two days after cessation of treatment. Most likely, an allergy.
Sasha. The child at the time was bitten by a dog. The dressings were done every day until the inflammation began. Spit on our doctors and their ointments, began to pour Baneoctin. A day later, the wound was gone and the wound began to dry out, after 5 days, they were able to leave for the South. Very good tool!
Olga. If pimples appear on the face, then often people try different means. Baneocin is an effective treatment for acne. Very convenient form of the preparation. When applying baneocin, the wound heals in 2-3 days. This is a very fast effect. Therefore, the drug is super. The price is democratic. To treat acne, any means are good. Baneocin is a good choice.
Yaroslav. Very long ago I was operated on and wounds could not heal for a long time, so I was prescribed a baneocin, all surprisingly very quickly healed. Now, of course, we can use it incorrectly in almost all cases, if it is necessary for the wound to heal faster. For example, I cut a leg (sole) and I had to use medical glue, but she was constantly torn and again began to bleed. To make it healed, there were no options, every day the wound was torn only I got up on my feet. Later he began to smear baneoocin for the night, literally in three days it became much easier for me. So now we use it constantly.
Kate. I met my medication when my little daughter had chicken pox. First, I traditionally decided to "cover up" all the rashes of zelenok. But our pediatrician convinced me that this is the last century and advised Baneocin in powder. The result: no unaesthetic green spots and wetting wounds, rapid healing of rashes. I am pleased!
Analogues
Ointment and powder Baneocin do not have synonyms (that is, preparations containing the same active substance). However, there are a number of analogues - drugs that have a similar therapeutic effect, but contain other active components. Analogues of Baneocin include the following drugs:
Aerosol Neomycin;
Liniment Levomycetin;
Liniment Levomycetin-Acry;
Liniment Synthomycin;
Solution: Levomycetin;
Ointment Lincomycin-AKOS;
Neomycin ointment;
Ointment of Supirocin;
Ointment Fusimet;
Ointment Fucidin;
Ointment Altargo;
Gel Fusidine;
Cream Fucidine
Sponge with kanamycin;
Sponge Gentacil;
Ointment Bactroban;
Ointment Heliomycin;
Gentamicin ointment;
Gentamicin-AKOS ointment;
Ointment Lincomycin;
Bonmedm Ointment;
Aerosol Gentamicin;
Aerosol Levovinisol;
Cream Fuziederm.
Before using analogues, consult your doctor.
Storage conditions and shelf life
Baneocin is stored for 2 years in a dry place, protected from light at a temperature that does not exceed + 25 ° C. It should be ensured that the drug does not fall into the hands of children.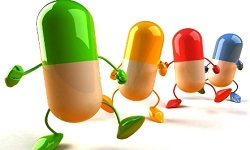 How to choose probiotics for the intestine: a list of drugs.

Effective and inexpensive cough syrups for children and adults.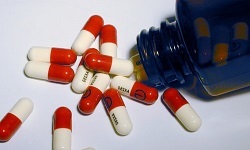 Modern non-steroidal anti-inflammatory drugs.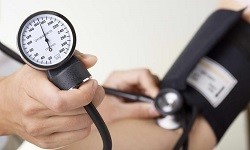 Review of tablets from the increased pressure of the new generation.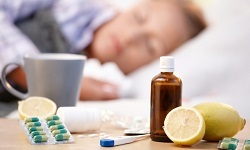 Antiviral drugs are inexpensive and effective.