Ergoferon is a homeopathic medicinal preparation with immunomodulating and anti-inflammatory action. This drug is effective against various viruses due to activation of nonspecific immunity.

Its effectiveness and safety has been confirmed in a number of clinical trials. Thus, it was proved that the drug reduces the duration of symptoms of fever and intoxication of the body in, times, the duration of respiratory symptoms - 2 times compared with those who took placebo.
Presence of anti-inflammatory and antihistamine components in the drug makes its use in pediatric practice in children suffering from allergic diseases promising. Analysis of the results of clinical studies of Ergoferon allows us to state that this drug is comparable with oseltamivir (Tamiflu) in terms of the volume of evidence base for its effectiveness and safety.
Clinical and pharmacological group
Antiviral drug. Antihistamine.
Terms of sale from pharmacies
Can buywithout a doctor's prescription.
Price
How much does Ergoferon cost in pharmacies? The average price is at the level of370 rubles.
.
Composition and form of release
Dosage forms:
tablets for resorption: from almost white to white, flat-cylindrical, with a facet, on one from the sides the inscription ERGOFERON, on the other - the dividing risk and the inscription MATERIA MEDICA (on 20 PC. in contour mesh packages, in a cardboard bundle of 1, 2 or 5 packs);
solution for ingestion: a transparent, almost colorless or colorless liquid (100 ml each in a glass vial of orange color with a dropper, 1 bottle in a cardboard bundle).
Both the solution and the tablets of Ergoferon contain the same active substances:
Antibodies to interferon gamma affinity purified 2 g per 100 ml of solution or, 06 g per tablet;
Antibodies to histamine affinity purified 2 g per 100 ml of solution or, 06 g per tablet;
Antibodies to CD4 affinity purified 2 g per 100 ml of solution or, 06 g per tablet.
Pharmacological effect
Each of the active components of the drug fulfills its specific function.
Antibodies to human gamma interferon - increase the severity of the action of interferons (gamma, as well as alpha and beta). Also reported are interleukins reported with them (2, 4, 10). At the same time, natural gamma interferons also begin to be intensively developed. The expression of histocompatibility cytocomplex is stimulated, the functional activity of NK cells is improved. They help restore cytokine status. Regulate the synthesis of immunoglobulins.
Antibodies to histamine. Under their influence, histamine-dependent receptors (peripheral and central) respond moderately to free histamine. And so the tone of smooth muscle in the bronchial tree is reduced. The permeability of the wall of capillaries also decreases. Due to this, nasal congestion, runny nose, coughing and sneezing decrease. Under their action, the release of histamine (H1) from specific mast cells decreases. The aggregation of platelets decreases, the formation of leukotrienes and molecules promoting adhesion is suppressed. The attraction of eosinophils decreases. All these processes reduce allergy manifestations.
Antibodies to CD4 increase the activity of CD4 lymphocytes and their functional abilities. This is due to the regulation of receptor activity on the surface of these lymphocytes. As a result, a colony of active lymphocytes is formed, as well as the correct distribution of the subpopulation of lymphocytic leukocytes.
Which is better than Ergoferon?
In medical practice there is no unequivocal answer to the question "What is better than Ergoferon? Since it is impossible to find a remedy that would different situations and in different people turned out in all respects better than another, similar, comparable in quality and range of therapeutic effect. Therefore, the doctor instead of the definition of "which is better?" Use the term "what is optimal?".
In this case, the optimal drug means that medicine, which in the specific situation for the person is the best. And for the same person with two different acute respiratory viral infections, completely different drugs may be optimal. This state of affairs is due to the individual characteristics of the organism, as well as the uniqueness of each particular disease, when there are a number of factors, which are never repeated (for example, the state of the nervous system, air humidity and temperature in the street, in the apartment, the comfort of working and living conditions, and etc.).
Therefore, it is impossible to say which drug is better than Ergoferon. After all, in each specific case, the best drugs may be different or, on the contrary, nothing better than Ergoferon is not found. Because of this, to identify the best drug for yourself you need to try various medications, and choose the optimal.
Indications for use
What helps? Ergoferon, regardless of the chosen format, has the same type of testimony. And if we talk, what heals and what helps the immunostimulant, then this is a developmental warning and / or current therapy:
influenza (strain A and B);
ARVI caused by infection with various types of viral agents;
infectious pathologies, provoked by different forms of herpesvirus;
of intestinal diseases caused by ingestion of viral agents into the gastrointestinal tract;
Meningitis, triggered by meningococci or enteroviruses;
tick-borne encephalitis;
hemorrhagic fever, aggravated violation of the kidney system;
bacterial diseases and their possible negative consequences.
.
Contraindications
Contraindicated in the use of Ergoferon patients with hypersensitivity to its components.
With caution should prescribe the drug during pregnancy and breastfeeding.
Additional contraindications:
tablets: congenital galactosemia or lactase deficiency, glucose-galactose malabsorption syndrome;
solution: hereditary fructose intolerance, age up to 3 years.
The solution must be taken with caution to patients with diabetes mellitus.
Intended use for pregnancy and lactation
During the period of gestation, taking any medication can have a very negative impact on the development of the future child. Treatment with Ergoferon during pregnancy has not been investigated in pregnant women. However, prescribe the drug according to the instructions for use Ergoferon is not recommended.
The use of the drug in the treatment of flu and cold should be prescribed only by a doctor who correctly assesses all possible risks to the fetus and benefits for the expectant mother. Also, it is not recommended to take the medication during lactation. If necessary, it is required to abandon the use of Ergoferon in the treatment of the disease.
Dosage and route of administration
As indicated in the instructions for use, Ergoferon is taken orally, not during meals. The tablet should be kept in the mouth, not swallowing, until it dissolves completely.
When the drug is prescribedchildren of younger age (from 6 months to 3 years)it is recommended to dissolve the tablet in a small amount (1 tablespoon) of boiled water at room temperature.
On the 1st day of treatment, 8 tablets are taken. according to the following scheme: 1 tab. every 30 minutes in the first 2 hours (total 5 tab. for 2 hours), then during the same day take another 1 tab. 3 times at regular intervals. On the 2nd day and then take 1 tab. 3 times / day until complete recovery.
For the prevention of viral infectious diseases - 1-2 tablets / day. The recommended duration of a preventive course is determined individually and can be 1-6 months.
If necessary, the drug can be combined with other antiviral and symptomatic agents.
Solution for oral administration
The solution is taken orally, swallowing not immediately, but delaying for a while in the mouth, this will ensure the maximum effect of the drug. The intake of the solution should not be combined with food intake.
Recommended dosing of Ergoferon:
acute infections: during the first day according to the scheme - 5 ml (1 teaspoon) 4 times every, hour, then 5 ml every 7 hours (3 times). From the second day onwards, the treatment is continued at a dose of 5 ml 3 times a day. Apply the solution until complete recovery;
Prevention of viral infectious diseases: 5-10 ml per day, the duration of the course is determined by the doctor individually, it can be from 30 to 180 days.
To begin treatment of an acute infection it is necessary from the moment of display of its first signs.
.
Adverse Reactions
Receiving Ergoferon can cause the development of hypersensitivity reactions.
Overdose Symptoms
In case of accidental overdose with tablets or Ergoferon solution, the phenomena of dyspepsia (nausea, vomiting, diarrhea, etc.), caused by the auxiliaries included in the preparation, may develop. In case of an overdose, symptomatic remedies should be used, which eliminate the manifestations of dyspepsia (with Loperamide, with nausea and vomiting - Cerucal).
special instructions
The composition of the drug includes lactose monohydrate, in connection with which it is not recommended to appoint patients with congenital galactosemia, glucose malabsorption syndrome or galactose, or with congenital lactase insufficiency.
Compatibility with other drugs
To date, cases of incompatibility with other medicinal products have not been reported.
Patient Reviews
We offer you to get acquainted with the opinions of people who used Ergoferon:
Elena. I have three small children. A year, three and four years. We are ill all along the chain, one in the garden will pick up and then follow him. It was more difficult with the younger, I did not know what to treat. But the doctor advised us "Ergoferon it can be used for prevention, but most importantly, it is possible for children from 6 months. Now we accept the whole family, as soon as one of them gets cold.
Margarita. The past colds were often taken by Ergoferon. Appointed a doctor according to the scheme, which is specified in the instructions. The drug produces a powerful antiviral effect. Already on the third day of treatment, the symptoms of cold decrease, and you start to feel much easier. I advise you to use this drug in the treatment of viral infections and influenza. Effectively helps to cope with the disease.
Karina. I had to test this drug on my child. The acute respiratory infections, snot, cough, the temperature began to rise. In that year, we had pneumonia, and when we start coughing, I'm afraid, as it were, to go back to it. To be honest, I do not trust immunomodulators, I try to treat the old way. Simply I look, to the son (4 years) it becomes better not, already 3 day has gone. In the evening I bought "Ergoferon began to give under the scheme, there is improvement. At night, of course, they still coughed heavily and the snot flowed along the river, and the next morning it was noticeably better. Maybe this is the power of autosuggestion, maybe because we rarely use drugs of this kind, but we really helped.
The doctors' comments about Ergoferon are practically positive in all cases, which is due to a number of reasons. First, the drug accelerates recovery and facilitates the flow of ARVI in many sick children and adults, that is, it is effective and suitable for a wide range of patients. Secondly, Ergoferon practically does not cause side effects, which is also a significant plus of the drug in the eyes of doctors. Thirdly, Ergoferon is a homeopathic, and therefore a safe drug, which is suitable for adults and children alike. And even if the medicine proves to be ineffective in a particular case, it will not cause harm, which is very important in the case of treating young children.
However, there are also negative reviews of doctors about Ergoferon, which are mainly due to two reasons. First, some doctors in principle are negative about homeopathic medicines, not even wanting to evaluate their effectiveness on the basis of personal observations of the patients. This opinion is based on the fact that, according to statistics, the effectiveness of homeopathic remedies is about 30%, which is comparable to the placebo effect. On this basis, it is believed that homeopathic remedies are a "dummy and their effectiveness is not proven. Doctors who adhere to this point of view, in principle, consider Ergoferon a "pacifier and do not even try to evaluate its effectiveness on the basis of their own observations.
Secondly, a number of doctors believe that the use of stimulants for the production of interferons, including Ergoferon, in the long term is negative, although the short-term effect of such drugs attaching. So, doctors believe that under the influence of stimulants of interferon production, the body stops starting the mechanism of synthesis of these substances, waiting for a kind of push "from the outside" in the form of a pill. As a consequence, with each subsequent cold, a person will have to take drugs that induce the production interferons, because the body itself will start to produce these substances very late, when the disease "inflames" in full force. As a result, if you regularly take inducers of interferon production, then during the period of acute respiratory viral infection, when for some reason such drugs do not used, a person will get sick extremely hard and for long, tk. own interferons will be developed slowly and not timely, without getting an incentive from outside in form of a tablet. Therefore, doctors believe that taking Ergoferon, of course, helps with the current SARS, but it also makes it harder for the next cold, which sooner or later will develop in any person.
Analogues
A complete analogue of Ergoferon on the active substance in the domestic market is absent. But if necessary, you can choose a substitute for the agent, which provides an identical therapeutic effect.
A list of therapeutic similar facilities includes:
Alpisarin;
Amiksin;
Anaferon;
Immunal;
Ingavirin;
Panavir;
Echinacea and others.
Before buying an analogue, consult your doctor.
Ergoferon or Kagocel - what to choose?
Both drugs have an immunomodulatory and antiviral effect, and also contribute to the production of interferon. However, Ergoferon is a homeopathic drug, and Kagocel is not. Therefore, Ergoferon is effective only when used in the initial stages of the disease, and if you start it on days 2 to 4 of the ARVI, it will be useless. Kagocel, unlike Ergoferon, is effective at any stage of the disease.
Therefore, if the disease has already "flared up" in full force, it is better to use Kagocel. If the acute respiratory viral infection is only beginning, then it is better to use Ergoferon.
In addition, Ergoferon is approved for use for children with half a year, and Kagocel only after six years. Therefore, if you need to treat a child under 6 years old, you need to choose Ergoferon. Also, Ergoferon rarely causes allergic reactions, and Kagocel - much more often. Therefore, people prone to allergic reactions, better fit Ergoferon.
Shelf life and storage conditions
Keep the drug out of reach of children at a temperature of not more than 24 degrees. Shelf life of the product is 3 years.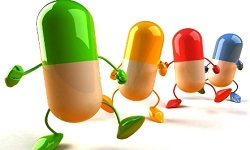 How to choose probiotics for the intestine: a list of drugs.

Effective and inexpensive cough syrups for children and adults.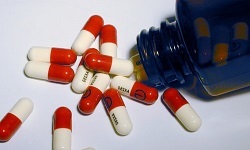 Modern non-steroidal anti-inflammatory drugs.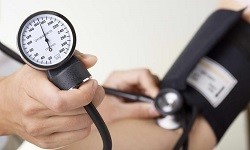 Review of tablets from the increased pressure of the new generation.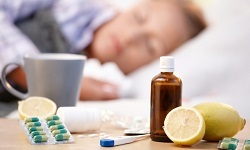 Antiviral drugs are inexpensive and effective.