Eye drops Floxal (international non-proprietary name - Ofloxacin) is an antimicrobial a broad-spectrum medicinal product that is used for topical ophthalmic therapy diseases.
According to the breadth of the spectrum of antimicrobial activity, as well as indications for use ofloxacin is close to antibiotics, but unlike them is not a product of natural origin. Ofloxacin is widely used in medicine as an antibacterial agent.
Usually, Phloxal is used for local therapy, dropping one drop into the diseased eye. Frequency of application of drops - from 2 to 4 times a day. The medicine must be instilled in the area of ​​the lower conjunctival sac. The course of treatment should not exceed two weeks.
Clinical and pharmacological group
Antibacterial preparation of a group of fluoroquinolones for topical application in ophthalmology.
Terms of sale from pharmacies
Can buywithout a doctor's prescription.
Price
How much are the drops of Phloxal in pharmacies? The average price is at the level of186 rubles.
.
Composition and form of release
Floxal is produced in two dosage forms:
Eye drops: a clear light-yellow solution (5 ml each in vials-droppers, 1 bottle in a cardboard bundle);
Eye ointment: light yellow, homogeneous (3 g in tubes, 1 tube in a cardboard bundle).
The composition of 1 ml of eye drops includes:
Active substance: ofloxacin - 3 mg;
Auxiliary components: sodium chloride - 9 mg; benzalkonium chloride 25 mg; sodium hydroxide (1M solution) mg; hydrochloric acid (1 M solution) mg; water for injection - up to 1 ml.
The composition of 1000 mg ointment ophthalmic is:
Active substance: ofloxacin - 3 mg;
Auxiliary components: wool fat - 50 mg; liquid paraffin - 100 mg; white petrolatum - 847 mg.
Pharmacological effect
Floxal is a broad-spectrum antimicrobial agent from the group of fluoroquinolones. The bactericidal effect of ofloxacin is associated with the blockade of the DNA-gyrase enzyme in bacterial cells.
Highly active against most Gram-negative microorganisms: Esherichia coli, Salmonella spp., Proteus spp., Morganella Morganii, Shigella spp., Klebsiella spp., Enterobacter spp., Serratia spp., Citrobacter spp., Yersinia spp., Providencia spp., Haemophilus influenzae, Neisseria gonorrhoeae, Neisseria meningitidis, Mycoplasma spp., Legionella pneumophila, Acinetobacter spp., Chlamydia spp.
Floxal is active against certain Gram-positive microorganisms, in particular Staphylococcus spp., Streptococcus spp.
The drug is insensitive to anaerobic bacteria (except Bacteroides urealyticus).
Ofloksatsinu sensitive microorganisms that produce β-lactamase.
Moderately sensitive to ofloxacin Enterococcus faecalis, Streptococcus pneumoniae, Pseudomonas spp.
Indications for use
Indications for the appointment of Floxal are infectious-inflammatory pathologies of the anterior part of the eye, provoked by microorganisms sensitive to ofloxacin:
Dacryocystitis.
Barley.
Blepharitis.
Conjunctivitis.
Chlamydial infection of the eye, ulcer and keratitis of the cornea.
Also, the drug is used to treat and prevent bacterial infection after surgery and eye trauma.
.
Contraindications
There are only a few contraindications for drops:
Individual intolerance to any of the components of drops or ointments.
Pregnancy and the period of breastfeeding (not enough studies on the use of Floxal in pregnancy and lactation).
Intended use for pregnancy and lactation
The condition of pregnancy and lactation is a contraindication for the use of drops for the eyes of Phloxal. The use of the drug is possible only in those cases, the expected therapeutic effect exceeds the potential risk for the formation of the child's body.
Dosage and route of administration
As indicated in the instructions for the use of Floxal in the form of eye drops, 1 drop is prescribed to the lower conjunctival sac of the affected eye 2-4 times / day. It is not recommended to use the drug for more than 2 weeks.
If it is necessary to use more than one preparation at the same time, a minimum interval between instillations of 5 minutes should be observed.
When applying the preparation in the form of an ophthalmic ointment 1.5 cm, ointment strips are placed behind the lower eyelid of the affected eye 2-3 times / day; in the case of Chlamydia infection - 5 times / day. It is not recommended to use the drug for more than 2 weeks.
A combination of eye drops and Phloxal ointment is possible.
With the simultaneous use of more than one preparation ointment should be used last.
.
Adverse Reactions
Floxal is well tolerated by patients. Side effects occur in individuals with increased individual sensitivity to the components of drops and are expressed by the following clinical symptoms:
impaired vision, which is of short duration;
rashes around the eyelids;
lacrimation;
burning in the eyes;
redness of the mucous membranes of the eyes;
swelling of the eyelids;
sensation of foreign body in the eyes;
hypersensitivity to light.
If side effects occur, the patient should consult a doctor.
Overdose
There were no reports of overdose cases. Therapy is symptomatic, you need to rinse the eye with clean water quickly.
special instructions
During the use of the drug is not recommended to wear contact lenses.
It is necessary to wear sunglasses (because of the possible development of photophobia) and avoid prolonged exposure to bright light.
After applying the ointment, visual acuity deteriorates temporarily, which must be taken into account when driving a car and working with mechanisms.
Compatibility with other drugs
The drug interaction of the drug Floxal is not described.
Reviews
We offer you to familiarize yourself with the opinions of people who used Floxal drops:
Veronica. My husband used ointment and drops of phloxal, he was pleased. He had the strongest conjunctivitis, even his eyes could not open, went straight to the doctor, did not engage in self-medication. So, there is the most important thing to apply for seven days, since it is an antibiotic, and then later treatment can be repeatedly not effective.
Tatyana. At me weak enough immunity, therefore often there is a conjunctivitis, especially in the autumn. Previously, I tried to cure it by washing the eyes with a decoction of chamomile or strong tea, but it turned out to be a pointless exercise. Indeed, the drops of Phloxal really helped, my eyes quickly stop aching, the redness decreases for 2-3 days of use, I drip them with the course for a week. Now I recommend it to everyone who faces such a problem.
Victoria. About two weeks ago my barley came out, I was advised to use the ointment of phloxal. I read the instruction-it is necessary to apply it for seven days, even if the inflammation will pass before. Mortgaged this ointment and day on the fifth already looked good, after seven days already and a trace from the inflammation did not remain. So I am happy with the tool, it helped me.
Analogues
Structural analogs for the active substance:
Vero Ofloxacin;
Glaoufos;
Dancyl;
Zanotsin;
Zofloks;
Oflo;
Ofloks;
Ofloxabol;
Ofloxacin;
Ofloxin;
Oflomak;
Oflotsid;
Oflotsid forte;
Tarevid;
Tariferide;
Taricin;
Uniflox.
Before buying an analogue, consult your doctor.
Shelf life and storage conditions
Store drops at room temperature (unopened vial) for no more than 2 years from the date of manufacture indicated on the package.
The vial is stored in the refrigerator for no longer than 1 month, after which it is discarded and, if necessary, printed out a new vial.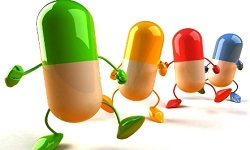 How to choose probiotics for the intestine: a list of drugs.

Effective and inexpensive cough syrups for children and adults.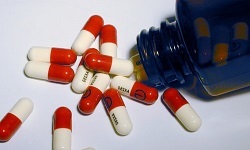 Modern non-steroidal anti-inflammatory drugs.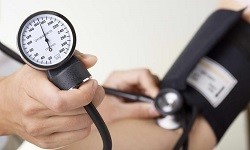 Review of tablets from the increased pressure of the new generation.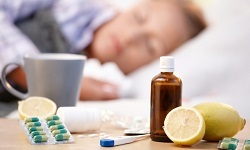 Antiviral drugs are inexpensive and effective.