Roxer refers to lipid-lowering drugs, the active substance of which is rosuvastatin.
It is a competitive selective inhibitor of the reductase enzyme, which converts methylglutaryl coenzyme to mevalonic acid (direct cholesterol precursor). The therapeutic effect against the background of taking the drug Roxer develops within 7 days after the application. Maximum - after 1 month of regular admission and maintained throughout the course of treatment.
The maximum concentration of active substance in the blood is observed after 5 hours after administration. The half-life period is 20 hours and does not change with the use of high therapeutic dosages. Rosuvastatin - 90% of the dose - is excreted unchanged with a fecal mass. The rest is through the urinary system.
Clinical and pharmacological group
Lipid-lowering drug.
Terms of sale from pharmacies
It is possible to buy under the prescription of the doctor.
Price
How much does Roxer cost in pharmacies? The approximate price for Roxer is:
5 mg (in a package of 30 or 90 pcs.): 365-420 or 835-925 rubles;
10 mg (in the package 30 or 90 pcs.): 480-580 or 1050-1175 rubles;
15 mg (in the package of 30, 60 or 90 pcs.): 565-635, 1260-1360 or 1360-1395 rubles;
20 mg (in the package 20, 30, 60 or 90 pcs.): 760, 700-780, 1680-1710 or 1720 rubles.
Composition and form of release
The drug is available in the form of a tablet for oral administration (oral administration). They have a round shape, biconvex surface and white color.
Active ingredient in the composition of 1 tablet: rosuvastatin - 5, 10, 15, 20, 30 or 40 mg (in the form of rosuvastatin calcium -, 1, 1, 2, g , ,, ,, or , mg).
Tablets are packaged in a blister for 10 pieces. Cardboard pack contains 3 or 9 blisters and instruction on the use of the drug.
pharmachologic effect
The pharmacological action of the drug Roxer is aimed at:
Suppression of the activity of the microsomal enzyme hydroxymethylglutaryl-CoA reductase, which acts as a catalyst for the early early stage of cholesterol synthesis.
Normalization of lipid profile (hypolipidemic effect) due to a decrease in blood concentrations of total cholesterol, triglycerides, low-density lipoproteins, as well as increased levels of high-density lipoproteins density.
The drug belongs to the pharmacological group "Statins".
Indications for use
Indications for the use of the drug are:
The development of atherosclerosis in patients who are prescribed plasma concentration reduction in Xs and Xc-LDL;
Mixed dyslipidemia or primary hypercholesterolemia (as an adjunct to the diet with ineffectiveness of non-drug therapies - weight loss, exercise, etc.);
Family homozygous hypercholesterolemia (as an adjunct to the previous method of treatment);
Hypertiglyceridemia type IV (as a supplement to the diet);
Primary prophylaxis of heart disease (arterial revascularization, myocardial infarction, stroke) in patients with a predisposition to IHD, as well as in the elderly.
Before prescribing the drug, the patient should begin to adhere to the standard hypocholesterolemic diet and not violate it during the treatment period.
Contraindications
Contraindications for use of the drug up to 30 ml / day:
pregnancy and lactation;
Women of childbearing age who do not use effective methods of contraception;
lactose intolerance, glucose-galactose malabsorption syndrome, lack of lactase;
liver diseases in active form, including excess of the norm of hepatic transaminases in the blood plasma more than 3 times in relation to VGN;
severe renal insufficiency;
myotoxic complications in the anamnesis;
myopathy;
simultaneous therapy with cyclosporine;
age to 18 years;
hypersensitivity to the components of the drug.
Indications for doses above 30 mg / day:
muscle diseases in the anamnesis;
myotoxicity when taking fibrates or inhibitors of HMG-CoA reductase in anamnesis;
synchronous application of fibrates;
alcohol consumption;
liver disease in the active phase and excess of the transaminase accumulation in the blood more than 3 times;
renal failure, including acute;
simultaneous application of cyclosporine;
myotoxic complications in the anamnesis;
myopathy;
pregnancy and lactation;
the childbearing age of women who do not use reliable methods of contraception;
Lactase deficiency, lactose intolerance, glucose-galactose malabsorption syndrome;
age 18 years;
hypersensitivity to the components of the drug;
representatives of the Mongoloid race.
With extreme caution, the drug should be used in patients older than 65 years, suffering from arterial hypotension, sepsis, traumatized, surgical intervention and with violations of the metabolic, endocrine and electrolyte process, as well as in the presence of uncontrolled seizures and simultaneous application ezetimibe.
Intended use for pregnancy and lactation
Take tablets of Roxer during pregnancy and during lactation is contraindicated.
In case of pregnancy, the drug is canceled.
Women in their reproductive age are recommended to use adequate contraceptive protection.
Dosage and route of administration
As indicated in the instructions for use, the Roxer is taken internally. The tablet can not be chewed or chopped, swallowed whole, washed down with water, it is possible to take it at any time of the day, regardless of food intake.
Before starting therapy with Roxer, the patient should begin to follow the standard hypocholesterolemic diet and continue to observe it during treatment. The dose of the drug should be selected individually depending on the purpose of therapy and the therapeutic response for treatment, taking into account national guidelines for target plasma lipid concentrations blood.
The recommended initial dose for patients starting to take the drug, or for patients transferred from other HMG-CoA reductase inhibitors, should be 5 or 10 mg 1 time / day.
With the simultaneous use of the drug with gemfibrozil, fibrates, nicotinic acid at a dose of more than 1 g / day, patients are advised to take an initial dose of 5 mg. When choosing the initial dose should be guided by an individual concentration of cholesterol in the blood plasma and taken in attention to the possible risk of developing cardiovascular complications; It is also necessary to take into account the potential risk of adverse effects. If necessary, the dose can be increased after 4 weeks.
In connection with the possible development of side effects when applying a dose of 40 mg / day, compared with lower doses of the drug, increasing the dose to 40 mg / day after an additional dose above the recommended initial dose for 4 weeks of therapy, can only be performed in patients with severe hypercholesterolemia and a high risk of developing cardiovascular complications (especially in patients with familial hypercholesterolemia), who did not achieve the desired result of therapy with a dose of 20 mg / day, and which would be supervision of a doctor. It is recommended especially careful monitoring of patients receiving the drug at a dose of 40 mg / day.
Do not use a dose of 40 mg / day in patients who have not previously consulted a doctor. After 2-4 weeks of therapy and / or with an increase in the dose of the drug Roxer, control of the lipid metabolism parameters is necessary (if necessary, dose correction is required).
.
In case of violations of kidney function
In patients with mild or moderate renal insufficiency, dose adjustment is not required. In patients with severe renal failure (CC less than 30 ml / min), the use of the drug Roxer is contraindicated. The use of the drug in a dose of more than 30 mg / day in patients with moderate and severe renal insufficiency (CC less than 60 ml / min) is contraindicated. Patients with moderate renal insufficiency, the recommended initial dose of the drug is 5 mg / day.
With violations of liver function
The drug of Roxer is contraindicated in patients with liver diseases in the active phase. The experience of using the drug in patients with hepatic insufficiency above 9 points (class C) on the Child-Pugh scale is not available.
Side effect
Adverse reactions, the development of which can occur during therapy (> 10% - very often,> 1% and <10% - often,>,% and <1% - infrequently,> 1% and
urinary tract and kidney: proteinuria (as a rule, its symptoms during treatment decrease or pass, the appearance this complication does not mean the development of acute kidney disease or the progression of an already existing one); rarely - hematuria;
skeletal-muscular system, connective tissue: often - myalgia; rarely - myopathy (incl. myositis), rhabdomyolysis (can occur with acute renal failure); very rarely - arthralgia; with an uncertain frequency - immuno-mediated necrotizing myopathy; in a small number of patients - a dose-related increase in activity of creatine phosphokinase in plasma blood (as a rule, short-term, minor, asymptomatic), in cases of significant increase - more than 5 times in comparison with VGN therapy is suspended;
immune system: rarely - hypersensitivity reactions, incl. angioedema;
lymphatic system and blood: with an uncertain frequency - thrombocytopenia;
endocrine system: often - insulin-independent diabetes;
respiratory system: with an uncertain frequency - dyspnea, cough;
subcutaneous tissue and skin: infrequent - skin rash / itching, urticaria; with an uncertain frequency - Stevens-Johnson syndrome;
nervous system: often - dizziness, headache; very rarely - deterioration / loss of memory; with an uncertain frequency - peripheral neuropathy;
digestive system: often - pain in the abdomen, nausea, constipation; rarely - inflammation of the pancreas; very rarely - hepatitis, jaundice; with uncertain frequency - diarrhea; in some cases - a dose-dependent increase in hepatic transaminase activity in blood plasma (as a rule, short-term, insignificant, asymptomatic);
genitals and mammary glands: with unknown frequency - gynecomastia;
laboratory indicators: hyperglycemia, change in serum concentration of thyroid hormones, increase plasma concentration of bilirubin in the blood, activity of gamma-glutamyltransferase, alkaline phosphatase in plasma blood;
common disorders: often - asthenic syndrome; with an unknown frequency - peripheral edema.
There is evidence of the development of the following disorders with the use of certain inhibitors of HMG-CoA reductase (statins): violations of sexual function and sleep, depression, increase in the concentration of glycosylated hemoglobin; in isolated cases - diffuse parenchymal lung diseases, especially when carrying out a long course therapy.
Overdose
Single-time administration of several daily doses of Roxer tablets is not displayed on the pharmacokinetics of the active substance and does not lead to an overdose. The use of higher doses may be accompanied by the appearance or intensification of negative side effects.
In this case, the stomach, intestines are washed, the intestinal sorbents are taken (activated charcoal), as well as symptomatic therapy, which is associated with the lack of specific antidote.
special instructions
In patients who received Roxer in high doses (for example, 40 mg per day), tubular proteinuria was observed, which was detected with the help of test strips. As a rule, it is periodic or short-lived. Such proteinuria of acute disease or progression of concomitant kidney disease does not indicate. Patients taking Roxer in a daily dose of 30 or 40 mg during the treatment are recommended to monitor the indicators of renal function. Studies should be conducted at least once every 3 months.
In cases of rosuvastatin administration in all doses, but in particular exceeding 20 mg per day, reports on the following effects on the musculoskeletal system: myopathy, myalgia, in rare cases rhabdomyolysis. There are reports of very rare cases of rhabdomyolysis with the simultaneous use of Roxera with ezetimibe. Such a combination should be administered with caution. The incidence of rhabdomyolysis in post-marketing studies was higher with a dose of 40 mg per day.
If the activity of creatine phosphokinase is significantly exceeded before the appointment of Roxer (an excess of UHN is 5 times), it is recommended to re-measure after 5-7 days. When confirming the indices of therapy do not begin. It must be taken into account that in order to avoid distortion of results, it is impossible to determine this indicator after increased physical exertion or if there are other possible reasons for its increase.
In patients with glucose concentration in the range, -, mmol / l, the use of Roxer was associated with an increased risk of non-insulin-dependent diabetes.
If there are factors that increase the likelihood of myopathy and rhabdomyolysis, the drug should be administered with caution.
In cases of sudden spasms, muscle aches, weakness of the muscles, especially if they are accompanied by fever and malaise, it is necessary to consult a doctor.
When hypercholesterolemia associated with hypothyroidism, nephrotic syndrome, before the start of taking Roxera, one must conduct therapy for the underlying disease.
Interaction with other drugs
The "Rostera" statin is not used against the background of antibiotic treatment of the cephalosporin series. With the simultaneous administration of anticoagulants, rosuvastatin may contribute to an increase in prothrombin time.
With simultaneous treatment with the antilipid drug "Ezetimibe", other fibrates are extremely high risk of myopathy. Rosuvastatin does not interact with cytochrome P450.
Drugs used to treat HIV infection increase the availability of rosuvastatin. Therefore, effective dosages should be reviewed.
The use of antacids on the basis of salts of aluminum and magnesium, erythromycin reduces the absorption of active substances of "Roxer" by 20-50%. This effect is not manifested if the antacid is taken 2 hours after the application of rosuvastatin.
At simultaneous reception with preparations of group of fibrates of chemical interaction with active component "Roksery" does not occur. But since these drugs have such an effect, the risk of myopathy increases.
Rosuvastatin, when taken concomitantly with hormonal contraceptives, increases the concentration of ethinylestradiol and norgestrel. But at the same time, there is no evidence of a negative effect of statin on hormone replacement therapy.
Antimikotik "Intraconazole" increases the absorption of rosuvastatin, but the use of "Fluconazole" and "Ketoconazole" does not affect the distribution of the active component "Roksery".
Reviews
We offer you to read reviews of people who used the drug Roxer:
Anton. Effective drug, is cheaper than a crucifer in 2 times and at all is not worse. active ingredient also. For 2 months total cholesterol from 6 dropped to 4. Good cholesterol is more, less bad. In general, I will drink for life as prescribed by the doctor.
Oksana. This is a very good hypolipidemic drug, it acts very quickly and effectively. After admission within 1 month, already visible result, cholesterol decreases, atherosclerotic plaques decrease, and the risk of cardiovascular diseases decreases. Convenient reception, once a day. Price and quality - excellent, this drug can be trusted. No side effects observed.
Analogues
Structural analogs for the active substance:
Akorta;
The Cross;
Mertenil;
Rosart;
Rosystark;
Rosuvastatin;
Rosewood;
Rosulip;
Rustor;
Tevastor.
Before buying an analogue, consult your doctor.
Shelf life and storage conditions
Shelf life of the tablets is 2 years from the date of their manufacture. The drug must be stored in the original undamaged original packaging, dark, dry, inaccessible to children at an air temperature of not more than + 30 ° C.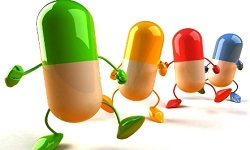 How to choose probiotics for the intestine: a list of drugs.

Effective and inexpensive cough syrups for children and adults.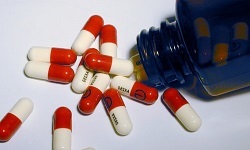 Modern non-steroidal anti-inflammatory drugs.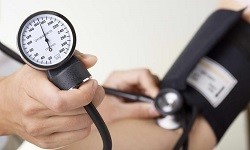 Review of tablets from the increased pressure of the new generation.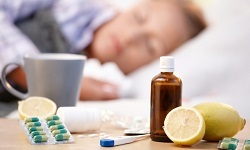 Antiviral drugs are inexpensive and effective.