Xenical is a drug that is a specific inhibitor of gastrointestinal lipases, which has a long-lasting effect in treating various degrees of obesity

Its therapeutic effect is carried out in the lumen of the stomach and small intestine and consists in the formation of a covalent bond with the active serine portion of the gastric and pancreatic lipases.
Judging by the results of the fat content in the feces, the effect of orlistat begins 24-48 hours after ingestion. After the drug is withdrawn, the fat content in the stool after 48-72 h usually returns to the level that occurred before the start of therapy.
Clinical and pharmacological group
The drug for the treatment of obesity is an inhibitor of gastrointestinal lipases.
Conditions of leave from pharmacies
It is released on prescription.
Price list
How much does Xenical cost in 2018? The average price in online pharmacies is at the level of1 250 rubles.
Form of issue and composition
Xenical is available in the form of capsules for ingestion of a bright blue color with an inscription on the body of the lid in the Latin letters "Xenical120". The drug is packed in blisters of 21 pieces in a cardboard box with the attached description.
Active substance Xenical is orlistat, in 1 capsule - 120 mg.
Excipients: talcum powder.
Auxiliary components of pellets: sodium carboxymethyl starch (primogel), microcrystalline cellulose, sodium lauryl sulfate, povidone K-30.
The composition of the capsule shell: indigocarmine, gelatin, titanium dioxide.
Pharmacological effect
When digesting food triglycerides (fats) in the stomach and small intestine decompose to fatty acids, which are absorbed by the body and used as a source of energy. If the body receives more fat than it consumes in the process of vital activity, their excess is postponed "for a rainy day" under the skin or on internal organs.
Orlistat is a specific blocker of gastric and pancreatic lipase. Forming strong covalent bonds with these enzymes, it deprives them of the ability to decompose fats. Triglycerides are not absorbed into the systemic circulation, but "transit" pass through the gastrointestinal tract and are excreted with feces. Not getting the right amount of "fuel", the body is forced to fill its deficit at the expense of cells-adipocytes, deferred "in the depot." The effect of losing weight is based on the principle of spending such stocks of fatty tissue, that is, similar to the principles of fat-free diets.
According to clinical studies, in the treatment of Xenical from the body in an unchanged form is derived up to a third of fat, received with food. As a result of a two-month course of taking the weight is reduced by 20-30%. The action of the dose of the drug lasts 48-72 hours, the time of complete withdrawal of remains of orlistat with feces and urine - up to 5 days. Since orlistat practically does not enter the blood, it does not affect the work of internal organs and the addictive syndrome does not cause. This means that with prolonged use of Xenical, its dose is not required to be increased.
Indications for use
Long-term therapy of obese patients or patients with overweight, including those associated with obesity risk factors, combined with a moderately hypocaloric diet.
In combination with hypoglycemic drugs (metformin, sulfonylureas and / or insulin derivatives) or moderately hypocaloric diet in patients with type 2 diabetes mellitus with excessive body weight or obesity.
Contraindications
The use of Xenical is contraindicated for patients with chronic diseases of the biliary tract, with a violation functional absorption in the intestine of active substances, with individual intolerance to the composition of the drug.
Do not take children and pregnant women.
Use in pregnancy and lactation
In studies of reproductive toxicity in animals, the teratogenic and embryotoxic effect of the drug was not observed. In the absence of a teratogenic effect in animals, one should not expect a similar effect in humans. However, due to the lack of clinical data, Xenical should not be given to pregnant women.
Excretion of orlistat with breast milk has not been studied, so it should not be taken while breastfeeding.
Dosage and route of administration
The instructions for use indicate: Xenical capsules are taken orally, during or immediately (within 1 hour) after eating.
If food intake is missed or if the food does not contain fat, Xenical can also be taken. The drug should be taken in combination with a balanced, moderately hypocaloric diet containing no more than 30% of calories in the form of fats. The daily intake of fats, carbohydrates and proteins must be divided into three main methods.
Increasing the dose of orlistat over the recommended (120 mg 3 times / day) does not lead to an increase in its therapeutic effect.
Long-term therapy of obese patients or patients with excessive body weight, including those associated with obesity risk factors, combined with a moderately hypocaloric diet in adults and children older than 12 years, the recommended dose of orlistat is one 120 mg capsule with each main meal (during meals or not later than an hour after meals).
In combination with hypoglycemic drugs (metformin, sulfonylureas and / or insulin derivatives) or a moderately hypocaloric diet in patients with type 2 diabetes mellitus with excessive weight body or obese: in adults, the recommended dose of orlistat is one 120 mg capsule with each main meal (during meals or not later than an hour after meals).
The effectiveness and safety of Xenical in patients with impaired liver and / or kidney function, as well as in elderly and children (under 12 years) have not been studied.
Side effects
Usually the drug is well tolerated, but sometimes with a violation of fat absorption there are side effects from the digestive system: diarrhea, flatulence, heaviness in the stomach, nausea, frequent or incontinence of the stool, which has oily discharge. Less often there is a violation of the menstrual cycle, vomiting, headaches, allergic reactions.
Most often, side effects occur when the recommended dose is exceeded or after taking fatty foods.
Overdose
Cases of drug overdose have not been described. To avoid undesirable reactions, it is not recommended to take Capsules more than 3-4 times a day, otherwise there is an increase in the above-listed side effects.
special instructions
Before you start using the drug, read the special instructions:
When used in combination with such hypoglycemic drugs as metformin, sulfonylureas and / or insulin derivatives in patients with type 2 diabetes with excess body weight (body mass index (BMI) ≥28 kg / m2) or obesity (BMI ≥30 kg / m2), Xenical combined with a moderately hypocaloric diet provides an additional improvement in carbohydrate metabolism compensation.
Xenical is effective in terms of long-term control of body weight (reduction in body weight and its maintenance at a new level, prevention of repeated weight gain). Treatment with Xenical leads to an improvement in the profile of risk factors and diseases associated with obesity, including hypercholesterolemia, sugar type 2 diabetes, impaired glucose tolerance, hyperinsulinemia, arterial hypertension, and a reduction in visceral fat.
The patient should receive a balanced, moderately hypocaloric diet containing no more than 30% of calories in the form of fats. We recommend eating rich in fruits and vegetables. The daily intake of fats, carbohydrates and proteins must be divided into three main methods.
In clinical studies in most patients, concentrations of vitamins A, D, E, K and betakaren for four years of orlistat therapy remained within normal limits. To ensure adequate intake of all nutrients, multivitamins can be prescribed.
In patients with type 2 diabetes, a decrease in body weight when treated with Xenical is accompanied by an improvement in the compensation of carbohydrate exchange, which may allow or require a reduction in the dose of hypoglycemic drugs (eg, sulfonylurea derivatives).
The likelihood of adverse reactions from the gastrointestinal tract may increase if Xenical is taken amid a diet rich in fats (for example, 2000 kcal / day, of which more than 30% in the form of fats, which is about 67 g of fat). Daily intake of fat should be divided into three main methods. If Xenical is taken with food, very rich in fat, the likelihood of gastrointestinal reactions increases.
Drug Interactions
It is necessary to avoid simultaneous administration of Xenical® and acarbose, due to the lack of pharmacokinetic data.
With simultaneous administration with the drug Xenical®, there was a decrease in absorption of vitamins D, E and beta-carotene. If multivitamins are recommended, they should be taken no less than 2 hours after taking Xenical® or before bedtime. With the simultaneous administration of the drug Xenical® and cyclosporine, there was a decrease in plasma concentrations of cyclosporine, so it is recommended more frequent determination of cyclosporine concentrations in plasma with simultaneous administration of cyclosporine and Xenical®.
No interaction with amitriptyline, atorvastatin, biguanides, digoxin, fibrates, fluoxetine, losartan, phenytoin, oral contraceptives, phentermine, pravastatin, warfarin, nifedipine GITS (gastrointestinal therapeutic system) and nifedipine with slow release, sibutramine or alcohol (based on research. interactions between drugs). However, it is necessary to monitor the indices of INR with concomitant therapy with warfarin or other oral anticoagulants.
With the oral administration of amiodarone during therapy with Xenical®, the systemic exposure of amiodarone and desethylamiodarone (by 25-30%), but due to the complicated pharmacokinetics of amiodarone, the clinical significance of this phenomenon is not clear. The addition of Xenical® to prolonged therapy with amiodarone may lead to a decrease in the therapeutic effect of amiodarone (no studies have been conducted).
With the simultaneous administration of orlistat and antiepileptic drugs, cases of seizures developed. Causal relationship between the development of seizures and orlistat therapy is not established. However, patients should be monitored for possible changes in the frequency and / or severity of the convulsive syndrome.
Reviews
We picked up some reviews of people who took the drug Xenical with the purpose of losing weight:
Elena. Like everyone wanted to lose weight. Has bought "Xenical". What I want to say: the drug is expensive, I did not notice any weight loss, although I drank it for a month. And yet, this drug has a terrible side effect - this same fat, which is not digested by the stomach during meals, it simply follows. On clothes, yellow spots and smell is just horror. After taking these pills, I came to the conclusion that the best way to lose weight is sports.
Anna. Experience xenical me twice! For the first time I drank pills and ate everything, really fat ran from all the cracks! The second time I sat down on proper nutrition and the effect on tablets is -30 kg for 6 months! And nothing flows in the norm! Therefore I will say so, miracles do not happen, everywhere work is needed !!!!
Lera. After the second birth, problems with the thyroid gland began, while she treated her hormones, gained 30 kg. weight. For me it was a moral shock. At first I tried to sit on diets, except for nervous breakdowns there was no use from them. Then I decided to buy xenical capsules. Yes, I must say that it is a bit expensive, but they are worth it. I started taking xenical and immediately corrected my diet, I began to eat very often, every 2-3 hours, but in small portions, I drank no less than 2 liters of water. Xenical I took a month, which gave impetus to weight loss, for 6 months I lost 26 kg. and most importantly, that the weight does not come back!
Any diet pills cause controversial reviews. If you look through forums on which communicate losing weight and growing thin, it can be concluded that significant results can only be achieved if the problem of excess weight is comprehensively combated.
Many doctors consider the drug a good help in the treatment of obesity, but its intake must necessarily be combined with a low-fat diet. For 1 month of treatment, Xenical even without significant physical and physical exertion can lose weight by 1.5-2 kg. Even better results are achieved by combining such medication with sports.
Depending on the individual characteristics of the body and the thoroughness of compliance with the prescriptions of the doctor for 3 months, it is possible to reduce the body weight by 10-15 kg, and for 6 months - by 30 kg.
Analogues
To Xenical analogs having the same active substance as this medication are: Orlimax capsules, Orsotene capsules, Listata tablets, Orlimax-Light capsules, Listata Mini tablets, Orlistat Canon capsules, Alli capsules, Xenalten capsules, Orsotene Slim capsules.
Before using analogues, consult your doctor.
Storage conditions and shelf life
Store at a temperature of no higher than 25 ° C in a place protected from moisture, inaccessible to children. Shelf life - 3 years.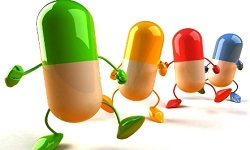 How to choose probiotics for the intestine: a list of drugs.

Effective and inexpensive cough syrups for children and adults.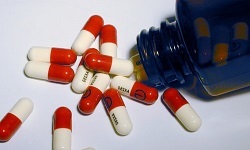 Modern non-steroidal anti-inflammatory drugs.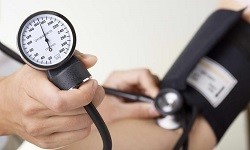 Review of tablets from the increased pressure of the new generation.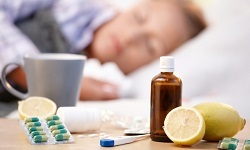 Antiviral drugs are inexpensive and effective.