Baralgin refers to combined medicines.
It has antispasmodic, analgesic and low antipyretic effect. The antipyretic effect is due to the presence of sodium metamizole, and the combination of fenpiverinium bromide and pitofenone hydrochloride has a myotropic effect on the smooth muscles of the internal organs
On this page you will find all information about Baralgin: the full instructions for use on this medication, average prices in pharmacies, complete and incomplete analogs of the drug, as well as reviews of people who have already used Baralgin. Want to leave your opinion? Please write in the comments.
Clinical and pharmacological group
Has antipyretic, analgesic and mild anti-inflammatory effect.
Conditions of leave from pharmacies
It is released on prescription.
Price list
How much is Baralgin? The average price in pharmacies is at the level of225 rubles.
Form of issue and composition
The drug Baralgin is issued in the form of:
Tablets containing 500 mg of the active ingredient;
A solution for intravenous and intramuscular administration in ampoules containing 500 mg of the active ingredient in 5 ml.
Earlier on the territory of Russia, a drug Baralgin was registered, which consisted of three active components: pituopenone, metamizole sodium and fenpiverinium bromide.
Since 2009, the drug Baralgin-M, manufactured by the Indian company Aventis Pharma, is registered and distributed through the pharmacy network. The composition of Baralgina includes one active component - metamizole sodium.
Pharmacological effect
Due to the combination of spasmolytic (pitofenone hydrochloride and fenpiverinia bromide) and analgesic (sodium metamizole), the drug components are used in the case, when it is necessary to obtain a fast and prolonged spasmolytic effect, namely: with renal colic, spasms of smooth muscles of the urinary tract, spasms of the stomach, intestines, biliary colic, spasmodic dysmenorrhea, migraine-like conditions and in other cases, accompanied by spasm of smooth muscles and pain syndrome.
Getting inside the gastrointestinal tract, the medicine is quickly absorbed by the body. The maximum concentration of active substance in the blood is reached after 15-20 minutes. The drug is excreted from the body by the kidneys after about 3 hours. Action Baralgina similar to non-steroidal non-narcotic PVS - the drug has an anesthetic, antipyretic and a small anti-inflammatory effect by suppressing the activity of the derivatives of prostanovoy acid. At the same time, smooth muscle relaxes, spasms are removed, and pain subsides.
The analgesic effect of metamizole sodium is associated with central and peripheral mechanisms. Metamizole sodium inhibits the cyclooxygenase pathway of arachidonic acid metabolism, and also prevents release prostaglandins, which increase the sensitivity of the body to pain stimuli. Pitophenone, like papaverine, has a direct myotropic effect on smooth muscles and causes their relaxation. Fenpierin at the expense of anticholinergic action shows an additional relaxing effect on smooth muscles.
Indications for use
What helps Baralgin? In the instructions for use, there is complete information about which diseases it is best to use this remedy. It:
Spastic pain in the biliary tract.
Spasm of the bladder.
Spasm of the stomach and intestines.
Colic in the stomach and intestines in adults.
Pains of a spastic nature in the field of internal genital organs in women.
Some people believe that baralgin is a universal remedy for any pain, but it is not so. The fact is that the present baralgin has in its composition three components - metamizole sodium (analgin), pitofenone hydrochloride and fenpiverinium bromide. And here such medicine, as barbalgin M, in structure contains only an analgin. Therefore, for emergency help with toothache is to use this particular medicine. The same goes for headaches. The very same baralgin is most often used for spasms of a different nature.
Contraindications
According to the instruction, Baralgin is contraindicated in the following cases:
Leukopenia;
Anemia;
Congenital deficiency of glucose-6-phosphate dehydrogenase;
Aspirin-induced asthma;
Hypersensitivity to active or auxiliary components;
Renal or hepatic insufficiency;
Inhibition of hematopoiesis (cytostatic or infectious neutropenia, agranulocytosis);
The first and third trimesters of pregnancy;
Breastfeeding period.
Care should be taken when using Baralgina with:
Pathologies of the kidneys, in particular, glomerulonephritis and pyelonephritis;
Abuse of alcohol.
With great care, Baralgin is prescribed to children under the age of 3 months.
Intravenous injection of Baralgina is contraindicated at an arterial pressure below 100 mm Hg. Art. and unstable blood circulation.
Instructions for use
The instructions for use indicate that Baralgin may be prescribed for a one-time relief of pain syndrome or for course treatment.
Baralgin in tablets.Instructions for use: a single dose for people who have reached the age of 15 is 1 tablet, that is 500 mg. A single dose can be taken 2-3 times during the day, unless otherwise prescribed by the attending physician. The maximum single dose is 2 tablets, and the maximum daily dose is 6 tablets.
Baralgin tablets instructions for use recommend drinking plenty of water!
Pricks Baralgin.Instructions for use: for injections, the drug is given in similar dosages. Single dose is 500 mg (maximum single dose is 1000 mg), and the daily dosage is 1500 mg (not more than 3000 mg).
As an analgesic, Baralgin is better taken for 5 days, and as an antipyretic agent - 3 days. The prolongation of the course of treatment is permissible only under the supervision of the attending physician.
Side effects
Since the drug systematically acts on the smooth muscles of all internal organs, its use can be accompanied by side effects from a variety of internal organs:
On the part of the urinary system, in some cases, oliguria, renal dysfunction, anuria, interstitial nephritis, proteinuria, and urine staining may appear.
On the part of the hematopoiesis can be observed lekopenia, thrombocytopenia, agranulocytosis.
Allergic reactions, among which we can note hives (including on the mucous membranes of the nasopharynx and conjunctiva), toxic epidermal necrolysis (Lyell's syndrome), angioedema, rarely Stevens-ejonson's syndrome, bronchospastic syndrome, anaphylactic shock.
In the process of applying Baralgina can occur such anticholinergic effects as decreased sweating, dry mouth, tachycardia, accommodation paresis, difficulty urinating. With intramuscular injection of ampoules, infiltrates are possible at the site of administration.
With the development of anaphylactic shock, emergency medical attention is required - a slow intravenous injection of adrenaline solution (if necessary, repeated after 15 to 30 minutes). Then, glucocorticoids and antihistamines are injected, the volume of blood is replaced, and the heart is massaged.
Overdose
When an overdose of the drug, nausea and vomiting, hyperthermia, convulsions, pain in the stomach, a decrease in blood pressure pressure and tinnitus, drowsiness, dyspnea, tachycardia, impaired consciousness, paralysis of the respiratory musculature.
When these symptoms appear, gastric lavage, the appointment of salt laxatives and sorbents, carrying out forced diuresis and hemodialysis are required. With the development of convulsive syndrome, diazepam and high-speed barbiturates are intravenously injected.
special instructions
The use of Baralgina can cause urine to turn red, which is not clinically important and occurs immediately after discontinuation of the drug.
Preparations with anticholinergic action may cause accommodation paresis. This should be taken into account when driving a car, while servicing cars. In the process of treatment, it is necessary to control the content of leukocytes in peripheral blood.
High risk of intolerance of the drug in patients with chronic urticaria, intolerance to alcohol, dyes and preservatives (benzoate, tartrazine).
Drug Interactions
The analgesic effect of Baralgina is enhanced by simultaneous reception with sedatives and tranquilizers, codeine, propranolol, H-2 blockers;
The drug can not be administered together with other drugs in the same syringe. When combined with H1-histaminoblockers, butyrophenones, phenothiazines, tricyclic antidepressants, amantadine and quinidine, their cholinolytic effect increases. Simultaneous use with cyclosporine reduces the concentration of the latter in plasma.
When drinking alcoholic beverages during the reception of Baralgina, the toxic effect of alcohol and drug is enhanced.
Reviews
We picked up some feedback from people about the drug Baralgin:
Lara. I use Baralgin as the main drug for relieving spasms and pain, but only when they are very strong, because I prefer not to overload my body. Sometimes I use to treat my children when they have a toothache, but also try not to exaggerate the recommended dose. Efficacy is proved by the long time of taking - more than 7 years I use it for strong pains.
Karina. I take the remedy for several years with acute pain, when my teeth or headache. Helps always faultlessly and quickly. The main thing is not to exceed the dosage specified in the instructions. I always go to the doctor first to see a doctor, and then I just drink pills, so it's calmer.
Sasha. At me periodically renal colic because of stones. Baralgin pain takes off quickly. Sometimes, stab yourself with intramuscularly baralgin when attacks of migraine. I heard that you can not abuse baralgin. Tablets Baralgina do not help, therefore I use nyxes. I apply baralgina for the removal of any pain syndromes, incl. tooth pain, renal, headache, neuralgia, etc.
Analogues
Balagin's analogue in composition (active substance) is Analgin in various dosage forms.
Analogues of Baralgin in the mechanism of action include Acophilus, Braal, Bioralgin, Baralgetas, Antipyrine, Andipal, Bralangin, Quintalgin, Piralgin, Revalgin, Santotitralgin, Maxigan, Pentafuphene, Spasmalin, Tetralgin, Quatrox, Geomag and some others.
Before using analogues, consult your doctor.
Storage conditions and shelf life
Baralgin is stored in a dry place protected from the light, without the admission of children and unauthorized persons. Shelf life 4 years.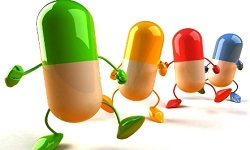 How to choose probiotics for the intestine: a list of drugs.

Effective and inexpensive cough syrups for children and adults.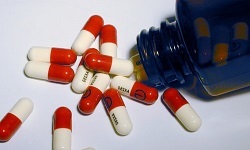 Modern non-steroidal anti-inflammatory drugs.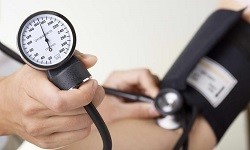 Review of tablets from the increased pressure of the new generation.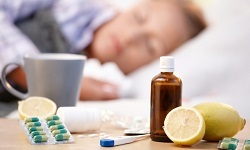 Antiviral drugs are inexpensive and effective.