Donormil is a blocker of H1-histamine receptors belonging to the group of ethanolamines and possessing M-holinoblokiruyuschim, sedative and hypnotic effect.
The drug effectively reduces the time of falling asleep and increases the duration of sleep, without changing its phases.
On this page you will find all information about Donormil: the full instructions for use for this medication, average prices in pharmacies, complete and incomplete analogs of the drug, as well as reviews of people who have already used Donormil. Want to leave your opinion? Please write in the comments.
Clinical and pharmacological group
Sleeping drug.
Conditions of leave from pharmacies
It is released on prescription.
Price list
How much does Donormil cost? The average price in pharmacies is at the level of200 rubles.
Form of issue and composition
The drug Donormil is available in the form of tablets for oral administration and in the form of effervescent tablets for preliminary dissolution in water.
The active substance is doxylamine succinate, 15 mg in 1 tablet.

Auxiliary components: magnesium stearate, lactose monohydrate, microcrystalline cellulose, croscarmellose sodium.
Composition of the film coat: hypromellose, Sepipers AP 7001 (hypromellose, titanium dioxide CI 77891, propylene glycol, water), macrogol 6000.
Tablets for oral use are available in tubes of 30 pieces, covered with a protective film shell.
Effervescent tablets of large size, round, packed in tubes of 10 pieces in a cardboard box with the attached instructions. The pack contains 2 tubes of 10 tablets.
Pharmacological effect
Donormil has m-holinoblokiruyuschee, hypnotic and soothing effect. The drug significantly reduces the time that a person needs to fall asleep, increases the duration of sleep, and also improves its quality.
The standard dose of the drug is valid for 6 - 8 hours.
Indications for use
Donormil can be prescribed in many cases, where the main goal is the normalization of sleep, since it is effective:
reduces the process of falling asleep;
improves the quality and duration of sleep, without disturbing its phases;
struggles with primary insomnia, as well as with rare types of sleep disorders.
Also, the receipt of the funds in question is possible by the following indications:
state of anxiety;
increased excitability;
stress and depression of various etiologies.
Contraindications
Absolute contraindications:
Age to 15 years;
The period of breastfeeding;
Hypersensitivity to the components of the drug;
Glucose-galactose malabsorption, congenital galactosemia, lactase deficiency;
Closed-angle glaucoma;
Diseases of the prostate and urethra, accompanied by a violation of the outflow of urine.
With care appoint to patients: over 65 years - due to a possible increase in T1 / 2 or the risk of falling after taking sleeping pills during night awakenings (dizziness and delayed reactions are possible); with cases of apnea in the anamnesis, as against the background of taking the drug there is a risk of sudden stopping breathing in a dream (doxylamine succinate can aggravate the syndrome of nocturnal apnea); with hepatic and renal failure (possibly an increase in T1 / 2).
Application in pregnancy and lactation
Based on the research of many scientists Donomil's intake in pregnant women is quite possible under strict medical supervision. Particular attention should be paid to the third trimester of pregnancy, because the properties of the drug atropine-like and sedative have the same effect on the fetus.
Admission is not recommended during lactation due to insignificant penetration of doxylamine succinate in breast milk, which can cause overexcitation of the child or the development of sedation.
Instructions for use
The instructions for use indicate that Donormil is taken on a half or whole tablet a day for 15 minutes before bedtime. The effervescent tablet is dissolved in water (100 ml). Tablets in the shell are washed down with a small amount of water. In case of ineffectiveness of the drug after consulting a doctor, you can increase the dosage to 2 tablets.
If insomnia is not cured within 2-5 days, it is necessary to change the method of therapy.
Side effects
Doctors must warn the patient about possible side effects after taking:
The patient feels dryness in the mouth, is constantly thirsty;
There is a violation of accommodation;
A person feels tired even during the day. May constantly want to sleep;
There are delays in urination;
Frequent constipation may occur.
If the patient has found any complication, he should immediately consult a doctor. The doctor will lower the dosage and correct the therapy. Especially this will help not to feel tired in the daytime.
Overdose
When using the drug Donormil in doses that exceed the recommended, there may be anxiety, loss of strength, worsening mood, daytime drowsiness, movement coordination disorders (athetosis, tremor), face hyperemia, mydriasis, fever, epileptic seizures, convulsions, coma.
special instructions
Like all sleeping pills or sedatives, doxylamine succinate can aggravate the nocturnal sleep apnea (sudden stopping of breathing in sleep) - increasing the number and duration of apnea attacks.
It should be taken into account that insomnia can be caused by a number of reasons, in which there is no need to prescribe this medication.
One tablet contains 100 mg of lactose monohydrate, which should be taken into account in patients with a rare congenital intolerance to galactose, deficiency of lactase lapp or glucose-galactose malabsorption.
The drug has a sedative effect, suppresses cognitive abilities and slows down the psychomotor reactions. The first generation of histamine H1 receptor blockers can be provided by m-cholinoblock, α-blocker and antiserotonin effects, which can cause dry mouth, constipation, urinary retention, disruption of accommodation and vision.
In connection with the possible drowsiness during the day, you should avoid driving, working with mechanisms and other activities that require rapid mental and motor reactions.
Drug Interactions
With simultaneous admission with m-holinoblokiruyuschimi means (atropine, imipramine antidepressants, antiparkinsonic drugs, atropine antispasmodics, disopyramide, phenothiazine neuroleptics), the risk of such side effects as urinary retention, constipation, and dry mouth increases.
With the simultaneous use of the drug Donormil with sedative antidepressants (amitriptyline, doxepin, mianserin, mirtazapine, trimipramine), barbiturates, benzodiazepines, clonidine, morphine derivatives (analgesics, antitussive drugs), neuroleptics, anxiolytics, histamine H1 receptor blockers with sedative action, central antihypertensive drugs, thalidomide, baclofen, pisotifenum, the inhibitory effect on the central nervous system increases.
Because Ethanol enhances the sedative effect of most histamine H1 receptor blockers, incl. and drug Donormil, it is necessary avoid its simultaneous use with alcoholic beverages and medicines containing ethanol.
Reviews
We picked up some responses from people about Donormil:
Artem. Heals very well, after 15-20 minutes. I drink it only on poltabletki and only a few days in a row, when you need to restore sleep. If you drink it longer, it becomes addictive and the halves are already small, you need a whole, and then completely two. But before such it is better to not reach, as more less the regimen was restored, it is possible already and without a tablet. Another point, you need to drink a pill no later than 21-00, 22-00 maximum, otherwise it will be very hard to wake up in the morning. And when you drink, you just have to go to bed, otherwise everything will be wrong. Immediately to drink a whole - I do not advise, it's hard to wake up later and day to sleep, and from half everything is fine both at night and in the afternoon.
Olga. I got a new job and began to experience daily stresses. Because of this, the quality of sleep was impaired. I lay for 2-3 hours at night, I thought about the problems and could not sleep at all. In the morning I felt terrible, could not work hard and communicate with my family. Has addressed to the doctor, and he has written out to me a preparation Donormil. I took it for half an hour before sleeping 1 tablet. The medicine really helped immediately to relax and fall asleep. In the morning I woke up vigorously and did not feel tired during the day. After a week of taking, I stopped taking the pills, but my insomnia did not return. The drug really helped.
Valery. Nervous work, at home saws his wife, irritability, nervousness, and therefore a bad dream. I had to go to the polyclinic, where the doctor prescribed this medication for me. The first night, after taking the pill, I slept as they say "without hind legs." After a course of 10 days, problems with sleep I disappeared! The money was very cheap, he could not even imagine that this is possible in our time. Very worried that there will be addiction, but strangely enough this was not, but for me it was very important! So I recommend to everyone, the drug is very good, checked for yourself. And those who will tell you that this is not so - just chase them in the neck!
Analogues
In the market, both in Russia and in Ukraine, there are several analogues of the drug "Donormil", which have a similar active substance, but differ in price policy:
Valocordin-Dioxylamine;
The Raslip;
Sonmil;
Sondox;
Sonnix.
Before using analogues, consult your doctor.
Storage conditions and shelf life
Keep out of reach of children at a temperature of + 15... + 25 ° C.
Shelf life - 3 years.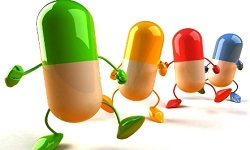 How to choose probiotics for the intestine: a list of drugs.

Effective and inexpensive cough syrups for children and adults.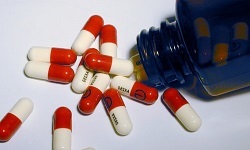 Modern non-steroidal anti-inflammatory drugs.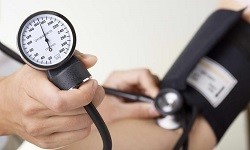 Review of tablets from the increased pressure of the new generation.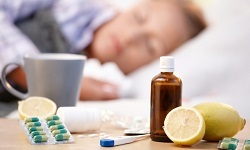 Antiviral drugs are inexpensive and effective.