Bifiform is a complex prebiotic antibacterial drug.
The main function of the drug is the rapid recovery of a healthy microflora of the gastrointestinal tract. The drug is suitable for adult patients, and for babies, and for newly born babies. Does not cause any obvious side effects or negative effects.
On this page you will find all information about Bifiform: the full instruction on the application for this medicine, average prices in pharmacies, complete and incomplete analogs of the drug, as well as reviews of people who have already used Bifiform. Want to leave your opinion? Please write in the comments.
Clinical and pharmacological group
A drug that regulates the balance of the intestinal microflora (probiotic).
Conditions of leave from pharmacies
Available without a prescription.
Price list
How much does Beefiform cost? The average price in pharmacies is at the level of520 rubles.
Form of issue and composition
There are several dosage forms of the drug - tablets, capsules and oily solution for oral administration.
One capsule contains in its composition live lactic acid bacteria of 2 species - Bifidobacterium longum (107 bacterial cells) and Enterococcus faecium (107 bacterial cells).
It also includes auxiliary substances, which include:
The leaven is a dry lactic acid.
Magnesium stearate.
Gum.
Lactulose.
Anhydrous dextrose.
Titanium dioxide.
Polyethylene glycol.
Yeast extract.
Carob bean syrup.
Capsules are packaged in aluminum tubes of 20 or 30 pieces. One cardboard pack contains one tube and instructions for the use of the drug.
Pharmacological effect
The medication contains a special nutrient medium for the propagation of useful microflora. In addition, the drug interferes with the development of dysbacteriosis on the background of intensive antibiotic therapy, detrimental to the intestines.
Application Bififorma facilitates the rapid and effective elimination of gastrointestinal disorders caused by antibiotics.
A medicinal product is used to improve the protective ecosystem of the body, preventing the occurrence and reproduction of harmful microbes, as well as for eliminating intestinal dysbiosis and activating the body's defenses.
Indications for use
What helps? Reception Bifiform is assigned in the following cases:
flatulence;
lactose intolerance;
gastritis;
constipation;
disorders of intestinal function of various origin;
improvement of the immune system in both adults and children;
with intestinal dysbacteriosis caused by gastroenteritis and colitis;
with a long course of antibiotics, which violate the natural balance of microflora;
diarrhea caused by rotavirus, gastroenteritis, or regular intake of antibiotics;
allergic reactions caused by pathologies of the gastrointestinal tract;
with thrush both in men and women, as well as in fungal diseases of the oral cavity.
Contraindications
Drug medication is not prescribed to patients in case of non-tolerance or hypersensitivity to one of the components of its constituent such as glucose, yeast extract, carob tree syrup syrup, intolerance to magnesium stearate, dry lactose and titanium dioxide, soybean oil or to acetyl monoglycerides.
Application in pregnancy and lactation
The use of Bifiform for pregnant women is allowed. However, do not forget about the correct dosages and the correct form of administration. In no case do not self-medicate, but apply for qualified advice to the nearest medical center.
Instructions for use
The instructions for use indicate that it is necessary to take the drug according to the indications:
To normalize the intestinal microflora and support the immune system, the drug is prescribed in a dose of 2-3 capsules per day for 10-21 days.
With acute diarrhea Bifiform it is necessary to take 1 capsule 4 times a day before the normalization of the stool. Then, the drug should be continued at a dose of 2-3 capsules per day until the symptoms disappear completely.
When conducting eradication therapy Bifiform appoint 2 capsules 2 times a day for two weeks from the first day of eradication therapy.
Patients with lactose intolerance are advised to take the drug 1 capsule 3 times a day.
Children from 2 years to 1 capsule 2-3 times a day. If the child can not swallow the capsule, it must be opened and mixed with a small amount of liquid.
Side effects
When Bifiform is used in doses prescribed by the instruction, adverse reactions usually do not occur.
special instructions
After taking the capsule, it is not advisable to drink with hot water, as this can lead to partial death of bacteria.
In case of increasing symptoms of the disease, worsening of the general condition, the appearance of blood veins in the stool for several days from the beginning of the drug, it is necessary to consult a doctor.
Simultaneous reception of sour-milk products and B vitamins stimulates growth, reproduction of lactic acid bacteria and the effect of Bifiform capsules as a whole.
If you have any questions or have any doubts about taking Bifiform capsules, you should consult your doctor.
Drug Interactions
The drug can be used in combination with other drugs. Simultaneous administration with antibiotics is allowed.
Reviews
We picked up some feedback from people about the Bifiform:
Nastya. I always buy Bifiform for children. Both the son and the daughter are still very small, so they often suffer from a digestive disorder. If there are no children's bags on sale, then the contents of the capsule dissolve in water - the same effect is obtained. Since the drug still contains vitamins, then in addition to children I do not buy vitamin complexes - it is convenient and profitable.
Sasha. With all your hands, for probiotics. And, indisputably, this probiotic is one of the best (personally in my opinion). But, for example, if we talk about diarrhea, it's important before we start taking probiotics, after all, stop it. Personally, I first take an imodium that stops diarrhea, and only then, I am treated with probiotics.
Natalia. In Bififorme there are strains of bacteria that have high resistance to antibiotics, so I always buy them when antibacterial therapy is needed. Tried to switch to cheap analogs, but dysbiosis still caught up with me. Bifiform is the only probiotic that protects against the effects of antibiotic therapy.
In general, patients' reviews of Bifiform are mostly positive. The medicine is well tolerated by both adults and children, and is highly effective. In some cases, when treating the acute form of diarrhea caused by inaccuracies in the diet, Bifiform's use completely restored digestive disorders in 2-3 days. Many parents of newborns respond positively to Bifiform Baby bottle, because this form of the drug is convenient for children and has a good therapeutic effect.
Analogues
Below is a list of substances that can replace the composition.
Atzilact. This is another popular Russian product, its cost is from 333 rubles. The creation of the substance occurred on the basis of live milk bacteria, so it can be prescribed in the case of a large number of diseases.
Acipol. These are medicinal capsules, the price of which for 30 pieces is from 299 rubles. The probiotic composition is represented by a mixture of kefir elements that act on the microflora, significantly improving it.
Bifidumbacterin forte. The cost of 10 capsules starts from the bar in 153 rubles, which is quite profitable. The Russian substitute is effective in its action and is made in the form of capsules, which are covered with a special shell, soluble in the intestine. It is not used at a high level of sensitivity to the substances.
Linex. Considering Bifiform, analogues are cheap, this tool deserves special attention, since it is inexpensive and has a pronounced effect. It helps with several different conditions.
Alsou. She took the complex, I thought, the same thing, but it turned out to be a completely different drug. Did not help. Now I think - or take the real Bifiform, in which there are more bacteria. The most interesting is that you sit and make a choice with yourself, doctors do not participate in it. They say that Lineks should be drunk, and without compromise. And the analysis of a feces even to do or make anybody is not going to, what for. There is Lineks.
Before using analogues, consult your doctor.
Storage conditions and shelf life
According to the instructions, Bifiform is stored in a dry, dark place, observing the air temperature not exceeding 15 degrees. Shelf life from the production date is 2 years. The finished suspension can be stored for no more than 2 weeks.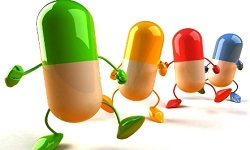 How to choose probiotics for the intestine: a list of drugs.

Effective and inexpensive cough syrups for children and adults.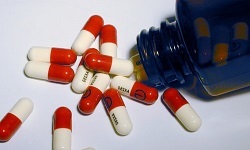 Modern non-steroidal anti-inflammatory drugs.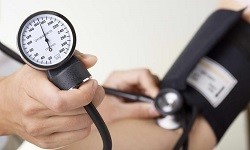 Review of tablets from the increased pressure of the new generation.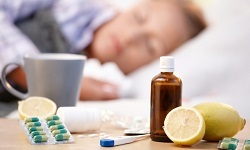 Antiviral drugs are inexpensive and effective.