Pyracetam is a synthetic nootropic drug widely used in neurological and psychiatric practice.
By its chemical composition is a derivative of pyrrolidone and belongs to the family of "ratsetamov". In Russia, the drug is widely used in psychiatric, narcological and neurological practice. Pyracetam has a positive effect on cerebral circulation, improves metabolic processes in the brain.
Its application has a beneficial effect on the ability to learn by improving concentration and memory. In addition, the drug protects and restores the functions of the brain, affected by hypoxia (oxygen starvation) and intoxication.
Clinical and pharmacological group
Nootropic agent.
Conditions of leave from pharmacies
It is released on prescription.
Price list
How much does Piracetam cost in pharmacies? The average price is at the level of40 rubles.
Form of issue and composition
Pharmaceutical plants of the post-Soviet space produce this medicinal product in three dosage forms: in an injection solution in ampoules of 5 milliliters No. 5, No. 10 or No. 20; in capsules №10-№120; in tablets №10-№600.
Piracetam includes a nootropic substance with the same name as pyracetam (INN-Piracetam) as an active ingredient in different mass proportions depending on from the dosage form of the drug: 1 milliliter of solution for injection - 200 mg, 1 capsule - 200 mg or 400 mg, 1 tablet - 200 mg, 400 mg, 800 mg or 1200 mg.
The additional composition of the ingredients may vary slightly depending on the manufacturer of the product, which should also take into account the attending physician prescribing this or that drug.
Pharmacological effect
It is a nootropic remedy. Favorably affects the metabolic processes of the brain: enhances the utilization of glucose, stimulates the processes glycolytic, enhances the synthesis of phospholipids and RNA, increases the concentration in the brain tissue of ATP.
Helps improve the integrative activity of the brain, consolidate memory, facilitate the learning process. Improves cerebral blood flow and connections between the cerebral hemispheres, increases mental performance. Has a protective effect on brain damage caused by electric shock, intokisaktsiyami, hypoxia; strengthens beta- and alpha-activity, reduces the severity of the vestibular nystagmus, reduces the delta activity on the EEG.
The effect of the drug develops gradually. Psychostimulant and sedative effect of the active ingredient of the drug is practically not possessed.
What is Piracetam used for and when is it prescribed?
Piracetam has a wide range of uses, this medication is prescribed for the treatment of disorders in neurology, pediatrics, psychiatry and narcology. Let's consider more in detail, for what purpose Piracetamum at various pathologies are appointed or nominated.
In Pediatricsapply under the following conditions:
Difficulties in the learning process;
Dyslexia (impaired ability to read and write) in conjunction with other methods;
Perinatal brain damage;
Delay in mental development;
Cerebral palsy (cerebral palsy);
Oligophrenia;
As part of the combined treatment of sickle cell anemia.
In psychiatryapply for various pathological states of the psyche:
Epilepsy;
Depression of various genesis with a predominance of hypochondriacal and asthenic disorders, accompanied by retardation phenomena;
Apathic states in schizophrenia;
Prevention of mental, autonomic and neurological complications associated with poor tolerance of psychotropic drugs and antipsychotics;
Complex therapy of mental abnormalities and depressive conditions.
In narcologyuse when there is such evidence:
Chronic alcoholism with persistent impairment of mental activity (intellectual-mnestic disorders, asthenia);
Coping pre- and delirious, abstinent conditions with alcoholism and drug addiction, as well as in case of acute poisoning with morphine, phenamine, barbiturates and alcohol.
In neurological practiceare used under the following conditions:
Acute and chronic circulatory disorders in the brain;
Therapy of patients with Alzheimer's disease;
Comatose conditions resulting from intoxication or brain injury;
Violations in the work of the nervous system, accompanied by a disturbance of the emotional sphere and a decrease in intellectual abilities;
Diseases of the cerebral vascular character (hypertension, atherosclerotic changes), which are complicated by the phenomena of chronic vascular insufficiency (memory impairment, distracted attention, speech difficulties, dizziness, impaired coordination of movements, migraines).
Piracetam is used as part of complex treatment for Parkinson's disease, severe depression, schizophrenia, neuroses and other mental disorders. The drug has proven effective in the treatment of alcohol and drug poisoning, it is used when stopping attacks of white fever and to restore brain activity in people with chronic alcoholism.
Contraindications
According to the instructions Piracetam is contraindicated to apply when:
Psychomotor agitation;
Chronic renal failure (CC less than 20 ml / min);
Hypersensitivity to one of the components of the drug;
Hemorrhagic stroke;
Pregnancy and lactation;
Horee Huntington.
In addition, Piracetam according to the indications should be used with caution in the following cases:
Chronic renal failure (CC 20-80 ml / min);
Hemostasis disorders;
Severe bleeding;
Extensive surgical interventions.
Use in pregnancy and lactation
Adequate and strictly controlled studies of the safety of piracetam use during pregnancy have not been conducted. Use is only possible in cases where the intended benefit to the mother exceeds the possible risk to the fetus.
Pyracetam appears to enter the breast milk. If it is necessary to use during the lactation period, the question of stopping breastfeeding should be solved.
In experimental animal studies, there was no adverse effect of piracetam on the fetus.
Dosage and route of administration
The instructions for use indicate that pills and capsules Piracetam is prescribed inside.
At the beginning of treatment, 800 mg is prescribed in 3 divided doses before meals, with the improvement of the condition, the single dose is gradually reduced to 400 mg. The daily dose is 30-160 mg / kg of body weight, the frequency of intake is 2 times a day, if necessary 3-4 times a day. The course of treatment lasts from 2-3 weeks to 2-6 months. If necessary, repeat the treatment.
With prolonged therapy of psycho-organic syndrome in the elderly, the drug is prescribed at 1.2-2.4 g per day; The loading dose for the first weeks of therapy is up to 4.8 g per day. Treatment with pyracetamol, if necessary, can be combined with the use of psychotropic, cardiovascular and other drugs.
When treating the aftermath of coma, in the post-traumatic period, the initial dose is 9-12 g per day, supporting - 2.4 g, the course of treatment - 3 weeks.
This dosage form is recommended for children from 5 years old - 1 caps. 3 times a day. The maximum daily dose is 1.8 g. The course of treatment is from 2 weeks to 2-6 months.
At alcoholism - 12 g per day in the period of manifestation of alcohol withdrawal syndrome; maintenance dose - 2.4 g.
In sickle cell anemia, the daily dose is 160 mg / kg body weight divided into 4 equal portions.
Attention: the last single dose should be taken no later than 5 pm to prevent sleep disturbances.
Injections
Perform intravenous struino or drip, intramuscularly. The daily dose is divided into 2-4 admission. Symptomatic treatment of psycho-organic syndrome: 4.8 g per day during the first week, then pass to a maintenance dose of 1.2-2.4 g per day.
Treatment of cortical myoclonia: begin with a dose of 7.2 grams per day, every 3-4 days the dose is increased by 4.8 g per day until a maximum dose of 24 g per day is reached. Treatment continues throughout the period of the disease. Every 6 months, you should try to reduce the dose or cancel the drug, gradually reducing the dose by 1.2 g per day every 2 days. With little or no therapeutic effect, treatment is discontinued.
Treatment of dizziness and related imbalances: 2.4-4.8 g per day.
With sickle cell vasooclusiic crisis (in adults and children): intravenously at 300 mg / kg per day, divided into 4 equal doses.
Treatment of dyslexia in children older than 8 years (in conjunction with other methods of treatment) - 3.2 g divided into 2 equal doses.
Side effects
Organs of the senses: vertigo;
Local reactions: thrombophlebitis, pain at the injection site;
Digestive system: vomiting, nausea, abdominal pain, diarrhea;
Metabolism: weight gain;
Skin: itching, rashes, dermatitis;
Allergic reactions: angioedema, hypersensitivity, anaphylactic reactions;
Central nervous system: insomnia, imbalance, anxiety, irritability, depression, motor disinhibition, headache pain, drowsiness, ataxia, asthenia, hallucinations, mental agitation, exacerbation of epilepsy, confusion;
Other reactions: lowering blood pressure, fever, increased sexual activity.
In children, especially with mental retardation, with the admission of Pyracetam, the following side effects are possible: restlessness, fussiness, imbalance, increased conflict, anxiety, decreased ability to concentrate, motor disinhibition, irritability.
Overdose
Cases of overdose have been rare, since a large enough amount of the drug is allowed per day. With a significant excess of the permitted dose, the following reactions are possible:
Insomnia.
Tremor.
Increased severity of side effects.
An exacerbation of heart failure.
There is no specific antidote to Piracetam. Patients are advised to drink more fluids in order to more quickly withdraw the drug in the urine. In severe cases, hemodialysis is performed, but its effectiveness is only 50%, since the drug is able to penetrate through the filter membranes.
special instructions
It is recommended that the kidney function is monitored continuously.
Use with caution in patients with severe hemostasis disorder, with large surgical operations and severe bleeding; with renal insufficiency.
In case of occurrence of disturbances of a dream it is recommended to cancel the evening reception of piracetam, having added this dose to a day reception.
Drug Interactions
Before you start using the drug, read the special instructions:
With the simultaneous use of stimulants of the central nervous system, it is possible to intensify the psychostimulating effect.
With simultaneous use with neuroleptics, there is an increase in extrapyramidal disorders.
The case of interaction of piracetam with simultaneous application with an extract of a thyroid gland containing triiodothyronine and tetraiodothyronine, when anxiety, irritability, and sleep disorders were noted in the patient.
With simultaneous use with drugs of thyroid hormones, it is possible to develop central effects - tremor, anxiety, irritability, sleep disorders, confusion.
Reviews
We picked up some reviews of people who used the drug Pyracetam:
Katerina. My daughter, who is diagnosed with Down's syndrome, the neurologist strongly recommended taking this drug. By my inexperience I acquired it. As a result - a complete sleep disturbance, allergy and aggression. Therefore, my comment will be negative. If it's easier with older people - we can control ourselves, how the treatment goes and whether there are any side effects, then with regards to the children (personally my opinion), no, no, and again no. The promised result may not occur, but the side effects may be unpredictable.
Oleg. Has started to accept piracetam about 10 years ago, the attending physician advised. Due to the nature of his activities he experienced high mental loads, indeed, the medicine helps with mental stress, headaches ceased, and working capacity increased significantly. Drank the course regularly 2 times a year, as stated in the instructions. The medicine is considered harmless and simply improves blood circulation of the brain. But when I decided to give up the drug 5 years ago, the headaches returned. I even thought that I began to feel worse than before taking piracetam. So, I'll have to drink it for the rest of my days?
Victoria. Tried these pills myself, that I can say that I did not feel the effect, but I got rid of the problems after taking them for a very long time, and now they are still there. Namely, taking any medications (especially without a doctor's advice) very carefully read the instructions, namely the side effects! When I read it, I did not pay much attention. But after 3-4 days I had a severe allergy, all face and neck covered with rashes and red spots. I hope, after reading this you will become more attentive to your health, believe it not worth it. If I saw at least one such tip, I would not take any chances.
Analogues
Piracetam has quite a few structural analogues containing the same active substance. We list the most popular of them:
Nootropil
Piracetam Richter
Memotropized
Lucetsam
Stamin
Cerebril
Before using analogues, consult your doctor.
Storage conditions and shelf life
Shelf life of Piracetam tablets is 3 years from the date of their manufacture. The preparation should be stored in original factory packaging, dry, dark, inaccessible to children at an air temperature of no more than + 25 ° C.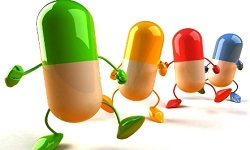 How to choose probiotics for the intestine: a list of drugs.

Effective and inexpensive cough syrups for children and adults.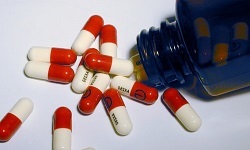 Modern non-steroidal anti-inflammatory drugs.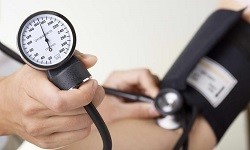 Review of tablets from the increased pressure of the new generation.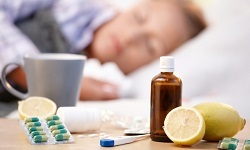 Antiviral drugs are inexpensive and effective.