Zilt is used in complex therapy and with the goal of preventing the formation of thrombi in cardiovascular pathologies.
The basis of the pharmacological action of this drug - it does not allow the formation of blood clots in the vascular bed and the heart cavity. Its antiaggregant effect simply does not allow the accumulation in the vessels of a large number of erythrocytes with subsequent coagulation.
On this page you will find all information about Zilt: the full instruction on the application for this medicine, average prices in pharmacies, complete and incomplete analogs of the drug, as well as reviews of people who have already used Zilt. Want to leave your opinion? Please write in the comments.
Clinical and pharmacological group
Zilt refers to medicines that have antiaggregatory effects on the human body.
Conditions of leave from pharmacies
It is released on prescription.
Price list
How much does Zilt cost? The price of the drug varies depending on the number of tablets in the package. The price in ZILTA online pharmacies No. 14 (2 blisters) starts at 530 rubles. The drug number 84 (12 tablets) will cost 2105 rubles.
Form of issue and composition
Zilt is available in a single dosage form - tablets. The tablets are covered with a pink coating weighing 0.1 g. In one blister packs 7 tablets. The number of blisters differs in a carton: from 2 to 12.
The active substance of the drug is clopidogrel (in the form of clopidogrel hydrogen sulfate). In 1 tablet Zilt contains 97.875 mg of clopidogrel hydrogen sulfate.
Auxiliary components: microcrystalline cellulose, anhydrous lactose, macrogol 6000, pregelatinized starch, castor oil hydrogenated; film shell - titanium dioxide, hypromellose, talc, propylene glycol and red iron oxide dye.
The Russian pharmaceutical company that produces Zilt - "CRKA". The drug, found on the Russian pharmaceutical market, is also found in Slovenian production.
Pharmacological effect
Zilt (75 mg) is aimed at reducing blood clotting, which helps reduce the risk of blood clots in the blood vessels. If a person has a damaged vessel, platelets can accumulate in the area. This happens by gluing them to each other, after which the platelets adhere to the walls of the vessels, forming a thrombus.
Half an hour after taking Zilt 75 mg (the initial dose is 400 mg), inhibition of platelet aggregation occurs. If you constantly take the drug at 50-100 milligrams per day, then after 4-7 days the maximum therapeutic effect occurs.
Zilt is a preparation characterized by high absorption and bioavailability. At the same time, he has a low concentration in the blood. A few hours after taking the tablets, its concentration in the blood plasma does not reach the limit of measurement. The binding with plasma proteins of the Zilda preparation is 94 - 98 percent.
Indications for use
What helps? Zilt is used to prevent atherothrombotic complications in adults with the following diseases:
Myocardial infarction (prescription from 2 to 35 days), ischemic stroke (from 7 days to 6 months old), diagnosed peripheral arterial occlusive disease.
Acute coronary syndrome with ST segment elevation (acute myocardial infarction) with drug therapy and the possibility of performing thrombolytic treatment concomitantly with acetylsalicylic acid.
Acute coronary syndrome without ST segment elevation (myocardial infarction without tooth formation Q or unstable angina), including patients after stenting with percutaneous coronary intervention, concomitantly with acetylsalicylic acid.
Prescribe Zilt for the prevention of thromboembolic and atherothrombotic complications, including stroke, with atrial fibrillation (ciliary arrhythmia) in patients with atrial fibrillation who have at least one risk factor for the occurrence of vascular complications have a small the risk of bleeding (simultaneously with acetylsalicylic acid), and also can not take indirect coagulants.
Contraindications
With caution, the drug is administered under the following conditions:
Hypersensitivity to ticlopidine, prasugrel and other thienopyridines;
Low activity of the isoenzyme CYP2C19 in the patient;
Simultaneous application of Zilt and inhibitors of glycoprotein IIb / IIIa, heparin or warfarin;
Simultaneous use with non-steroidal anti-inflammatory drugs;
Impaired renal function and moderate impairment of hepatic function (due to limited experience with Zilt);
Diseases with a predisposition to the development of bleeding (especially intraocular and gastrointestinal);
Surgical interventions, trauma and other pathological conditions with a high risk of bleeding.
The use of Zilt is contraindicated in children and adolescents under 18 (since the safety of the drug and its effectiveness for a given age groups are not established), during pregnancy and breastfeeding, with increased sensitivity to any of the components of the drug, acute bleeding, as well as in individuals with lactase deficiency, lactose intolerance and glucose-galactose malabsorption syndrome.
Application in pregnancy and lactation
The drug in order to avoid negative consequences for the health of the mother and child development is not recommended for use in the treatment of pregnant women. Since clopidogrel can penetrate into breast milk during lactation, do not take Zilt.
Instructions for use
The instructions for use indicate that Zilt is taken orally, regardless of food intake.
Assign to prevent thrombotic complications in patients with ischemic impairment of cerebral circulation, myocardial infarction and occlusion of peripheral arteries once daily for 75 mg.
Patients with myocardial infarction therapy with Zilt can start from the first to the 35th day of the disease, In patients with ischemic stroke, the drug is used from the seventh day of the disease to six months after a stroke.
Patients with acute coronary syndrome in the presence of ST segment elevation Silt is prescribed in a daily dosage of 75 mg with a single dose initial intake of the loading dosage in combination with acetylsalicylic acid and thrombolytics (or without them).
Patients with acute coronary syndrome in the absence of ST STORM elevation are prescribed according to the following scheme: they begin therapy with taking a loading dose (once) in 300 mg, and then take the drug 1 tablet a day (75 mg). When combined with the drug with acetylsalicylic acid in a daily dosage of 75-325 mg, the recommended daily dose of Zilt is 100 mg. The maximum therapeutic effect is observed after three months, the course of therapy can last up to 12 months.
For patients older than 75 years, do not use the loading dose of the drug.
The effectiveness of the drug may decrease in patients who have a genetically determined decrease in the function of the isoenzyme CYP2C19.
Side effects
Bleeding is the most frequent reaction recorded in both clinical trials and postmarketing period, where it was registered mainly in the first month of treatment.
Undesirable reactions noted in clinical trials or claimed in spontaneous reports are listed below.
Often (≥1 / 100, <1/10):
gastrointestinal bleeding, diarrhea, abdominal pain, indigestion;
hematoma and traumatic injury;
nose bleed;
bleeding at the puncture site.
Not infrequently (≥1 / 1000, <1/100):
hematuria
thrombocytopenia, leukopenia, eosinophilia;
rash, itching, bleeding in the skin (purpura);
intracranial hemorrhage (reported several cases with fatal outcome), headache, paresthesia, dizziness;
hemorrhage in the eye (conjunctival, ocular, retinal);
stomach ulcer and duodenum, gastritis, vomiting, nausea, constipation, flatulence;
lengthening bleeding time, reducing the number of neutrophils, reducing the number of platelets.
Rarely (≥1 / 10000, <1/1000):
vertigo (vestibular vertigo);
neutropenia, incl. heavy;
retroperitoneal bleeding.
Very rarely (<1/10000):
fever;
hallucinations, confusion;
serum sickness, anaphylactoid reactions;
violation of taste perception;
musculoskeletal (hemarthrosis, arthritis, arthralgia, myalgia);
heavy bleeding, bleeding from the operating wound, vasculitis, hypotension;
gastrointestinal and retroperitoneal bleeding with a lethal outcome, pancreatitis, colitis (including ulcer and lymphocytic), stomatitis
bleeding of the respiratory tract (hemoptysis, pulmonary hemorrhage), bronchospasm, interstitial pneumonitis;
acute hepatic insufficiency, hepatitis, pathological indicators of liver function tests;
glomerulonephritis, increased level of creatinine in the blood;
Bullous dermatitis (toxic epidermal necrolysis, Stevens-Johnson syndrome, erythema multiforme), angioedema, erythematous rash, urticaria, eczema and flatulence;
Thrombotic thrombocytopenic purpura (TTP), aplastic anemia, pancytopenia, agranulocytosis, severe thrombocytopenia, granulocytopenia, anemia.
It is not known (can not be estimated on the basis of available data):
acquired hemophilia;
eosinophilic pneumonia;
drug-induced hypersensitivity syndrome, cross-drug hypersensitivity reaction to thienopyridine (eg, ticlopidine, prasugrel);
drug rash with eosinophilia and systemic symptoms (DRESS).
Overdose
The frequent consequences of using elevated doses of Zilte:
increasing the duration of bleeding;
bleeding of a different nature.
Assistance to victims in case of an overdose is symptomatic. It is more effective to carry out transfusions of agents containing a platelet mass.
special instructions
The formulation contains hydrogenated castor oil, which can provoke a patient stomach upset and diarrhea.
When conducting a routine surgery, when the antiplatelet effect is undesirable, the use of clopidogrel should be stopped 5-7 days before the operation.
During therapy with Zilt, liver function should be monitored. If there is a marked violation of liver function, one should remember about the risk of hemorrhagic diathesis.
Since the drug contains lactose, it should not be taken to patients with lactase deficiency, glucose-galactose malabsorption syndrome, lactose intolerance.
Sharing of clopidogrel with warfarin may increase the risk of bleeding. In this regard, care must be taken when using them in an integrated manner.
The use of clopidogrel is not recommended for persons with ischemic stroke (in the acute stage) with prescription less than 7 days. This requirement is due to the lack of data on use in this state.
The patient should be informed that when using clopidogrel (in combination with acetylsalicylic acid or as monotherapy) it may take longer to stop bleeding. Patients should be informed to the treating doctor about any case of unusual (in duration or localization) bleeding. You also need to inform the doctor about taking clopidogrel if the patient is to undergo surgery (including dental) or before starting treatment with a new drug.
During therapy with clopidogrel, especially after surgical interventions / invasive cardiac procedures and / or in the first weeks treatment should be carefully monitored to exclude symptoms of bleeding (including latent). Given the current risk of developing hematologic adverse events and bleeding, if clinical signs of possible bleeding occur the time of therapy, you should immediately make a general blood test with counting the number of platelets, determining the functional parameters of platelets and APTT.
Zilt does not affect the ability to drive vehicles and engage in other potentially dangerous activities requiring rapidity of psychomotor reactions and a high concentration of attention.
Drug Interactions
The probability of bleeding increases when combined with the following:
antiaggregants;
means based on Heparin;
anti-inflammatory nonsteroid (NSAIDs);
Thrombolytic, intended for the prevention of formation of thrombi or their dissolution.
The decrease in the effectiveness of Zilt occurs with combinations with the following drugs:
Voriconazoles;
Carbamazepines;
Chloramphenicol;
Fluconazoles;
Ticlopidine;
Cimetidines;
Esomeprazole;
Omeprazole;
Ciprofloxacin;
Fluvoxatin.
Reviews
We picked up some feedback from people about Zilt:
Sergei. After a massive heart attack, he fell into resuscitation, thank God the doctors pumped out. On the recommendation of the attending physician along with other medications during the year, Zilt took the first pill from the morning. The sensations were gradually regulating blood flow, a month later, noises and gurgling in the chest cavity. Since I'm still with you, I recommend Zilt, as a really helping in the treatment of the drug. All of health.
Victor. My good friend, my neighbor, after this stroke was prescribed this medication. Zilt was a new word, the so-called lowering of blood coagulability. Before the attack, he was prescribed another drug with the same effect as he was told at that time by the action. And here is the result - an invalid, but I'll try, I think this tool. Although frightened by side effects, he could not have them. But there is a positive, on the seventh day of reception, I began to feel my hand, how I almost can say hello! I hope he cures the disease, I'm very grateful to people who created hope for recovery! Although I'm not a doctor, I do not have any advice to give rights. You decide.
In general, the reviews of patients taking the drug are positive. People note not only its effectiveness, but also an acceptable price (in comparison with some more expensive analogs). According to reviews, Zilt is effective after a heart attack and stenting procedure. Patients noted improvement in overall health, cessation of angina attacks, and absence of thrombosis of arteries and veins.
Sometimes patients complain of the occurrence of side effects (urticaria, severe shortness of breath), but if the treatment is continued, then unwanted side effects after a while pass independently.
Analogues
Similar for Zilt tablets according to the active substance and the clinical and pharmacological effect are the preparations:
Lopirel, Clopidogrel, Clopidogrel-SZ, Plavix, Agregal, Detromb, Cardutol, Clopidex, Klopillet, Listab 75, Деплатт-75, Кардогрель, Klopigrant, Lirta, Targetek, Plagril, Egitromb, Troken, Plogrel, Trombeks.
Before using analogues, consult your doctor.
Storage conditions and shelf life
Tablets should be stored where they will be inaccessible to children, in a dry and hidden from the effect of sunlight, a place at t not exceeding 25 ° C.
With proper observance of all storage requirements, the drug is stored for three years from the date it was manufactured.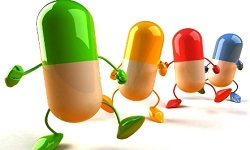 How to choose probiotics for the intestine: a list of drugs.

Effective and inexpensive cough syrups for children and adults.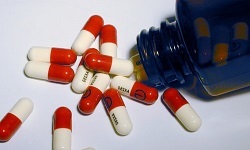 Modern non-steroidal anti-inflammatory drugs.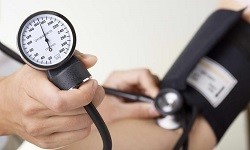 Review of tablets from the increased pressure of the new generation.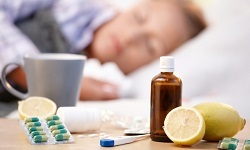 Antiviral drugs are inexpensive and effective.