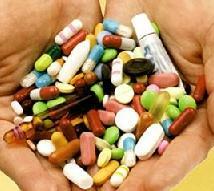 Viruses are microscopic organisms, when they get to a person they enter into the cells of organs, multiply in them and feed on cellular contents, as a result of such actions the cell dies.Viral diseases are divided into zooanthroponous (transmitted from animals to humans) and anthroponous (spread from people to people).
Antiviral drugs are designed to treat diseases caused by viruses: influenza and ARVI. These drugs have a specific effect on viral pathogens, which allows them to stop their reproduction.
Today in the pharmacy you can buy various antiviral drugs, including effective and inexpensive. They can be used directly to treat a disease that has arisen, or for prevention.
Operating principle
With the help of antiviral drugs, the causes of the onset and development of ARVI are eliminated.
The results of this action are:
Reducing the risks of exacerbations of chronic diseases (chronic bronchitis, bronchial asthma, etc.).
Reduction of the duration of the catarrhal disease for several days, alleviation of its symptoms.
Reducing the risk that severe acute respiratory illness will result in severe complications.
In case of a cold, they are also used as an emergency prophylaxis, when one of the family members becomes ill and needs to reduce the risk of contamination of others.
What are they?
According to the principle of action, these drugs are divided into two groups:
stimulating the immune system to attack viruses;
attacking viruses directly.
Also, antiviral agents, widely used for colds of viral diseases and influenza, can be conditionallydivided into several large groups:
A group of nucleosides that includes Acyclovir, Ganciclovir, Vidarabine, Zidovudine, Idoxuridine, Trifluridine, Ribamidyl and others;
Interferon and interferon inducers: Interlock, Reaferon, Laferon, Intron A, Betaferon, Neovir, Poludan;
Adamantane derivatives: Remantadine, Midantan, Arbidol, Oxolin, Ryodoxol, Floral, Bonafton, Adapromine, Metisazone;
Lipid derivatives, chief representative - saquinavir;
LAD derivatives: Foscarnet;
Thiosemicarbazone derivatives: Metisazone;
Plant origin: Flacoside, Alpidarin, Holepin, Ligosin, Gossypol.
In addition, two major groups are distinguished according to the principle of action:
Immunostimulants -drugs that for a short time span enhance nonspecific immunity, contribute to the production of interferon.
Vaccines- special sera-stimulants of the secretion of antibodies before the onset of the disease.
Antiviral drugs- drugs that affect neuraminidase (viral enzyme), suppressing the multiplication of the virus.
It is recommended to start antiviral drugs immediately when the first clinical manifestations of a viral infection appear. This will help to avoid the multiplication of the virus throughout the body.
Popular drugs
The best drugs used in ARVI and influenza:
Arbidol;
Cycloferon;
Kagocel;
Rimantadine;
Cytovir 3;
Tyloron (Amiksin, Lavomax);
Tamiflu (applies only to influenza).
Let's consider more in detail which of these drugs effectively copes with viruses, but at the same time inexpensive.
Arbidol
Antiviral, has the ability to suppress influenza A and B viruses, SARS - severe acute respiratory syndrome, associated coronavirus. Arbidol is also used in the complex therapy of acute rotavirus intestinal infections. Active substance: methylphenylthiomethyl-dimethylaminomethyl-hydroxybromoindole carboxylic acid ethyl ester.
Among the side effects of taking the remedy are allergic reactions in the form of skin rashes, its main contraindication is early childhood, intolerance of the components.
As a result of the drug, it is observed:
antiviral and immunostimulating effect;
reduction of symptoms of toxic effects and clinical manifestations in the development of the disease;
decrease in the incidence of complications in the form of development of bronchitis or pneumonia in viral lesions;
an increase in the period of remission with frequent exacerbations of chronic bacterial infections.
The daily norm of Arbidol for an adult in the treatment of ARVI is 200 mg, for a child from 6 to 12 years - 100 mg, for a child from 3 to 6 years - 50 mg. The drug should be taken before meals, washed down with plenty of water. Price: Arbidol - an average of 130-710 rubles.
Cycloferon
It is an immunomodulatory and antiviral agent. Apply Cycloferon for the treatment of acute respiratory viral infections, influenza and herpes viruses. Produced in solution for injection, tablets, liniment.
Starts in the body a certain cycle of interferon production and maintains it at the proper level, despite the rapid excretion of the kidneys. The drug interacts well with antiviral drugs, chemotherapy, other stimulants of interferon production.
With ARVI, the daily norm of Cycloferon is 6 tablets. The course of treatment lasts no more than 10 days. The drug is taken half an hour before meals, 3-4 times a day. Experts recommend taking Cycloferon as an ORL prevention in the autumn-winter period of time.
Kagocel
The active ingredient is the sodium salt of the gossypol copolymer with carboxymethyl cellulose. Pharmacological action: inducer of interferon synthesis, has antiviral, immunomodulating effect.
The greatest effect occurs if you start treatment within the first 24 hours of the disease, but not later than the 4th day after the onset of an acute infection. With a view to prevention, it is possible to take it at any time, preferably immediately after contact with a sick Orvy or a flu.
Kagocel contains polyphenol Gossypol, which is very active against influenza viruses. At the time of taking a single dose, the maximum concentration of interferon in the blood is observed, which determines its rapid effect.
The effectiveness of therapy is high enough. However, Western clinics concluded that Kagocel's treatment may lead to undesirable consequences, due to the toxicity of Gossypol. Domestic researchers did not come to an unequivocal conclusion, therefore, the practice of treating Kagocel is not uncommon. The drug is inexpensive, the price of Kagocel - an average of 180-280 rubles.
Rimantadine
Pharmacological action: an antiviral drug, an adamantane derivative, suppresses various strains of the influenza A virus. The mechanism of action of rimantadine is to suppress the reproduction of the virus by disrupting the formation of its envelope.
For therapeutic purposes, it is recommended to take the following scheme: Day 1 - 100 mg (2 tablets) three times a day, 2 nd, 3 rd day - two tablets twice a day, 4 th, 5 th day - two tablets once a day. For preventive maintenance appoint one tablet (50 g) once a day for 10-14 days.
Rimantadine is available in the form of tablets and syrup, is contraindicated in pregnancy and lactation, intolerance components of the drug, liver failure, is not prescribed for treatment of children under 1 year.
Among the side effects: nausea and vomiting, dryness, unpleasant taste in the mouth, decreased appetite, fatigue, headache, dizziness. There may be signs of a violation of the central nervous system. Price: Remantadin - an average of 50-150 rubles.
Cytovir 3
Complex immunostimulating, antiviral drug, has an interferonogenic effect. As part of the drug - Timogen sodium, ascorbic acid, bendazole.
It is positioned as an inducer of interferon with an action similar to Kagocel and Tiloron. It is assumed that bendazole enhances the production of interferon endogenous nature. Produced in the form of capsules, syrup and powder for rastor. Indications - treatment of influenza and ARVI in the early stages.
Quite a lot of reviews in patients who use Citovir, on the effectiveness and absence of side effects. Improvement of health is observed on the second-third day, in single cases the drug did not help. Price: Cytovir 3 - an average of 240-580 rubles.
Tyloron (Amiksin, Lavomax)
The active substance Tiloron, has an antiviral and immunomodulatory action, it is a synthetic inducer of interferon that stimulates the formation of interferons alpha, beta, gamma.
For influenza and other acute respiratory viral infections, adults are recommended to take 125 mg orally once a day for the first two days of the disease, and from 3 days - 125 mg once every 48 hours. The dose for the course of treatment is 750 mg. For the purpose of prevention, appoint 125 mg orally once a week for 6 weeks. Price: Amiksin - an average of 500-560 rubles.
Tamiflu
An antiviral drug, which contains oseltamivir carboxylate (an active metabolite), suppresses influenza A and B viruses. When Orvi is not effective.
The drug is not a measure of prevention, in view of its pronounced toxicity. Long-term treatment of Tamiflu can lead to mental disorders and impaired renal function. Available in the form of capsules and in the form of powder for suspension.
Side effects: nausea, insomnia, diarrhea, dizziness, lethargy, cough, headaches, with caution to pregnant women and lactation. Contraindicated for children under 1 year.
In addition to such adverse reactions, the drug has one more difference, an unusually high price of 1000-1400 rubles.
Conclusion
In general, the use of antiviral agents reduces the duration of ARVI for several days, reduces the possibility of getting a complication from infection or exacerbation of existing pathologies of chronic form.
With mild forms of the disease, you can do without taking antiviral medications: the immunity itself will kill the infection. However, if cough, runny nose appear suddenly, strongly pronounced, plus the temperature also rose, then the application appears meaningful.
Also remember that the maximum effectiveness of these drugs manifests itself at the very beginning of the disease, on the 3-5 day of the flow of ARVI to take them does not make much sense.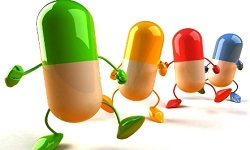 How to choose probiotics for the intestine: a list of drugs.

Effective and inexpensive cough syrups for children and adults.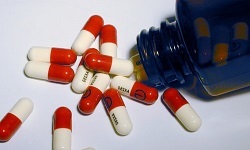 Modern non-steroidal anti-inflammatory drugs.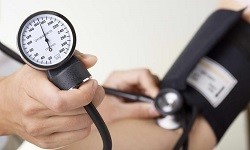 Review of tablets from the increased pressure of the new generation.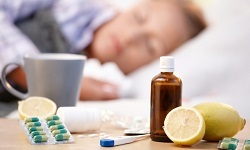 Antiviral drugs are inexpensive and effective.