Celestoderm-B with Garamycin - a combined preparation containing antibiotic-aminoglycoside and glucocorticosteroid.
The use of Celestoderm-B with garamycin is indicated for the treatment of various inflammatory skin diseases (especially fatty types), complicated by the attachment of a secondary bacterial infection:
After applying the drug to the skin, the active ingredients are adsorbed to deeper layers and are not practically absorbed into the systemic bloodstream.
Clinical and pharmacological group
The drug with antibacterial and anti-inflammatory action for external use.
Terms of sale from pharmacies
Can buyby prescription.
Price
How much is Celestoderm-B in pharmacies? The average price is at the level of400 rubles.
Composition and form of release
Cream and ointment Celestoderm-B with garyamicin have white color, soft, viscous consistency, and also homogeneous character without impurities and inclusions.
Active substances in the composition of 1 g of ointment / cream:
betamethasone 17-valerate - 0.001 22 g (corresponding to betamethasone content - 0.001 g);
gentamycin sulfate 0.001 g [equivalent to 0.001 g, or 1000 IU (international units) of gentamicin].
The auxiliary components that form part of Celestoderm-B with garyamicin:
in the composition of 1 g of ointment: white soft paraffin - 0.889 78 g; liquid paraffin 0.1 g;
in the composition of 1 g of cream: cetostearyl alcohol - 0.072 g; purified water - up to 1 g; paraffin white soft - 0.15 g; sodium hydroxide and phosphoric acid acid - until pH is established; paraffin liquid - 0.06 g; chlorocresol 0.001 g; macrogol, cetostearyl ether - 0.022 5 g; sodium dihydrogen phosphate dihydrate 0.003 39 g (corresponding to sodium dihydrogen phosphate monohydrate content - 0.003 g); phosphoric acid 0.000 02 g.
Pharmacological effect
Betamethasone has an anti-inflammatory and antiallergic effect due to inhibition of the release of prostaglandins and cytokines, slowing down exchange of arachidonic acid, lowering the permeability of arteries and veins, stimulating the synthesis of lipocortins, having anti-edematous effect.
Gentamicin is a broad-spectrum antibiotic. Effective against most common microorganisms when used locally. Sensitive strains of the genus Streptococci (beta and alpha-hemolytic), Staphylococcus aureus (coagulase negative, coagulase-positive and a number of penicillin-synthesizing strains) and Gram-negative bacteria: Aerobacter aerogenes, Klebsiella pneumoniae, Pseudomonas aeruginosa, Proteus vulgaris, Escherichia coli.
Indications for use
The use of ointment or cream Celestoderm-B with garyamicin is indicated for the treatment of various inflammatory skin diseases (especially fatty types), complicated by the attachment of a secondary bacterial infection:
Contact dermatitis is an inflammation caused by skin contact with various aggressive chemical compounds.
Solar dermatitis is a skin burn caused by excessive exposure to the ultraviolet spectrum of sunlight.
Radiation dermatitis - damage to skin cells, which is the result of local exposure to ionizing radiation.
Skin aches.
Eczema (pediatric, atopic, coin-like) is a chronic inflammatory skin disorder that has an allergic component in its development and is often complicated by a bacterial infection.
Neurodermatitis is a chronic inflammation, the mechanism of which is the violation of innervation of the skin by fibers of the vegetative part of the nervous system.
Seborrhea is a significant increase in the functional activity of the sebaceous glands with the addition of an inflammatory reaction and a bacterial infection.
Psoriasis is a long-term progressive inflammatory disease, the exact mechanism of its development for today remains unclear.
Exfoliative dermatitis is a severe infection of the skin in newborn infants.
Also, the drug is used for the complex treatment of anogenital itching, as well as the development of skin itching in the elderly.
Contraindications
Absolute:
long-term therapy of extensive skin areas during pregnancy;
the period of breastfeeding;
fungal skin diseases, herpes simplex, chickenpox, cutaneous manifestations of syphilis, skin tuberculosis;
dermal post-vaccination reactions and the period of vaccination;
age younger than 6 months;
individual intolerance of the components contained in the preparation.
Relative (diseases / conditions, in the presence of which the appointment of the drug Celestoderm-B with garamycin requires caution):
pregnancy, especially I trimester;
long-term therapy of large areas of the skin, especially in children;
presence of skin cracks;
use of occlusive dressings.
Intended use for pregnancy and lactation
Due to the fact that the safety of the use of local GCS in pregnant women has not been established, the administration of this medication class during pregnancy is justified only if the benefit to the mother clearly exceeds the possible harm to the fetus. SCS should not be used during pregnancy for a long time or in high doses.
Since it has not been established to date whether SCS can be absorbed into breast milk by topical application and systemic absorption, decide whether to stop breastfeeding or to abolish the drug, considering how necessary it is for the mother.
Dosage and route of administration
As indicated in the instructions for use, Celestoderm-B Ointment / Cream with Garamycin is applied externally: a thin layer is applied to the affected areas of the skin. Multiplicity of drug use - 2 times a day (morning and evening).
The frequency of application is determined by the doctor when taking into account the severity of the pathology. In light cases, it is usually sufficient to use Celestoderm-B with garyamicin 1 time per day, in more severe cases - more often.
The duration of the course of therapy directly depends on the patient's response to the drug, the localization of the lesion and the degree of its severity.
Adverse Reactions
During the period of therapy with Celestoderm-B with garyamycin, skin pigmentation, development of rash and hypersensitivity reactions are possible.
Side effects caused by betamethasone (especially when using occlusive dressings):
perioral dermatitis;
allergic contact dermatitis;
secondary infection;
stria;
irritation, burning sensation, dryness, maceration or atrophy of the skin;
folliculitis;
hypertrichosis;
steroid acne;
hypopigmentation;
prickly heat.
Against the background of gentamicin, transient skin irritation may occur, which usually does not require the withdrawal of therapy.
In cases of prolonged use of Celestoderm-B with garyamicin or its application to large areas, systemic side effects characteristic of glucocorticosteroids may develop:
ulceration of the mucous membrane of the gastrointestinal tract;
edema;
increased blood pressure;
osteoporosis;
violation of the menstrual cycle;
insomnia;
excitation;
hyperglycemia;
exacerbation of hidden foci of infection;
increase in body weight.
Children may also experience the development of side effects caused by betamethasone:
the Itenko-Cushing syndrome;
increased intracranial pressure (bilateral papilledema of the optic nerve, headache, bulging fontanel);
lag in weight gain;
growth retardation;
suppression of the hypothalamic-pituitary-adrenal system (including the lack of response to stimulation of adrenocorticotropic hormone, a decrease in the concentration of cortisol in the plasma).
Overdose Symptoms
With a single application of a significant amount of cream or Celestoderm-B ointment with garyamicin, overdose does not develop.
In the case of prolonged use of the drug in large areas of the skin, absorption of betamethasone is possible, leading to the appearance or strengthening of systemic side effects, which primarily affect the functional activity of the adrenal cortex.
In this case, the drug is discontinued and appropriate symptomatic therapy is prescribed to normalize the pituitary and adrenal glands.
special instructions
Before you start using the drug, read the special instructions:
Celestoderm-B with Garamycin can be used to treat children between the ages of 6 months.
In the absence of the effect of treatment for 2 weeks, it is recommended that you consult your doctor to clarify the diagnosis and treatment.
If irritation or hypersensitivity occurs during the use of the drug, treatment should be discontinued and the patient should be treated differently
Children may be more susceptible to the action of local GCS. causing oppression of the hypothalamic-pituitary-adrenal system than older patients. This is due to a higher absorption of the drug in children due to a greater ratio of surface area and body weight.
Any side effects of systemic SCS, including oppression of the function of the adrenal cortex, can also be noted when using local GCS, especially in children. Systemic absorption of local GCS may increase with prolonged use, treatment of extensive body surfaces or the use of occlusive dressings, especially in children.
Systemic absorption of gentamicin in topical application may increase in case of application to extensive areas of the skin, especially with prolonged treatment or in the presence of skin cracks. In such cases, development of undesirable phenomena characteristic of gentamicin in its systemic application, especially in children, is possible.
With topical application of antibiotics, insensitive microflora, including fungal growth, is occasionally observed. In this case, treatment should be stopped and appropriate therapy prescribed.
Celestoderm-B with Garamycin is indicated for external use only and is not intended for use in ophthalmology.
Compatibility with other drugs
There is no data on interactions with other drugs.
Patient Reviews
We offer you to read reviews of people who used Celestoderm-B:
Maria. Years 10 I am treated by a preparation, helps. The neurodermite quickly passes, for 5 days, but it is better to treat it in combination, simultaneously with group B vitamins. And strangle it right at the beginning, until half the face is thrown (I have a localization on my face). In general, it is best to go to the dermatologist - my doctor prescribed it in combination with a bunch of other drugs (trentalum, diazolinum, and on order in a drugstore something of type adrenalini) - then in general for 2 days has passed or has taken place all.
Anton. An excellent product. Has helped or assisted from an itch which has already passed in a pyesis. I went to a dermatologist, who appointed a celestoterm with an antibiotic called Garamycin. Mazal, as prescribed by the doctor, quite often, a whole week for all the time of special effects did not notice, in addition, that gradually left the itching, in the end a week later, and abscesses began to drag out. Only the skin remained more pale on the spot of these combs, and it all began to heal.
Tatyana. To me wrote out a preparation the allergist - applied on the face. Very well helped, and now with any allergic manifestations on the skin I use it. But the son (20 years) gave the opposite side effect of the allergic effect: in the mouth - red points appeared first in the tongue, then on the palate, which caused burning and discomfort.
Analogues
Structural analogs for the active substance:
Acriderm;
Beloderm;
Betazon;
Betamethasone;
Betamethasone sodium phosphate;
Betamethasone valerate;
Betamethasone dipropionate;
Betliben;
Betnoveit;
Diprospan;
Kuterid;
Flosteron;
Celestoderm B;
Celeston.
Before buying an analogue, consult your doctor.
Shelf life and storage conditions
The shelf life of the Celestoderm-B cream with garamycin is 3 years, the ointment is 5 years. The preparation should be stored in the original factory packaging, dark, dry, inaccessible to children at an air temperature of no higher than 25 ° C.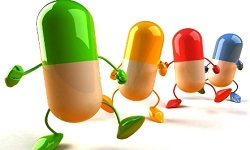 How to choose probiotics for the intestine: a list of drugs.

Effective and inexpensive cough syrups for children and adults.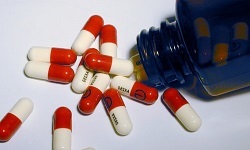 Modern non-steroidal anti-inflammatory drugs.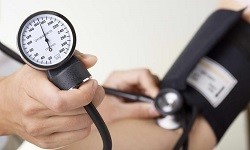 Review of tablets from the increased pressure of the new generation.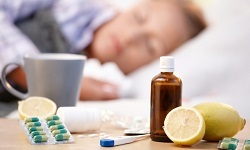 Antiviral drugs are inexpensive and effective.