"Timalin" is an immunomodulating drug, which is prescribed for various diseases in the patient's body. Powder for injection is used with reduced immunity, increased fatigue, dermatitis and even cancerous tumors.
It is used for the therapy of disorders of regenerative processes, acute and chronic infectious pathologies, disorders of functioning of the thymus gland, oppression immunity and hematopoiesis after therapy of oncological diseases, septic and purulent infectious processes, multiple sclerosis and bronchial asthma.
Against the background of Timalin application, phagocytosis and cellular immunity intensify, regeneration processes are stimulated, hemopoiesis and cell metabolism (metabolism) are improved.
Clinical and pharmacological group
Immunostimulating agent.
Terms of sale from pharmacies
Can buyby prescription.
Price
How much does Timalin cost in pharmacies? The average price is at the level of500 rubles.
Composition and form of release
The drug form of Timalin is a lyophilizate for the preparation of a solution for intramuscular injection, which is a lyophilized powder or amorphous mass, compacted into a tablet, white or white with a yellowish hue of color (in bottles with a capacity of 5 ml, in a cardboard a packet of 10 bottles; in a cardboard bundle 5 bottles complete with 5 ampoules of a solvent and a knife or scarifier ampoule).
1 bottle contains:
Active substance: Thymus polypeptides * - 10 mg;
Auxiliary component: glycine - 20 mg.
* a substance obtained by extraction from the thymus (thymus gland) of cattle.
pharmachologic effect
The active component of the drug Timalin is a complex of polypeptides isolated from the thymus of cattle.
With intramuscular injection, it helps to differentiate subpopulations of lymphoid cells, modulates the number of T-helpers and T-suppressors, as well as their ratio.
Timalin has a regulating effect on humoral immunity, stimulates phagocytic activity.
Indications for use
Indications for the admission of Timalin are immunodeficiency states in adults and children, in which the lesion primarily affects T-system of immunity, the causes are infectious, purulent and septic processes, as well as lymphoproliferative diseases.
General indications :.
Rheumatoid arthritis.
Lymphocytic leukemia and lymphogranulomatosis.
Conditions associated with hypofunction of the thymus gland.
Chronic and acute viral infections.
Chronic and acute bacterial infections.
Bronchial asthma.
Endarteritis obliterans
Inhibition of the immune system and hemopoietic system after chemotherapy and radiotherapy.
Disorders of regenerative processes due to bone fractures, burns, frostbite.
Timalin can be used as a preventive agent in the event of complications of infectious diseases, radiation and chemotherapy, the intake of a large number of antibacterial drugs, as well as in the postoperative period.
Contraindications
Timalin should not be used if the patient is hypersensitive to the components that make up it.
Intended use for pregnancy and lactation
Pregnancy is one of the main contraindications to taking Timalin, during the lactation period it is allowed to use the remedy only as prescribed by the doctor.
Dosage and route of administration
As indicated in the instructions for use, the solution prepared from the lyophilisate of Timalin is administered intramuscularly. To do this, the contents of the vial are first dissolved in 1-2 ml of 0.9% sodium chloride solution.
Adults appoint 5-20 mg / day, the course - 30-100 mg.
Recommended daily doses for children:
7-14 years - 3-5 mg;
4-6 years - 2-3 mg;
1-3 years - , -2 mg;
6-12 months - 1 mg.
Duration of treatment is from 3 to 10 days, depending on the severity of immunodeficiency.
If necessary, after 1-6 months, repeat the course.
For preventive purposes, Timalin is prescribed a course of 3-5 days in the following doses: children - 1-5 mg, adults - 5-10 mg.
Side effects
The only violations registered with the use of "Timalin" are allergic reactions of a different nature. Including:
rash;
hives;
itching of the skin, eyes, in the mucous membranes;
skin peeling;
redness of the eyes;
coryza;
sneezing;
in rare cases - a dry cough.
Cases of anaphylactic shock or laryngeal edema in the application of "Timalin" are not registered.
Overdose
In clinical practice, no cases of intoxication of the patient's body by an overdose of Timalin were observed.
special instructions
Timalin does not have any influence on the ability to perform potentially dangerous jobs, including driving a car and working with machinery.
Interaction with other drugs
The drug is well combined with immunostimulating agents, glucocorticosteroids, biostimulants, rifampicin and isoniazid.
In the case of simultaneous use of drugs with similar effects, mutual enhancement of pharmacological action is possible.
Reviews
We offer you to read reviews of people who used the drug Timalin:
Ksenia. The drug was well tolerated, there were no side effects, intramuscular injection was painless.
Alla. A qualitative preparation, significantly increased health and gave strength after the surgical intervention.
Zoya. In the distant 1988 after the course of treatment with thymalin, my year-old child was cured of the strongest diathesis. I did not know what to feed the baby, no diet helped. His hands dropped. And, if I'm not mistaken, this medicine was related to the St. Petersburg Military Medical Academy. Thanks to the developers and manufacturers of this drug.
Analogues
Structural analogs for the active substance:
Vilozen;
Tactivin;
Timaktid;
Timarin.
Before buying an analogue, consult your doctor.
Shelf life and storage conditions
Keep the medicine at a temperature of not more than 20 degrees. A dark, dry room is ideal. Avoid placing powder in places accessible to children and animals.
Under the storage conditions, the powder is stored for 3 years. This does not apply to packagings with broken integrity.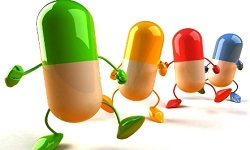 How to choose probiotics for the intestine: a list of drugs.

Effective and inexpensive cough syrups for children and adults.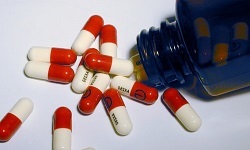 Modern non-steroidal anti-inflammatory drugs.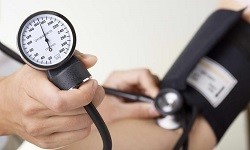 Review of tablets from the increased pressure of the new generation.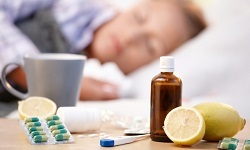 Antiviral drugs are inexpensive and effective.