Prestanse is a drug containing in its composition a combination of two active substances (perindopril + amlodipine), which are used to treat essential hypertension and other cardiovascular disorders.
The active substances of the drug have two effects on the human body - antianginal and antihypertensive. The therapeutic effect of Prestanas occurs less than a month after the start of the medication.
Combined action of the two active components with regular application allows to reduce the mortality from cardiovascular diseases, the frequency of angina attacks and the risk of developing a heart attack.
Clinical and pharmacological group
Combined antihypertensive drug (ACE inhibitor + blocker of slow calcium channels).
Conditions of leave from pharmacies
It is released on prescription.
Price list
How much does Prestans in pharmacies cost? The average price is at the level of650 rubles.
Form of issue and composition
This drug is available in the form of tablets:
5 + 5 mg, which are white, oblong;

5 + 10 mg, which are white, square;
10 + 10 mg, which are white, round;
10 + 5 mg, which are white, triangular.
1 tablet contains the basic substances perindopril, amilipin, as well as cellulose, magnesium stearate, lactose monohydrate.
Pharmacological effect
The use of Prestans with arterial hypertension can significantly reduce blood pressure by 24 hours. This drug consists of two active components that act in two directions - antihypertensive and antianginal. Perindopril in Prestans inhibits kinase II - an enzyme that converts angiotensin I into angiotensin II. It destroys bradykinin, which has a vasodilating effect to the heptapeptide, an inactive substance. The therapeutic effect of perindopril is due to the fact that its active metabolite, perindoprilat, is able to inhibit ACE.
Prestanz is used to treat arterial hypertension of any degree of complexity. Its use helps reduce systolic and diastolic blood pressure. Prestans reduces OPSS, which significantly improves peripheral blood flow, and lowers blood pressure, without affecting the heart rate. The renal blood flow also increases, but the glomerular filtration rate does not change.
The substance perindopril in the composition of Prestans is able to expand the vessels and restore the elasticity of large arteries and the structure of the walls of small arteries. It reduces hypertrophy of the left ventricle. The maximum antihypertensive effect of the drug manifests itself in 4-6 hours after application and lasts 24 hours. The therapeutic effect of applying Prestanas occurs less than a month.
This drug does not cause dependence, and the cessation of its reception is not accompanied by withdrawal syndrome. Reduction of mortality and a significant reduction in the number of complications after taking perindopril is confirmed by serious studies.
Amlodipine in the composition of Prestans is involved in blocking the calcium channels of dihydropyridine derivatives. It prevents the entry of calcium ions to myocardial and vascular cells at the level of dihydropyridine receptors. Amlodipine has a prolonged and dose-dependent antihypertensive effect. Relaxation of smooth muscle vessels, achieved with this substance, helps to expand the main coronary arteries and arterioles, as well as peripheral arterioles. At the same time platelet aggregation decreases, which leads to an increase in the glomerular filtration rate, acceleration of sodium excretion and diuresis.
The prolonged effect of the use of amlodipine leads to a smooth decrease in blood pressure. With hypertension, the degree of hypertrophic changes in the left ventricular myocardium decreases significantly. Good results are obtained using Prestans and analogs in angina pectoris, the daily dose of amlodipine in it allows to increase the total time of physical exertion, and also to delay the onset of attacks of angina pectoris, significantly reduce their frequency and reduce the dose of nitroglycerin used.
Prestans, being a combination of amlodipine and perindopril, significantly reduces angina attacks, the risk of developing a heart attack and mortality from cardiovascular diseases.
Indications for use
Prestans is prescribed for such diseases as:
Arterial hypertension.
Stable exertional angina in patients who require amlodipine therapy, as well as perindopril.
Contraindications
According to the instructions, Prestans is not assigned in the following cases:
Left ventricular exit path obstruction (aortic stenosis or other);
Unstable angina (exclusion of Prinzmetal angina);
Heart failure after acute myocardial infarction (first 28 days);
Pregnancy and the entire lactation period;
Angioneurotic edema (angioedema), provoked by previous use of ACE inhibitors in history;
Hereditary or idiopathic angioedema;
Pronounced hypotension (DM less than 90 mm Hg);
Shock, including cardiogenic;
Hereditary intolerance of lactose, lactase deficiency, glucose-galactose malabsorption;
Renal insufficiency (CC less than 60 ml / min);
Age under 18 years (safety and efficacy not studied);
According to the instructions, Prestans is not prescribed for hypersensitivity to amlodipine (other derivatives of dihydropyridine), to perindopril (other ACE inhibitors), to the auxiliary substances in the preparation.
Use in pregnancy and lactation
It is forbidden to take Prestans during pregnancy and during breastfeeding because of a lack of clinical experience with the use of amlodipine and perindopril.
Dosage and route of administration
In the instructions for use indicated that Prestans is prescribed by mouth, 1 tab. 1 time / day preferably in the morning before eating.
The dose of the drug Prestanse is selected after previous titration of the doses of individual components of the drug: perindopril and amlodipine in patients with arterial hypertension and / or IHD.
With therapeutic necessity, the dose of the drug can be changed or individual doses of individual components can be individually selected:
5 mg perindopril + 5 mg amlodipine or
5 mg perindopril + 10 mg amlodipine or
10 mg perindopril + 5 mg amlodipine or
10 mg perindopril + 10 mg amlodipine.
Patients with hepatic insufficiency:
For patients with mild or moderate hepatic insufficiency, dose selection should be performed with caution. It is recommended to start taking the drug from low doses. The search for an optimal initial and maintenance dose for patients with hepatic insufficiency should be carried out individually, using amlodipine and perindopril preparations in monotherapy. The pharmacokinetics of amlodipine in patients with severe hepatic insufficiency has not been studied. For such patients, amlodipine should be taken at the lowest dose and increased gradually.
Elderly patients and patients with renal insufficiency:
The excretion of perindoprilat in elderly patients and patients with renal insufficiency is slowed. Therefore, in such patients it is necessary to regularly monitor the concentration of creatinine and potassium in the blood plasma. Prestants can be given to patients with CC ≥ 60 ml / min. Pregnancy is contraindicated in patients with CC <60 mL / min. Such patients are recommended individual selection of doses of perindopril and amlodipine. Amlodipine, used in equivalent doses, is equally well tolerated by patients, both elderly and younger patients. It is not necessary to change the dosage regimen in elderly patients, but the dose increase should be carried out with caution, which is associated with age-related changes and an increase in T1 / 2. The change in the concentration of amlodipine in the blood plasma does not correlate with the degree of renal insufficiency. Amlodipine is not eliminated from the body by dialysis.
Prestanza should not be administered to children and adolescents under 18 years of age due to lack of data on efficacy and safety of use perindopril and amlodipine in these groups of patients both as monotherapy and as combined therapy.
Side effects
The use of Prestans can lead to the development of negative reactions from various organs and systems of the patient:
The sense organs are a visual impairment, including double vision (diplopia), tinnitus.
The reproductive system is erectile dysfunction, gynecomastia (enlargement of mammary glands) in men.
Nervous system - dizziness, drowsiness (often manifested at the beginning of the course of taking Prestans tablets), headache, impaired sensitivity skin (paresthesia), insomnia, tremor (trembling of the hands), depression, periodic fainting, confusion may be less common.
Digestive system - nausea, vomiting, abdominal pain, diarrhea (diarrhea), the dryness of the mucous membrane of the oral cavity, inflammation of the stomach (gastritis) and pancreas (pancreatitis) are somewhat less frequent.
The system of breathing - cough (dry, may be paroxysmal), dyspnea, less often - bronchospasm (narrowing of the lumen bronchus), inflammation of the nasal mucosa (rhinitis), very rarely eosinophilic pneumonia develops.
Cardiovascular system - a feeling of heartbeat in the chest, "tides" of blood to the face, a significant decrease in the level of blood pressure, less often - Stenocardia, myocardial infarction (due to a sharp decrease in blood pressure and a decrease in blood flow to the myocardium), stroke of the brain.
The liver and biliary tract - toxic hepatitis, jaundice, increased activity of liver enzymes (ALT, AST) in the blood, which indicates damage to the liver cells, these phenomena develop very rarely.
Skin and subcutaneous tissue - skin itching, rash, rarely develops angioedema of soft tissues with predominant localization in the face and external genitalia, hemorrhagic rash.
Urinary system - violation of urination, predominance of nocturnal diuresis over daytime (nocturia), increased frequency of urination, less often - development of renal failure, acute retention of urination.
Musculoskeletal system - spasms of the striated skeletal musculature, swelling of the lower leg tissues, less often joint pain (arthralgia), muscles (myalgia), in the back.
Indicators of laboratory studies - an increase in the concentration of bilirubin, urea, creatinine, indicating a violation of the functional activity of the kidneys and liver.
There may also be general weakness, patient's malaise, edema of peripheral tissues, pain in the chest. When there are symptoms of adverse reactions, the doctor individually decides whether to cancel the drug or reduce its dosage.
Overdose
There are no data on overdose by Prestan.
An overdose of amlodipinecauses: a strong decrease in blood pressure with the possible development of tachycardia and peripheral vasodilation.
Treatment: it is necessary to perform gastric lavage, administer activated charcoal, maintain cardiac and respiratory parameters system, control of the volume of circulating blood and diuresis, symptomatic therapy, intravenous administration of calcium gluconate and dopamine.
Symptoms of perindopril overdose: marked reduction in blood pressure, electrolyte disorders, shock, renal failure, tachycardia, dizziness, anxiety.
Treatment: gastric lavage and reception of activated charcoal, correction of hypovolemia, intravenous administration of catecholamines, hemodialysis.
special instructions
Amlodipine:
Functional disorders of the kidney: it is necessary to monitor the condition;
Hypertensive crisis: safety profile not investigated;
Hepatic insufficiency: with functional liver disorders, amlodipine should be taken with the lowest doses, observing the precautions at the beginning of treatment and with increasing doses. In severe hepatic insufficiency, the dose should be increased gradually, carefully monitoring the clinical condition;
Heart failure: therapy requires caution, when used in patients with chronic cardiac Insufficiency III and IV of the functional class according to the NYHA classification may lead to pulmonary edema. Because of the possible increase in the risk of developing adverse events from the cardiovascular system and mortality, amlodipine is administered with caution in patients with chronic heart failure;
Elderly patients: Due to the increased half-life and reduced clearance of amlodipine, careful monitoring of this category of patients is necessary.
Perindopril:
Ethnic differences: angioedema develops more often in patients of the Negroid race;
Cough: dry cough may develop (remember the possible iatrogenic nature of the symptom);
Anaphylactoid reactions during apheresis of low-density lipoproteins: In rare cases, when dextran sulfate is used, develop anaphylactoid reactions that pose a threat to life (shows a temporary withdrawal of therapy before each procedure);
Neutropenia, thrombocytopenia, agranulocytosis, anemia: due to the likelihood of developing these disorders, special care should be taken in patients with systemic diseases connective tissue, when combined with immunosuppressants, allopurinol or procainamide, especially in functional kidney disorders;
Hypersensitivity / angioedema: in some cases, the development of angioedema, facial edema, lips, extremities, tongue, mucous membranes, larynx and / or vocal cords (immediate withdrawal of therapy is required, if necessary, antihistamines are prescribed), Quincke's edema (especially with history), angioedema of the intestine (symptoms: abdominal pain isolated or in combination with nausea and vomiting; diagnosed with the help of ultrasound, computed tomography of the abdominal area or at the time of surgery);
Anaphylactoid reactions during desensitization (for example, using Poisonous Hymenoptera): when these reactions develop, a temporary withdrawal of inhibitors of the angiotensin-converting enzyme is shown;
Severe infections, showing in some cases resistance to intensive antibiotic therapy: such patients are recommended to periodically monitor the number of leukocytes in the blood;
General anesthesia / surgical interventions: extensive surgery and / or general anesthesia with general anesthetics with antihypertensive effects may lead to expressed by lowering blood pressure (it is recommended to warn an anesthesiologist / surgeon about taking the drug and cancel therapy 24 hours before the surgery;
Mitral and aortic stenosis, hypertrophic obstructive cardiomyopathy: special caution requires the administration of the drug in obstruction the output tract of the left ventricle (hypertrophic obstructive cardiomyopathy, aortic stenosis), and mitral stenosis;
Hepatic insufficiency: in some cases develops cholestatic jaundice (treatment cancellation is required);
Functional disorders of the kidney: when creatinine clearance is less than 60 ml / min, individual doses of perindopril and amlodipine are recommended;
Patients with diabetes: when using oral hypoglycemic agents or insulin during the first month of treatment, the concentration of glucose in the blood should be carefully monitored;
Hyperkalemia: during the therapy, the development of hyperkalemia is possible (a significant increase in the potassium content in the blood can result in the use of potassium-sparing diuretics, potassium preparations, potassium-containing substitutes for edible salt, especially with reduced renal function);
Arterial hypotension: there is a possibility of a sharp drop in blood pressure (rarely in the absence of concomitant diseases, the risk of developing is increased with a reduced volume of circulating blood (associated with diuretic therapy, compliance with a strict salt-free diet, hemodialysis, diarrhea and vomiting) and severe hypertension with high renin activity. With the development of arterial hypotension the patient should be moved to a horizontal position with raised legs, if necessary, the volume of circulating blood should be replenished. After the improvement (replenishment of the volume of circulating blood and blood pressure), therapy can be continued.
Because of the likelihood of excessive lowering of blood pressure, the appearance of drowsiness, dizziness and other adverse reactions, it is recommended that caution in the management of motor vehicles and other complex mechanisms, especially at the beginning of therapy and with increasing doses.
Drug Interactions
Interaction with amlodipine:
Amlodipine activates the hypotensive effect of other tablets on pressure.
Simultaneous use of inducers of the isoenzyme CYP3A4 (rifampicin, preparations of St. John's Wort) leads to a decrease in the concentration of amlodipine in the blood.
The use of grapefruit juice or grapefruit increases the bioavailability of amlodipine in a number of patients, which can lead to a strong decrease in blood pressure.
During the studies, the Pertans tablets did not affect the pharmacokinetics of digoxin, atorvastatin, warfarin and cyclosporine.
Tricyclic antidepressants, neuroleptics, Amifostin, Baclofen, antihypertensives, vasodilators increase the antihypertensive effect of perindopril and amlodipine.
Interaction with Perindopril:
Sympathomimetics weaken the hypotensive effect of ACE inhibitors.
Simultaneous administration of ACE inhibitors with non-steroidal anti-inflammatory drugs leads to a weakening of the antihypertensive action, and can also lead to impaired renal function, increase the concentration of potassium in the blood.
When combined with potassium and lithium preparations, potassium-sparing diuretics, some people may develop hyperkalemia and an increase in lithium in the blood.
In patients using diuretics at the beginning of therapy with ACE inhibitors, a strong drop in blood pressure is likely.
Hypoglycemic agents interacting with ACE inhibitors increase the hypoglycemic effect of insulin and sulfonylurea metabolites in people with diabetes mellitus.
The combined use of ACE inhibitors and preparations for general anesthesia leads to the activation of an antihypertensive effect.
Reviews
We picked up some reviews of people who used the drug Prestanas:
Victor. The doctor prescribed Prestans 10 10, a negative response from me. The agent did not practically reduce the pressure. In addition, severe headaches, dizziness, and edema appeared. Decided to refuse to take.
Tatyana. I the hypertensive patient with the experience. A lot of drugs I tried on myself. In the last visit to the doctor, he prescribed this drug with a dosage of 5/5. At a price, of course, a little expensive, but the doctor advised to buy 10/10 and divide in half. Packaging is enough for 2 months. In the morning I drink half the pill and I feel like a human being for 24 hours. And the rhythm of the heart normalized. Wonderful drug!
Nastya. Prestans lowered blood pressure well, but the doctor forbade his further admission in connection with kidney disease. Now I'm on hemodialysis. Other drugs do not help to effectively reduce pressure, so the state of health worsened, the appetite lost.
Analogues
For active components, the analogue of Prestans is Dalnev's preparation.
By the mechanism of action and by belonging to one pharmacological group, the analogues of Prestanse are the following: Coripren, Ecuquard, Equator, Triapin and Enanorm.
Before using analogues, consult your doctor.
Storage conditions and shelf life
This drug should be stored at room temperature, not exceeding 30 ° C, in a place where small children do not have access, as well as pets.
Keep the medicine is not more than 2 years.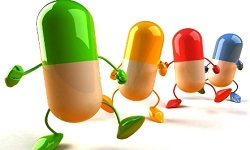 How to choose probiotics for the intestine: a list of drugs.

Effective and inexpensive cough syrups for children and adults.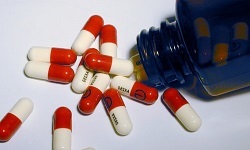 Modern non-steroidal anti-inflammatory drugs.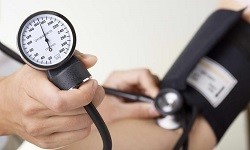 Review of tablets from the increased pressure of the new generation.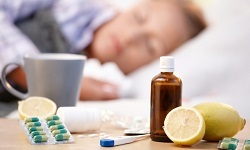 Antiviral drugs are inexpensive and effective.