Motherwort Forte is a herbal preparation with a sedative effect and a quick soothing effect.
It has a calming effect, improves the functional state of the cardiovascular and nervous systems due to a decrease in frequency and an increase in the force of the heartbeats. Has hypotensive effect.
Motherwort Forte is similar in nature to sedation with valerian preparations.
Clinical and pharmacological group
Has sedative, hypotensive, negative chronotropic and cardiotonic action.
Terms of sale from pharmacies
You can buy without a doctor's prescription.
Price
How much does the Motherwort Forte in pharmacies cost? The average price is at the level of80 rubles.
.
Composition and form of release
Drug Motherwort Forte company Evalar is available in the form of a tablet for oral (oral) administration. They have a round shape, white color, are covered with a film intestine-soluble membrane.
In one tablet, Motherwort Evalar Forte contains 100 mg of motherwort extract mg of vitamin B6, magnesium carbonate - 500 mg.
Tablets are packaged in a blister pack of 20 pieces. Cardboard pack contains 2 blisters with tablets, as well as instructions for using the drug.
pharmachologic effect
Motherwort has a calming effect, has an antihypertensive effect, reduces the heart rate and increases their strength.
By the nature of the action, Motherwort Forte is similar to valerian preparations.
Indications for use
From a medical point of view, Motherwort is not a remedy. It is recommended to drink it as a biologically active supplement for people with a deficiency of magnesium, vitamin B6, with reduced immunity and in periods of excessive nervousness. However, a drug with such a seemingly simple composition has a lot of other positive qualities, for example:
Doctors prescribe Motherwort to normalize sleep, with asthma or a rapid heart rate.
Under the influence of the Fortress Motherwort tablets, women easily tolerate the introduction of menopause. This drug will help to survive the hormonal imbalance in menstruation.
It is scientifically proven that if you take Leonurus courses, you can lower the level of cholesterol and sugar in the blood, normalize the acidity of the stomach, cleanse the intestines of toxins and toxins.
The drug works well in the treatment of neuroses caused by a disorder of the autonomic nervous system, stress, overwork, other domestic problems.
The application will also be appropriate for metabolic disorders, hypertension, seizures.
Judging by the feedback from patients, Motherwort has the ability to relieve headaches, muscle pains, and also prevent bloating, increased gas production, flatulence.
Contraindications
Absolute:
arterial hypotension;
pregnancy;
the period of breastfeeding;
exacerbation of peptic ulcer of the stomach and duodenum;
glucose-galactose malabsorption, fructose and (or) lactose intolerance, sugarase / isomaltase deficiency and (or) lactase;
age is less than 12 years;
individual intolerance of the components contained in the preparation.
The states / diseases in which tablets Shepherdnik forte are prescribed with caution:
diabetes;
adherence to a diet with a low carbohydrate content.
Intended use for pregnancy and lactation
Women during pregnancy and breastfeeding drug is contraindicated.
Dosage and route of administration
As indicated in the instructions for the use of the tablet Fortress Motherwort is taken orally, washed down with water, one hour before a meal.
The recommended dose for children over 12 years and adults - one tablet (28 mg) once or twice a day.
Duration of application - 3-4 weeks. On the recommendation of a specialist, it is possible to conduct repeated courses.
.
Side effect
Motherwort Forte, as a rule, is well tolerated by patients. In some cases, allergic reactions and digestive disorders are possible.
If these side effects are aggravated or other unwanted reactions develop, it is necessary to inform the attending physician about it.
Overdose
To date, episodes of drug overdose have not been recorded. If you randomly take the drug in doses that are significantly higher than recommended, it is possible to increase side effects.
When an overdose of the drug prescribed symptomatic therapy.
special instructions
Patients suffering from diabetes should take into account that 1 tablet contains, 1 XE.
If the therapeutic effect is not observed during 14 days of taking the Mudwort Fort, it is recommended to consult a doctor.
Patients in the period of treatment are important to be careful when driving vehicles and managing potentially hazardous activities.
Interaction with other drugs
According to the instructions, the Shelter Fort is compatible with other cardiological and sedative drugs.
When combined with analgesic and hypnotic drugs, the drug enhances their effect.
Reviews
We offer you to read reviews of people who used the Motherwort Forte:
Asya. I tried a lot of soothing drugs on the market, but this drug was the most effective. First, it acts literally in a short time, and secondly, because it is enriched additional components (magnesium and vitamin b6), a favorable effect on the nervous system leaves on for a long time.
Natalia. I work in the school, and when I feel that nerves are beginning to pass I take the Motherwort Forte from the company Evalar. The product is really effective, some colleagues also began to take it, looking at me. Side effects are not noticed, sleep does not tilt, you can safely work and move around the wheel. It is inexpensive, plus reinforced with vitamin B6 and magnesium, which makes it useful.
Dasha. Once in a drugstore I was recommended by the Pustyrnik Fort as a mild sedative on a plant basis. I drank it several times already, quite quickly starts to act, I become much more calm and more balanced. In addition, it has a good effect on my sleep, it becomes deeper, it is easier to fall asleep, quickly wake up, almost do not feel tired even if the day comes out loaded. I like that the composition of this drug is magnified by Magnesium and Vitamin B6, these elements are useful for the nervous system. Plus is not expensive.
Reviews about Motherwort Motherwort inconsistent. For many patients, the drug helps to calm down, relax. And in some reviews, there is a lack or a long wait for a positive result, or a retardation effect after taking the pill. But almost all users are satisfied with the cost of the drug. It also attracts its vegetable origin.
Analogues
If there is an increased sensitivity or other indications, the treatment can be continued, but by replacing the tablets with similar drugs according to the principle of action or composition. For tablets Motherwort analogs are as follows:
Morpheus;
Valeriana Forte;
Novo-Passit;
Nervo-Wit;
Persen;
Trioson;
Relaxil;
Trivalumene;
Sedavit.
Before buying an analogue, consult your doctor.
Shelf life and storage conditions
Shelf life of the tablets Motherwort Forte is 2 years. They should be stored in a dry, dark place at an air temperature of not more than 25 ° C. Keep away from children.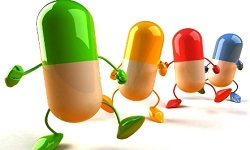 How to choose probiotics for the intestine: a list of drugs.

Effective and inexpensive cough syrups for children and adults.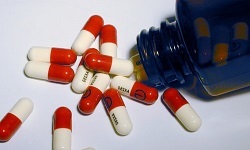 Modern non-steroidal anti-inflammatory drugs.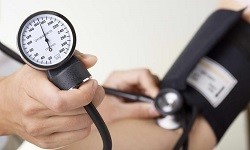 Review of tablets from the increased pressure of the new generation.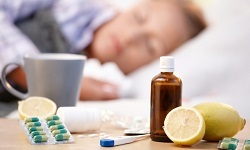 Antiviral drugs are inexpensive and effective.